When teen music sensation Billie Eilish scooped up five major Grammy awards Sunday, she was all smiles in her acceptance speeches.
But her legions of fans know that while her accolades and popularity might suggest she's always on top of the world, the singer also battles mental-health issues, including depression and even suicidal thoughts.
She isn't afraid to address these subjects in some of her songs. In Listen Before I Go, she sings:
If you need me, wanna see me
Better hurry 'cause I'm leavin' soon.
Stars who share mental-health issues help others
Providence Health Care's Head of Psychiatry, Dr. Harpreet Chauhan, says there's enormous value in celebrities like Eilish opening up about these types of issues. When they do share their struggles with the public, either through their art or in interviews, they can help other people start to have conversations around their own mental health, she says. 
In a previous interview with The Daily Scan , Dr. Chauhan says when celebrities get candid about their mental health challenges – or any health problems, for that matter – people will pay attention. 
"The more that people talk about any kind of illness – whether it's depression or anxiety, whether it's epilepsy or Down syndrome or high blood pressure – the more that people talk about it, the more it can lead to discussion," she says.
Talking about mental health leads to less isolation
Chauhan says when well-known figures talk about their own battles it can help other people feel less isolated.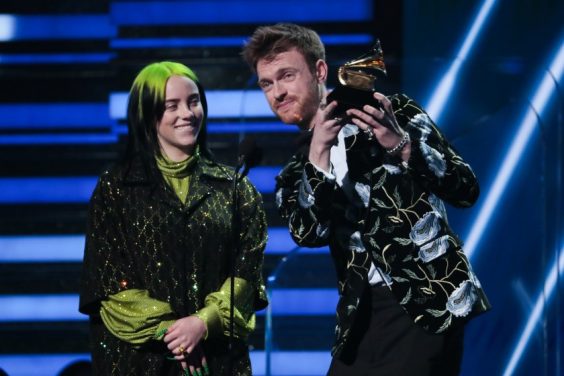 Eilish, who also has a disorder called Tourette syndrome (which involves involuntary movements or verbal tics), acknowledges that her openness about that and other challenges really does help others deal with similar problems.
She told Ellen Degeneres, "I felt like …when I (disclosed having Tourette syndrome), kids were posting about it and being like, "Oh my God, I've always had this and now she has it and she's who I can look up to."
Discussion helps decrease stigma
Seeing celebrities make contributions and achieve things, despite their mental-health issues, can help people and reduce the stigma around seeking help, says Chauhan. "The overall discussion that occurs, I think decreases stigma for sure," she says.
Eilish also helps others by urging people to seek help if they need it.
Eilish, who shuns conventional female "star" fashion and appearance and favours baggy clothing, has taken part in a PSA where she urges people to "seize the awkward" and seek help if they needed to.
"We stand up here confused and grateful" – Finneas O'Connell
Her producer-brother Finneas said, in accepting a Grammy for their winning LP: "We wrote an album about depression and suicidal thoughts and climate change and being the 'Bad Guy,' whatever that means," he said, "and we stand up here confused and grateful."
The public might be grateful along with them for normalizing mental health and bringing any talk about it out of the shadows.