Mihkel Kaup's oldest son was barely a toddler when he was taught a tough lesson about having a parent with heart disease, "If you see Daddy unconscious, you need to call 9-1-1."
The Victoria man recalls how he could barely walk down the driveway to take out the garbage. Sometimes he would collapse on the ground, unable to get up, with sleeping children in the house.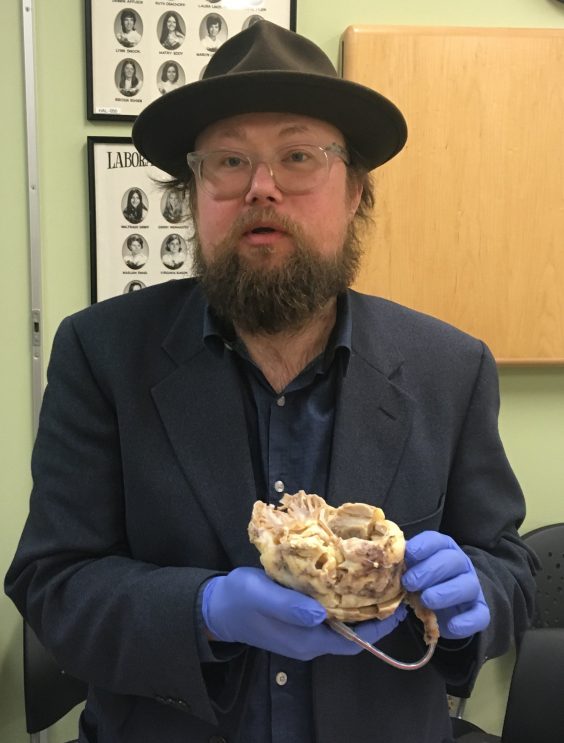 "In hindsight, that was where I really dealt with anxiety and fear – thinking about my children and wife, and the effect my health had on them," says the 47 year old.
Now a year and a half post heart transplant, Mihkel's health is better. That has allowed him to focus on the mental health toll from his struggles with heart disease. Though his journey has been a long and difficult one, the father of three believes any heart patient is at risk of depression, "I think anything that is life threatening, or having to go through a procedure, or having to change your everyday way of living…that is going to bring fear and anxiety."
Read more about PHC's recent 2019 heart transplant record.
Heart disease and depression linked
There is a clear relationship between heart disease and depression. Symptoms of depression are about three times more common in patients after an acute heart attack than in the general population. Women are affected more than men. And inversely, adults with depression often develop heart disease.
"In short, you don't want to have depression and heart disease. It's bad," explains Dr. Martha Mackay, cardiology clinical nurse specialist at St. Paul's Hospital. She says about a third of heart patients will experience depression at some point.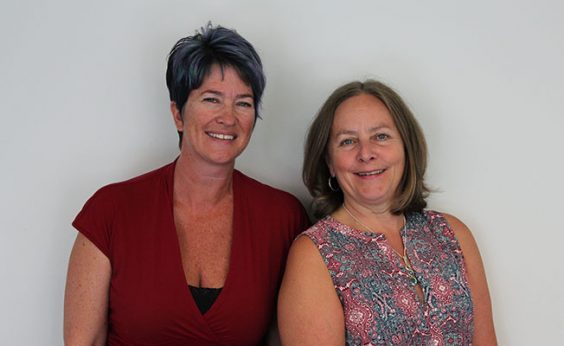 According to Dr. Quincy Young, heart transplant clinical psychologist, there is also a significant risk of poor outcomes when someone is depressed or anxious. "They are more likely to have complications, have another heart attack, and they are more likely to die."
Screening heart patients for distress
That's why the pair decided to start asking cardiac inpatients about their mental health. They received funding from the Providence Health Care Knowledge Translation Challenge in 2017 to develop and implement a screening program to identify distress.
Over a six month period, nurses on the cardiac unit used the Screening Tool for Psychological Distress (STOP-D), created by Young in 2011. It's a very simple questionnaire with just two questions about mood. The first questions asks if the person feels sad, down, or uninterested in life. The second question asks about feeling anxious or nervous.
Once the patient fills out the survey, the nurse sits down with them to discuss their score, and provides varying levels of information on depression and anxiety, depending on the score. The nurse can also initiate a referral to psychiatric services for people who have scored the highest.
Heart patients supportive of mental health screening
There have been challenges, particularly with staff turnover, according to Young and Mackay. They have enhanced training and identified new 'champions' on the cardiac unit to address this. And the team hasn't yet been able to determine the best way to communicate the information to family physicians who would help support patients. That is part of follow-up research through a new grant.
But depression screening is now part of normal practice on the cardiac unit at St. Paul's. And patients themselves are very supportive. In a follow-up survey, they strongly agreed it is important to ask about mood / anxiety, and the majority were comfortable with being asked.
There are plans to expand the screening program to the cardiac surgery unit at St. Paul's, as well as other tertiary cardiac centres across the province.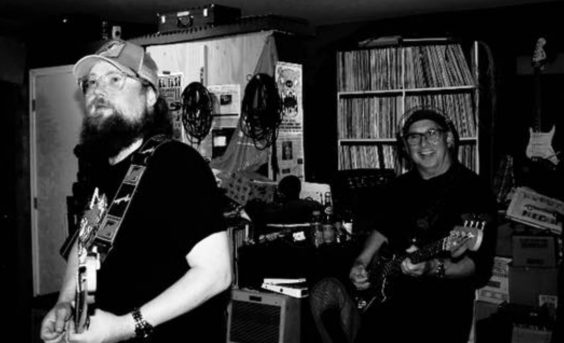 Talking about depression and anxiety helps
Mikhel Kaup applauds this progress, saying it's so important to make this a regular part of care, especially because depression may not show up until much later. "People may be unaware of how much they have been affected by what they are going through. There is a sort of state of shock that people are living in, even if their condition is mild. The natural thing for many people is to disconnect initially."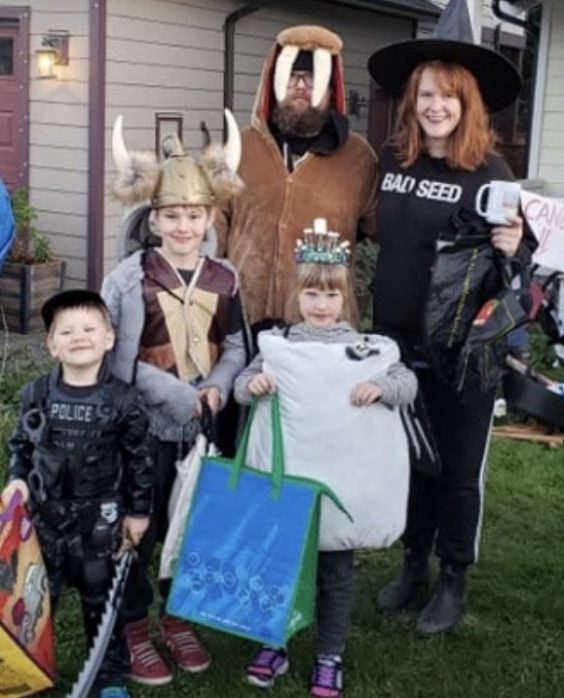 The musician and singer is back to playing in three bands, hiking with the dogs, and doing pushups with his eldest son. He and his family are working through the trauma, though it's a process of ups and downs, with small setbacks along the way. Mikhel says while he has been seeing a psychiatrist intermittently, he finds the best treatment has been talking about it. He is part of the HeartLife Foundation Facebook patient support group, and he takes any opportunity he can to talk to his fellow heart patients.
"Being involved or talking about it with other people, especially people who are going through it, helps. When you can speak with someone who has gone through what you are going through, it is therapeutic."