In response to the ongoing overdose crisis, which has been worsened by the COVID-19 pandemic, the federal government this week announced more than $15 million for four community-based safer drug supply projects in B.C.
Of that funding, approximately $3.6 million over three years will go toward a safer supply program in Vancouver's Downtown Eastside for people at risk of overdose and death due to the increasingly toxic illegal drug supply that has been in circulation during the pandemic. In partnership with the BC Centre for Excellence in HIV/AIDS, this project will offer a personalized, low-barrier approach, with a variety of opioid medications available and extended operating hours. It will also help connect patients to primary care, peer support workers and social workers.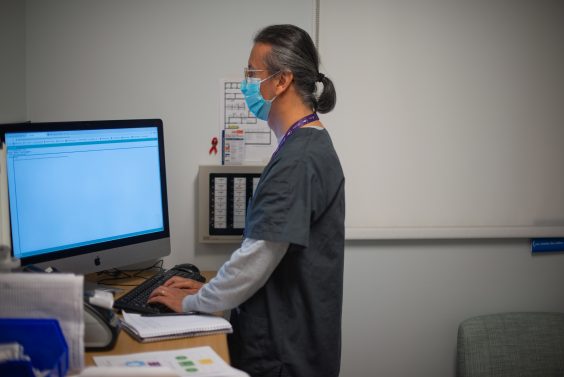 The funding for this project, and three others in Vancouver and Victoria, is provided through the Substance Use and Addictions Program (SUAP), which supports evidence-informed and innovative initiatives across a range of interventions – health promotion, prevention, harm reduction and treatment – targeting a broad range of legal and illegal substances.
Expanded access to street drug alternatives
The BC-CfE-led safer supply program will be based at its Hope to Health Research & Innovation Complex on Powell Street, which has offered primary care to DTES residents with the support of an interdisciplinary team of physicians, nurses, social workers, counsellors, and peer navigators since October 2019. In October 2020, the complex added a supervised consumption site as an important new service. The new SUAP funding, under the Risk Mitigation Interim Guidelines, allows the BC-CfE to expand access to methadone and hydromorphone as well as other pharmacological alternatives to street drugs among individuals chronically using illegal street drugs.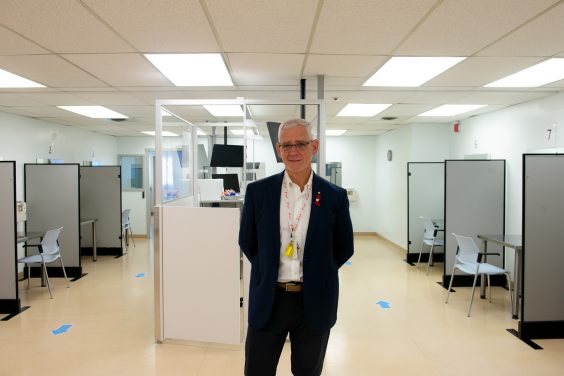 "We are grateful for the support from the Substance Use and Addictions Program, a timely investment as we continue to battle British Columbia's opioid overdose crisis. In this context, the expansion of safe drug supply in the Downtown Eastside of Vancouver represents an important step. This program critically expands the holistic nature of the supports we offer, in collaboration with Providence Health Care and Vancouver Coastal Health, at the Hope to Health Complex," said Dr. Julio Montaner, Executive Director and Physician-in-Chief at BC-CfE, and Head of the HIV/AIDS Program at St. Paul's Hospital.
Pharmaceutical-grade medications can save lives
According to Health Canada, early findings from Canadian evidence show that using pharmaceutical-grade medications, such as hydromorphone, as an alternative to highly toxic street drugs for people at risk of overdose can help save lives and improve health outcomes. It can also help establish an entry to primary care and treatment for people with substance use disorder.
"PHC welcomes this exciting news regarding the much-needed expansion of safer drug supply in the DTES led by the BC Centre for Excellence at the Hope to Health Complex," said Fiona Dalton, President and CEO of Providence Health Care. "Helping people transition from the increasingly toxic supply of street drugs to pharmacological alternatives will save lives. This support from Health Canada's Substance Use and Addictions Program is much-needed as B.C. escalates efforts to control the opioid overdoses crisis."
Read the press release from Health Canada here.
Read the BC-CfE announcement here.