We've seen it play out in movies and TV shows a thousand times: a man suddenly clutches his chest in pain and falls to the ground. It's obvious to viewers what's just happened. A heart attack.
In real life, the signs and symptoms of a heart attack can differ from the characteristic "Hollywood heart attack" – and this is especially true for women.
"Both men and women still tend to experience central or left-sided chest pain or shortness of breath as primary symptoms of heart disease," explains Dr. Tara Sedlak, cardiologist at Vancouver General Hospital and scientist at the Centre for Health Evaluation and Outcome Sciences (CHEOS) at St. Paul's Hospital. "But women will often have different patterns of pain including jaw pain or back pain. Further, women often describe their symptoms differently, for example, more as a tightness instead of the classic elephant on the chest."
Heart disease is the #1 killer of women
Heart attack symptoms go unrecognized in 53 per cent of women, according to a survey carried out by the Canadian Women's Heart Health Centre. That's concerning given that heart disease is the number one killer of women over 35 worldwide, accounting for more deaths every year than all cancers combined. One in three women will die as a result of heart disease or stroke. And yet, women remain underdiagnosed, undertreated, and understudied when it comes to heart disease.
To help raise awareness about gaps in women's heart and brain health, Dr. Sedlak is speaking at the virtual Her Heart & Brain Matters event on Saturday, Feb. 13. She will join a panel of experts in women's heart health, including Drs. Thalia Field and Karin Humphries, and women who have lived experience with heart disease.
The event coincides with Wear Red Canada Day, an annual country-wide initiative to promote women's cardiovascular health. Canadians are encouraged to take pictures with friends, family and colleagues donning red clothing and share their images on social media using the hashtags #WearRedCanada and #HerHeartMatters. The awareness day is organized by the Canadian Women's Heart Health Alliance – a group Dr. Sedlak helped form in 2018 – and is funded by the Canadian Women's Heart Health Centre.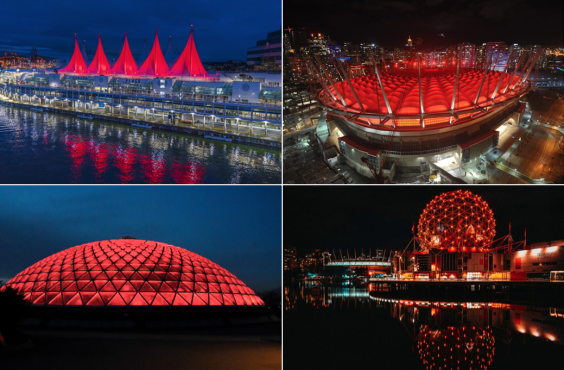 Men's and women's hearts are different
Much of what we know about the diagnosis and treatment of heart disease – including conditions of the heart, its valves, arteries and other blood vessels – is based on research in men, but women's hearts and the way they experience heart disease are different in many ways.
St. Paul's Hospital cardiologist Dr. Jasmine Grewal, who is helping to organize the Feb. 13 event, explains there are significant differences between men and women with regard to various heart conditions.
"While men are more likely to experience chest pain or heart attacks from blockages in the large vessels surrounding their heart, women are more likely to experience heart symptoms from small blood vessel disease," Dr. Grewal says. "Further, women are more prone to other conditions such as dissection of the arteries surrounding the heart or spasm of the vessels. These conditions are less common in men."
There are female-specific risk factors
Some of the conventional risk factors for cardiovascular disease are even more dangerous in women than in men, such as smoking, hypertension, diabetes, obesity, inactivity and depression. Meanwhile, there are other risk factors that are more common in women, or experienced only by women.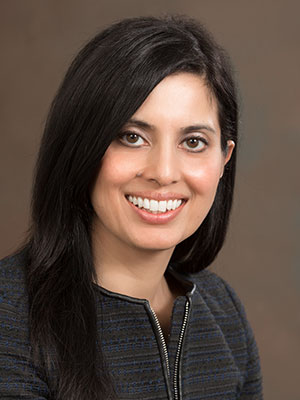 "Inflammatory conditions which are more common in women, such as rheumatoid arthritis and lupus, can increase the risk of heart disease. Further, female-specific risk factors such as gestational diabetes, high blood pressure during pregnancy or other pregnancy related conditions can double the risk of future heart disease," says Dr. Grewal.
The good news is that heart disease is largely preventable. Eighty per cent of individual risk factors can be modified. Some of the things women can do to reduce their chance of getting heart disease include regular physical activity, eating a heart healthy diet, not smoking, reducing alcohol intake, and minimizing stress. It's also important to get regular medical check-ups to maintain healthy cholesterol and blood pressure.
Event details
What: Her Heart & Brain Matters, presented by Wear Red Canada
Date: Saturday, February 13, 2021
Time: 9am-10:30am Pacific Time
Where: Virtual
Click here to register