The COVID-19 pandemic has helped Leslie Love in one particular way. "For the first time in my career, I think people understand what it is I do and they ask me about it!" says the senior project manager with the Centre for Health Evaluation and Outcome Sciences (CHÉOS) and the CIHR Canadian HIV Trials Network (CTN).
People are connecting with COVID-19 research
Health research has often been a web of confusion for the public, but with the intense interest in everything related to COVID-19, research has now catapulted to the forefront. Everyone is scrutinizing and sharing data, study protocols and results as quickly as they become available.
Fellow CHÉOS project manager Shoshana Parker says people are really connecting with research, and she's thrilled. "A lot of people just aren't aware of all the research available, and that they can participate. My hope is the awareness of COVID-19 research will help people realize there is so much out there to engage with in all areas of research."
St. Paul's – one of 56 Canadian hospitals studying treatments
The pair are working together to support a study at St. Paul's Hospital trialing treatment options for COVID-19. It's just one of 56 hospitals in Canada taking part in the Canadian arm (CATCO: Canadian treatments for COVID-19) of a global study called the Solidarity Therapeutics Trial.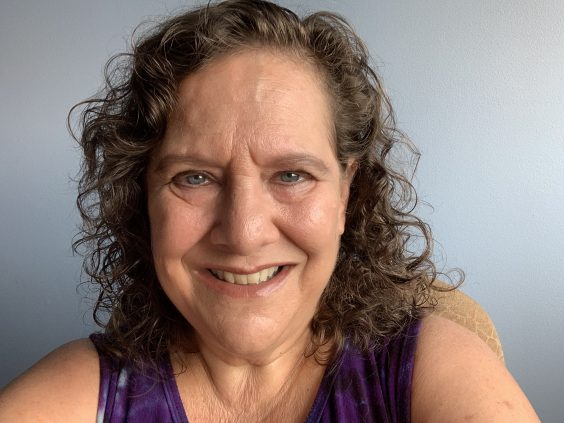 Launched by the World Health Organization and partners last spring, Solidarity is one of the largest international randomized trials for COVID-19 treatments. It involves more than 12,000 patients in 500 hospital sites in over 30 countries. The primary goal is to evaluate the effect of drugs on three important outcomes in COVID-19 patients: death rates, need for assisted ventilation, and length of hospital stay.
Remdesivir antiviral currently being tested
So far, 29 patients from St. Paul's have been enrolled, the most of any site in the province. The trial launched in the spring, testing out a few different drugs, but it is an adaptive study so the protocol can quickly change if evidence shows a drug works, or doesn't work. Currently, remdesivir is the only remaining drug being tested, with ongoing discussion about additional treatments.
Dr. Will Connors, co-lead for the St. Paul's study and an infectious disease physician, said the effectiveness of remdesivir, an antiviral, is still being debated. "The evidence has allowed a better understanding of what types of patients and at what stages of disease remdesivir may be beneficial," he explained. "The two largest studies to date, including Solidarity/CATCO, reached differing conclusions but they also had different designs looking at different outcomes. That means we need to continue studying it for now."
Both Love and Parker jumped at the chance to work with the St. Paul's study team. "The primary studies I was working on were put on hold when COVID-19 hit," said Love. "But CATCO came up right away, and I immediately offered to help with this study. I wanted to contribute something to this pandemic."
Most patients keen to participate in study
The pandemic has changed how research happens. Normally, research coordinators would meet with potential participants and go through informed consent. Instead, study physicians are doing that. And it isn't a simple process, explains Dr. Natasha Press, lead investigator and infectious disease physician. "I gear up in all the PPE, I pop into the patient's room, introduce myself, brief the patient, and then I leave their room, take off the PPE, and call them from the nurses' station so we can have a long discussion with them about the trial."
"The vast majority of patients who are approached about CATCO have promptly agreed to participate without reservation," said Dr. Connors. "I am impressed with how trusting and willing they are to be part of our collective learning. My impression has been that they are trusting of the care providers around them and understand that we are all in this together."
That's a sentiment both Love and Parker agree with whole-heartedly.
"I am very honoured to be part of this study," adds Parker. "I think all of the research we do is important, but I think international collaboration is a big deal. It will bring a lot more information together to get a better idea of the best treatment for COVID-19."