Conducting research is one thing, sharing it beyond the scientific community is quite another.
But communicating research knowledge with diverse audiences is essential if health scientists want to ensure their work has impact. Whether the goal is to steer public opinion, influence policy, gain widespread recognition, or translate findings into better patient care – effective communication matters.
This is something Kimia Shahangian understands well. As a Scientific Marketing Specialist at Vancouver-based biotech company STEMCELL Technologies, she creates content to help scientists find resources and technologies to streamline their workflow in the lab and achieve faster results.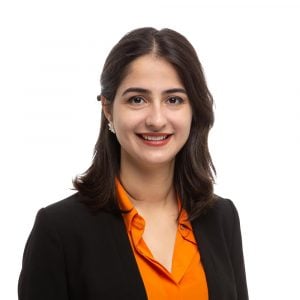 "As someone who is passionate about science communication, I enjoy the critical thinking skills required by this role to understand and communicate complex scientific content while employing creativity to spark the reader's interest," she says.
Shahangian completed her MSc in Experimental Medicine at the University of British Columbia. A graduate student at the UBC Centre for Heart Lung Innovation (HLI) at St. Paul's Hospital from 2016 to 2019, she worked with Dr. Don Sin studying the immune response to pandemic influenza infection in the context of asthma.
The transition from academic life to the working world highlighted the importance of certain skills that aren't generally taught in school, she says.     
"One of the most important factors that interviewers look for in a candidate is how that individual works in a collaborative environment. Because of this, it's important to develop strong communication skills that enable you to work with other individuals in your team towards achieving team goals and milestones."
$50,000 to develop new training program
To better equip students with the tools and skills they need to engage and communicate with diverse stakeholders, HLI is developing a new training program thanks to a $50,000 award from UBC's Advancing Education Renewal funds. Designed for graduate students and postdocs whose research focuses on health disciplines, the forthcoming training program is something not currently offered by graduate programs at UBC.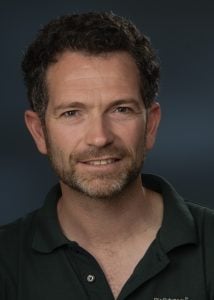 "More than ever, students should be given opportunities to engage with real-world problems and learn to communicate and collaborate with relevant stakeholders to properly inform and evaluate their research. This will also allow broadening of their invaluable skill-sets to be competitive in today's diverse and dynamic career choices," says Principal Investigator and Director of Education at HLI Dr. Scott Tebbutt, who is leading the project.
The new initiative will complement HLI's already robust education program designed to prepare and empower trainees to succeed after grad school. The centre's Career Paths for Researchers (CPR) program, for example, exposes trainees to careers beyond academia through professional development workshops and networking opportunities with non-academic partners.
Pandemic presents new challenges, new opportunities
From delayed laboratory experiments to uncertainties about hiring for new positions, the COVID-19 pandemic has been a major challenge and source of worry for many trainees at HLI.
"Nonetheless, new opportunities have arisen, especially through virtual, online engagement," Dr. Tebbutt says. "Thoughtful training curricula in effective communications will become ever-more important."
Shahangian echoes that sentiment, noting how physical distancing and virtual interviews have changed the job search landscape and pushed many job seekers out of their comfort zone. Combine a virtual interview platform with an interviewer whose area of expertise is different from your own and effective communication becomes all the more important.
"Science and medicine are vast areas of research, and as a graduate student you are likely focused on a very specific topic. Chances are that the job you are looking for later isn't going to be exactly on the same topic as your research, and so this is where the knowledge transfer and communication skills come into play," Shahangian says.
Over the next year, HLI will work to develop a series of seminars and workshops focused on knowledge translation and mobilization. The centre will also work with UBC to develop training materials tailored to students in health research. Students will then have the opportunity to put their new skills into practice through patient forums, focus groups and a 3-minute thesis competition.