Stepping into the newly restored inner courtyard at Mount Saint Joseph Hospital, one is immediately welcomed by vibrant flowerbeds and chirping birds perched in trees overhead. Ample seating invites staff, patients and families alike to come, sit, and have a break. Staff walking the halls inside get a glimpse of the revitalized courtyard as they pass the large windows. It has been transformed into a space of serenity, just in time for spring.
Once a common place for staff to gather, over recent years the garden had grown over and the space became less hospitable and seldom used.
Enter: MDRD staff member Barb Kubik and volunteer Julien Methot, along with their team of hardworking volunteers.
Volunteers give back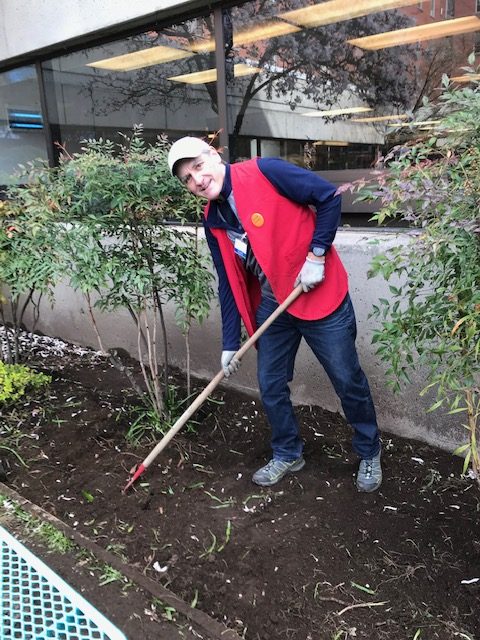 Julien first started volunteering with Providence in January of 2020. Since then, he volunteered as a site navigator until he was approached to revitalize the courtyard and be one of the main gardeners, with the ultimate goal of encouraging others to gather (safety and from a distance), share memories and build new ones.
Julien jumped at the opportunity.
"It has been wonderful to meet the many health care staff who show up and put their lives on the line, especially during COVID. It has been a difficult time. Being able to give back and providing them a space to enjoy is a great honour."
A courtyard with history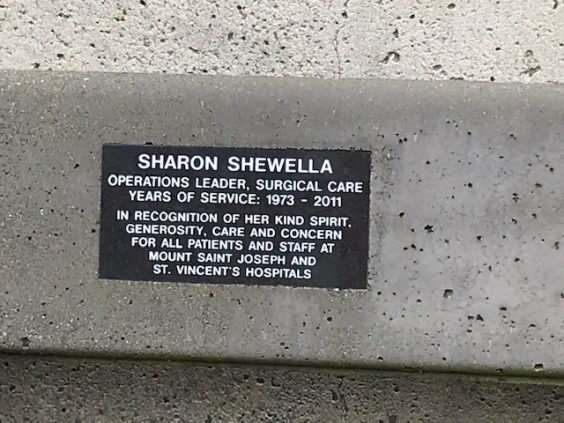 Many Providence staff will recall that the courtyard is the home to a bench that was purchased by staff and installed in the garden to honour the memory of beloved former MSJ Surgery Operations Leader, Sharon Shewella, who passed away in 2011, shortly after her retirement.
Interestingly, the courtyard is also home to several relics from Vancouver history: four original tables – two large and two small – from the Expo 86 World's Fair.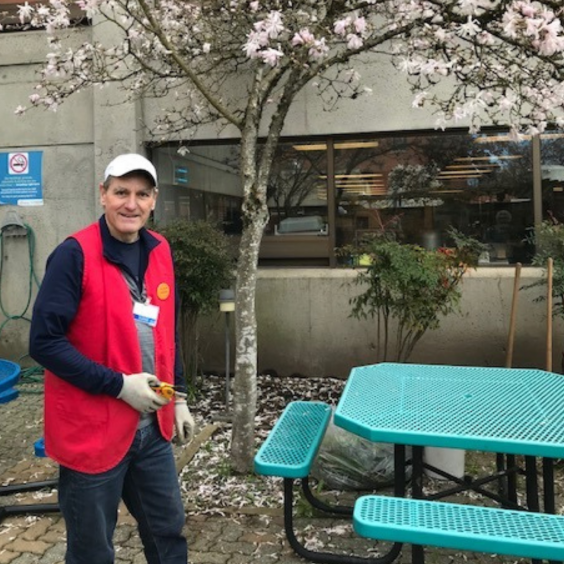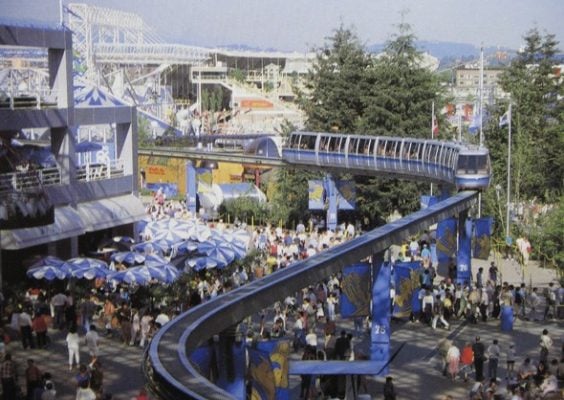 Julien and his team of volunteers are now preparing the courtyard for the upcoming summer season. From trimming trees to planting new seeds, the crew is busy at work and looking forward to seeing more staff, patients and families enjoy the space.
"If you have the time to volunteer, do it," says Julien. "It comes back to you in some form or another."
National Volunteer Week runs from April 18-24. At Providence Health Care, volunteers generously give their time and energy to serve patients, families and residents to support them as they receive health care. As well as helping out at sites, they, like the MSJ gift-shop volunteers, serve as important fundraisers. Before COVID, the 900 volunteers across the organization provided a collective 100,000 hours of volunteer time each year.