Among the countless hardships that the pandemic has caused, social isolation and loneliness rank high, as safety measures force us apart.
The isolation and loneliness are more profound for people with a hearing impairment: mask wearing muffles voices and renders lip reading impossible.
As we mark Speech Language Pathology Month and Audiology Month, a new clinical-grade mask for clinicians that Providence Health Care has recently procured, with the support of the Provincial Health Services Authority Supply Chain, has the potential to improve how hearing-impaired patients interact with their health-care team.
The white masks include a transparent inset at the mouth to enable lip reading – a simple, yet crucial part of their design.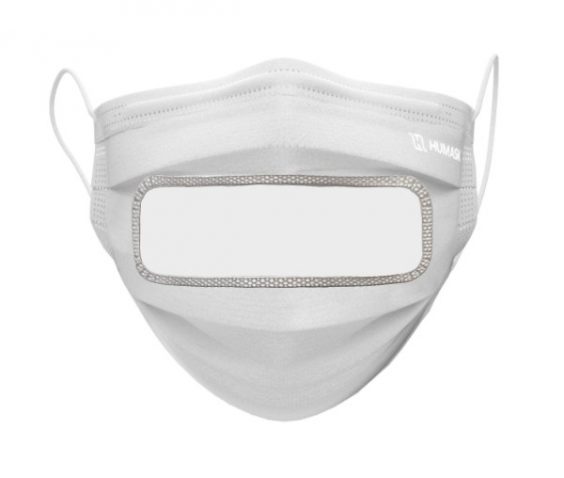 Greater independence for people with hearing loss
The Quebec-made masks "can support hearing-impaired patients who otherwise have to rely on others to help them communicate," says Don Wills, Director, Logistics & Facilities Services at Providence. "This provides them with greater independence."
Providence is currently testing the masks in its Audiology, Speech Language Pathology, Mental Health Older Adult, Emergency and OR departments, says Wills, adding that the trials will expand throughout Providence sites over the coming year.
A series of events around patient-centred care provided the impetus to obtaining the special masks. At the heart of efforts to improve care for those with hearing issues was a St. Paul's Hospital cochlear-implant patient named Marilyn Christian.
One patient's push for improvements
Christian, who has lived with hearing loss after contracting meningitis at six months, is a lifelong lip reader. The 66-year-old retired postal worker had used hearing aids and other supports to help her over the years. However, her hearing had been deteriorating so she was scheduled for cochlear implant surgery last October at St. Paul's, the BC and Yukon centre for adult cochlear-implant surgery and follow-up services.
Unfortunately, due to unforeseen issue, the surgery for Christian (who was already at St. Paul's for the procedure) had to be cancelled and rescheduled.
Patient feedback spurred innovation, improved care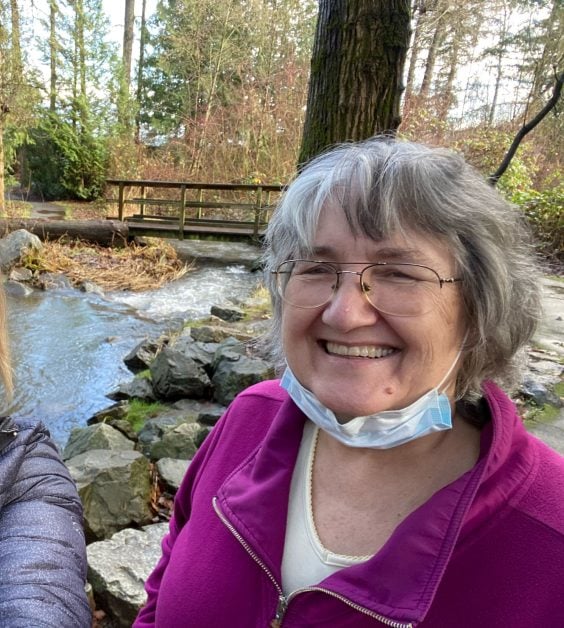 Christian was dissatisfied with how communications about the cancellation took place. She says staff spoke to her support person and not directly to her. "I felt like I was a fly on the wall."
Her feedback quickly prompted staff to implement a variety of improvements for patients like her. "The nursing team was heavily involved and created new tools to prevent this from happening in the future," says Dr. Jane Lea, director of the BC Rotary Hearing & Balance Centre at St. Paul's.
Christian had her surgery a month later – with the communications improvements in place by that time. She is delighted with the new tools, and particularly her new implant. Her hearing ability has significantly improved. She no longer needs TeleTYpe, or TTY equipment, when she speaks by phone.
She says the mask with the clear shield is an excellent piece of PPE and applauds St. Paul's for all the recent improvements for patients with hearing issues. "I felt they acknowledged me."
Ironically, Christian says she herself won't need the new mask in future. In fact, "I don't want people to lower their masks. I tell them to leave them on so I can improve my hearing – I need to do rehab!"