By Harmony Johnson, Senior Vice-President of Indigenous Wellness and Reconciliation at Providence Health Care
Today we mark National Indigenous Peoples Day. Since 1996, June 21st – the longest day of the year and the first day of summer – has been publicly acknowledged across the country as a day to recognize the diverse cultures, knowledge systems and contributions of First Nations, Inuit and Métis peoples.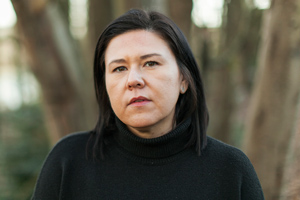 It's been a heavy couple of weeks with the widespread acknowledgement of the truths of the residential school system and its present-day legacy. We at Providence have been rightfully focused on supporting the well-being of self-identified Indigenous patients, partners and staff, and providing guidance to all Providence staff processing their response to this disclosure.
While we always carry with us and acknowledge the harms – past, present and ongoing – of colonialism, today is a celebratory day. This is a day on which we recognize that Indigeneity is healing, strengthening, and protective. We honour our culture and our resiliency, hold our hands up to Indigenous leaders, scholars, Elders, Knowledge Keepers and matriarchs, and have lots of laughs and eat delicious Indigenous food as Indigenous peoples love to do.
It's also an opportunity for each of us as part of the Providence family to reflect and honour the commitment that we make every single day to uphold the dignity and well-being of the Indigenous patients we serve and to embed reconciliation "in everything we do". Providence has a long history of providing compassionate care, creating cultural and spiritual connection, and championing social justice. We honour the journey to date and all of those who have contributed. And we use today as an opportunity to generate some good energy for all the work ahead. It is a hopeful time to be Indigenous, and an exciting time for Indigenous Wellness and Reconciliation (IWR) across Providence.