While declining cases of COVID-19 and hospitalizations are welcome news for health-care workers, acute-care teams at St. Paul's Hospital's won't soon forget how dire the situation had become during the pandemic – particularly this spring as the third wave of infections bore down.
At one point in May, St. Paul's saw a 250-per-cent surge in critically ill patients – plenty of COVID cases in addition to other patients who needed life-saving care.
Nurses started planning for heavy patient influx over a year ago
Yet rapid planning by critical-care nurses and nurse leaders in the early days of the pandemic helped them care for this influx, avoid becoming overwhelmed by limited resources and providing the best outcomes for patients.
In early 2020, as warnings from around the world of a potential surge in critically ill patients came in, the nurses and their leadership sprang into action.
"I'd never seen anything like this"
"We had to figure this out," says Vininder (Vini) Bains, a Clinical Nurse Specialist in Critical Care at St. Paul's. "We'd never faced this before. In my 20 years of experience, I'd never seen anything like this."
We asked ourselves, 'How do we handle this when we suddenly need so many more critical-care nurses for these seriously ill patients?' "
What followed was the development of a coordinated, accelerated nursing redeployment strategy. It focused on making the best use of the right nursing expertise and resources so St. Paul's could respond to quickly increasing patient needs due to COVID-19.
Nurses came from other critical-care programs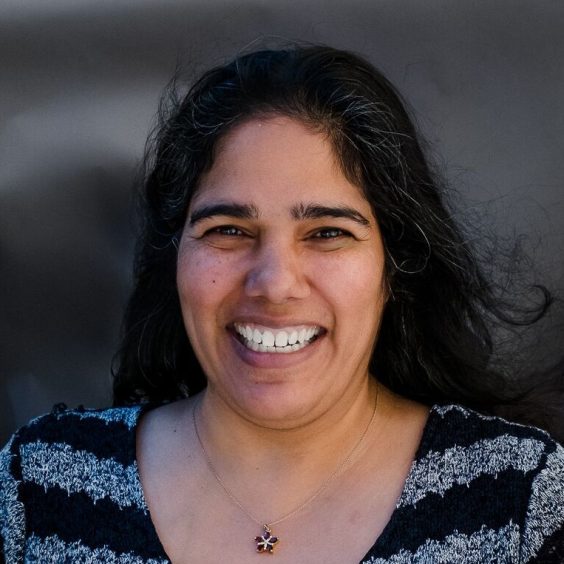 The ICU nursing team decided to pull in nurses from other programs who had highly specialized skills to care for very sick patients. Nurses from the Heart Centre, including the Cardiac Intensive Care Unit and Cardiac Surgery ICU were high on the list. Nurses working in St. Paul's "Cath Lab" (catheterization lab, where heart diagnostics are performed) had particularly relevant skills. So did nurses from the Post Anesthesia Care Unit (PACU).
Experience with ventilated patients was key
An important skill was the ability to care for patients on ventilators – equipment to help patients breathe that would sadly become a trademark of pandemic care.
Meanwhile, plans were made to ensure the units where nurses moved from still had enough nursing coverage.
"It was a daily challenge that required us to continuously triage our nursing resources across all our programs," recalls Dione Nordby, Senior Patient Care Manager – Critical Care at St. Paul's.
Initial work prepared ICU for second and third COVID waves: study
The ICU nurses sent their findings for publication to the peer-reviewed academic journal, Australian Critical Care. Authors include Dr. Sandra Lauck, a clinic scientist at St. Paul's Heart Centre, Bains, Nordby and other St. Paul's critical-care staff. The groundwork done at the start of the pandemic made all the difference in ICU care, say the authors. Nordby notes: "Our work prepared us for what some of the challenges would be down the road."
Support to nurses who did not routinely work in the ICU was important. This included training on a relatively new electronic clinical information system called CERNER, "buddy" shifts and check-ins from nurse leaders.
The study notes that the revival of team nursing in the ICU was (and remains) critical in managing the flood of cases. Bains says this model is in fact antithetical to critical-care nursing, where one-to-one patient care has been the norm. Both the complexity and surge of COVID cases required this team approach, which let nurses share their expertise and safely care for the higher volume of complex patients.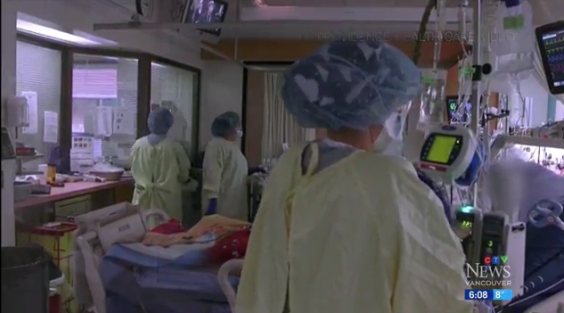 According to the Australian journal, "The study findings provide a road map to support nursing engagement in meeting patient needs."
"An elastic band stretched way too far"
While things are settling in the ICU as COVID case counts fall, conditions still aren't what they were before the pandemic. "We're like an elastic band stretched way too far," says Bains. "It's snapped back but not in the way it was before." She says occupancy rates in the ICU are still higher than normal, with some patients struggling with COVID's after-effects – the so-called "long haulers."
Staff, too, need to rest, recover and process all that they have gone through.
"We are cautious, because this experience has taught us the world is more unpredictable than we ever imagined," says Bains. "But we're optimistic as we look back on what was accomplished not just by us as a hospital, but the entire world."