What do you do when you receive a diagnosis, or if you think you might be facing a new health challenge, especially if it's sensitive and highly personal? Most people turn to the internet first, often too embarrassed to seek professional medical advice, but what they find there can be overwhelming, conflicting, and, in some cases, completely incorrect.
Centre for Health Evaluation & Outcome Sciences (CHÉOS) Scientist Dr. Roxana Geoffrion and her team have set out to change the way women's health information is shared on the internet, especially around pelvic floor health issues. The pelvic floor refers to the muscles and tissues at the bottom of a woman's belly that support the vagina, bladder, bowel and womb in their daily functions.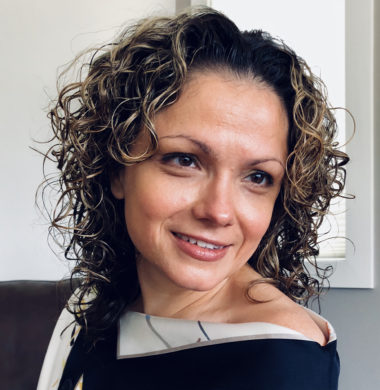 "Natural changes to the pelvic floor before, during, and after pregnancy can lead to urine, stool or gas leaking, vaginal bulging, poor body image, loss of vaginal sensation, pain and avoidance of sex," said Dr. Geoffrion. "These symptoms occur in about half of aging women, but women generally don't talk about them because of embarrassment, and they end up seeking out answers in the wrong places, or finding no answers at all."
In response, Dr. Geoffrion and her team are developing online materials that are accessible to patients and help answer their key questions.
"Pamphlets and scribbled drawings…were not cutting it"
"This all started based on my experience in the clinic. I found that I didn't know where my patients could get appropriate information aimed at the right knowledge level," explained Dr. Geoffrion. "Pamphlets and scribbled drawings during appointments were not cutting it."
After meeting with knowledge translation experts, Dr. Geoffrion and her team landed on the use of whiteboard videos as the best means to communicate information about the pelvic floor and pregnancy.
"It's generally very difficult to convey information about this area in a respectful manner. Whiteboard animation videos ended up being the perfect medium to get this information across to patients," said Dr. Geoffrion, also a urogynecologist at the Centre for Pelvic Floor at St. Paul's Hospital. "We developed two videos, one on the pelvic floor and pregnancy in general and one on perineal tears during childbirth."
She and her team then realized that they didn't have a good space to post these videos so people could access them for years to come.
"Our recent funding from MSFHR will allow us to create a website to house these whiteboard videos, and other information, and launch a social media campaign to get this information into the right hands."
The website, BePelvicHealthAware.ca, also includes lay summaries about other issues and questions related to women's health. As the team develops more and more information, the website will become a repository for this growing body of knowledge translation materials.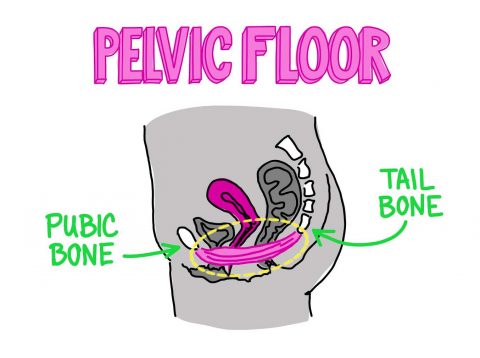 Making materials accessible to women
The group will continue to develop new videos based on the clinical practice guidelines from the Society of Obstetrics and Gynaecology of Canada. But these videos and lay summaries are not for clinicians. Dr. Geoffrion and her team have gone to great lengths to make them accessible to the general public.
"Our team includes a patient partner, two pelvic health physiotherapists, an Obstetrics and Gynaecology resident, and a pelvic floor trainer and media influencer," said Dr. Geoffrion. "We refine our scripts into simple language, and then have them reviewed by patient partner groups, coordinated by Dr. Sarah Munro at CHÉOS."
This process ensures the videos are accessible and provides answers to people's questions in sufficient detail.
Promoting Pelvic Health Throughout Life
While the first two videos focus on pregnancy, the content is being expanded to areas relevant to a wide array of women and pelvic health concerns. The next whiteboard videos will cover urinary incontinence and some conservative options to treat pelvic floor concerns. The team plans to use social media and website engagement to determine what content they will develop in the future.
"This is really the beginning of a lifelong project for me as I plan to add more and more content based on new research projects," said Dr. Geoffrion. "This is an opportunity to combat some of the misinformation that's out there about women's health and to demystify the conversation about these important topics."
Visit https://www.bepelvichealthaware.ca/ or follow the hashtag #BePelvicHealthAware for more information. The website and social media campaign are funding by the Reach Award Program from the Michael Smith Foundation for Health Research. Dr. Geoffrion is an associate professor in the Department of Obstetrics & Gynaecology at UBC and the Program Director of the Advanced Training Program in Female Pelvic Medicine and Reconstructive Surgery, also at UBC.
This story originally appeared on the CHÉOS website. Read it here.