World Breastfeeding Week (WBW), celebrated August 1 to 7, is a global campaign to raise awareness and galvanise action on themes related to breastfeeding. This year's theme is "Protect breastfeeding: a shared responsibility."
When a baby is born, each family has to decide whether breastfeeding is the best option for infant and parents alike. There can be lots of reasons why breastfeeding isn't possible.
"But at St. Paul's Hospital, we want to make sure the lack of support is never one of them," says Britt Kirkpatrick, registered nurse and certified lactation consultant.
A need for better feeding support leads to St. Paul's first lactation consultant
St. Paul's maternity nurses have all received specific training in infant feeding and many are also certified lactation consultants. But program staff realized there was a need to better support new parents with infant feeding. So in March 2021, Kirkpatrick became the program's first dedicated lactation consultant. She visits new parents upon request to help with breastfeeding or other infant feeding issues and serves as an expert resource to clinical and nursing staff.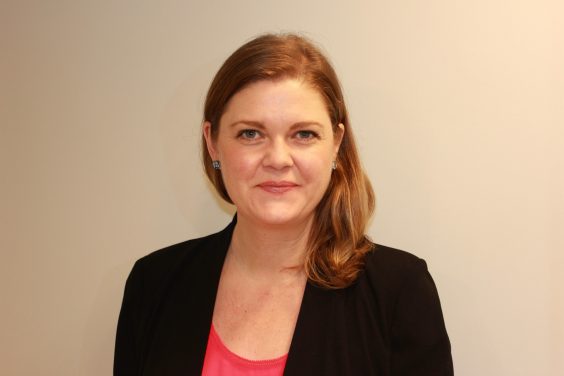 Having Kirkpatrick on staff was valuable for Gabriel Poulin-Lamarre and Léonie Cayouette-Neves, whose daughter, Jade Poulin-Cayouette struggled to breastfeed initially.
"Jade was born a week early and was still a bit weak. She couldn't breastfeed for a long time before getting tired. Also, her chin was a bit tucked which made the latch harder," recalls Gabriel Poulin-Lamarre. "She wasn't opening her mouth wide enough to latch and it was stressful for my partner Léonie and me."
Giving mom new techniques to feeding
During the first 24 hours, the nurses and the midwife tried to help with breastfeeding, but Jade couldn't latch properly. They needed a syringe to feed her. The midwife reached out to Kirkpatrick for assistance.
"Britt showed Léonie techniques to help Jade latch. She reassured us this is a normal process, lots of babies struggle to feed at first. She also examined Jade to make sure there weren't any physical issues preventing her from feeding," Poulin-Lamarre continues.
Reassuring parents that their experiences are normal
Kirkpatrick works with families while they are still in hospital and follows up once they go home to make sure everything is going smoothly.
"I'm available by phone or email to help families troubleshoot any feeding issues," says Kirkpatrick. "Often what they are experiencing is normal, but it may not seem normal to them. If they need additional support, I can put them in touch with their local breastfeeding clinic."
Breastfeeding Medicine Clinic supports moms with milk supply, latching issues
If the family lives in Vancouver, she refers them to St. Paul's new Breastfeeding Medicine Clinic. Launched in June 2021, the clinic is staffed by Dr. Kara Jansen, a family physician and certified lactation consultant. Jansen sees families who are struggling with latching, inadequate milk supply or who want to transition from bottle feeding to breastfeeding. Jansen tracks the baby's weight, a measure of adequate milk intake, and creates a feeding plan. The clinic requires a referral from a family physician, obstetrician or midwife.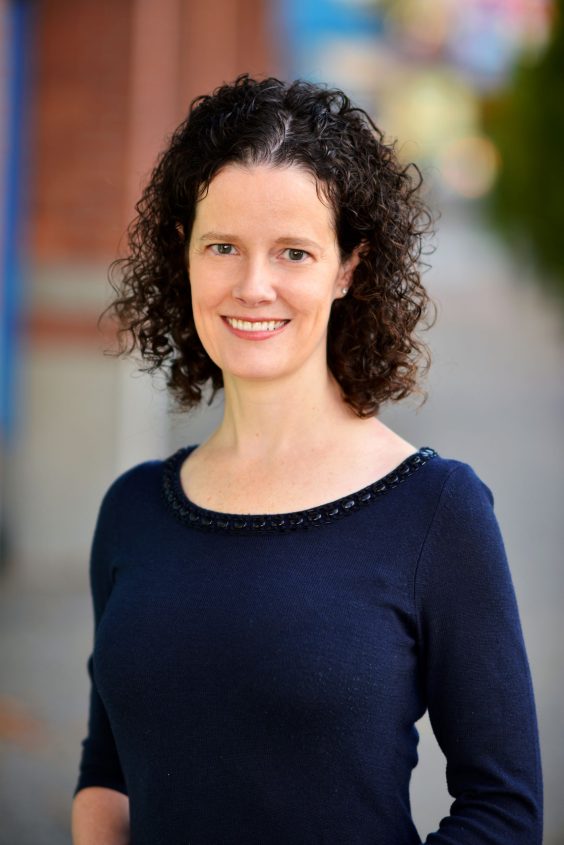 "We had four appointments with Kara. She answered our questions about feeding and helped us with correct positioning," says Poulin-Lamarre. "She noticed Jade wasn't gaining enough weight and suggested we supplement her breastfeeding with a bottle of milk. We did that for a few weeks and then we were able to move to mostly breastfeeding with only one or two bottle feedings a day."
"We really appreciated having extra support of the breastfeeding clinic. We knew if we had any questions, we could ask Kara at our next appointment."
Team effort
Kirkpatrick and Jansen work as a team to support families throughout the journey to parenthood. Jansen will see pregnant patients who had trouble breastfeeding in previous pregnancies or who have had breast surgery, which can decrease milk supply. Then Kirkpatrick follows up with the family once the baby is delivered to provide extra support in hospital. The family then transitions to the Breastfeeding Medicine Clinic to see Jansen once they have gone home.
Another support is a prenatal breastfeeding workshop, led by St. Paul's certified lactation consultants, to help them prepare for when their baby is born.
"If breastfeeding isn't possible for a family, if there are medical reasons that make breastfeeding impossible or difficult, we will work with parents to develop an infant feeding plan," says Kirkpatrick. "I also support families with babies in the NICU. Especially if the baby was born prematurely, they may need to be tube fed. I will help the family transition to breastfeeding when the baby is ready."
"We were grateful to have the extra support," says Poulin-Lamarre. "Having the lactation consultant at St. Paul's was definitely a nice surprise. We were not expecting that service and we really enjoyed and appreciated it."