What does success mean when it comes to treating addictions? For many clinical trials, abstinence is a primary goal, but new CHÉOS-led research highlights the importance of understanding patient goals to identify meaningful change for people with stimulant use disorder.
"If we're making conclusions about the effectiveness of a medication, we need to determine whether that treatment is doing what the people taking it want it to do," said Dr. Heather Palis, who led the study as part of her PhD training at CHÉOS, supervised by Dr. Eugenia Oviedo-Joekes.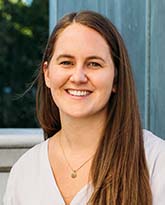 "A significant proportion of people who receive injectable and oral OAT also use cocaine or methamphetamine," explained Dr. Palis. "Stimulant use can increase the likelihood of dropout from OAT and many people who enroll in OAT also want to stop using stimulants."
Dextroamphetamine for stimulant use disorder
Following a clinical trial in the Netherlands, which tested the effectiveness of dextroamphetamine among iOAT patients, the team at Crosstown Clinic, led by Dr. Scott MacDonald (Lead Physician), began offering the treatment.
Because treatments for stimulant use disorder are still being studied and their effectiveness differs between patients, Dr. Palis and the team at Crosstown wanted to understand patients' experiences with dextroamphetamine and how they perceived its effectiveness.
Using focus groups and interviews, the team identified three major themes.
The first theme was the substitution effect of the medication, or the degree to which dextroamphetamine substituted for the effect they received from the use of illicit stimulants.
"People take stimulants for lots of different reasons. If they are to stop, they report needing something to replace the effect they get from using," explained Dr. Palis. For example, people in the study who reported taking stimulants for a boost of energy or alertness found that dextroamphetamine was an effective substitute, but people looking for a feeling of euphoria did not find it effective.
Participants also noted the importance of being able to reach an effective dose. At the clinic, there is a dosing protocol where people start at a low dose (15 mg), dispensed twice a day, and work up to a maximum daily dose of 120 mg. While some patients found this maximum dose to be sufficient, others did not experience the effect they desired. Some participants also felt that beginning at a low dose and taking too much time to increase the dose might lead to patients becoming disinterested prior to reaching what could have been an "effective" dose.
"Feedback related to this theme was that care providers could consider more frequent check-ins when initiating treatment so they can discuss what to expect from the medication and adapt the dosing protocol to patients' needs," noted Dr. Palis.
Modernizing delivery of care: Take-home doses
The final theme related to the perceived effectiveness of the medication was the ease of access. Dextroamphetamine is currently dispensed at Crosstown's on-site pharmacy up to twice per day, where patients already come up to three times a day to receive their iOAT medication. Some participants were content with this model of delivery. Others noted the need for take-home doses so they could take the medication when they have cravings, or to match their sleep and work schedules.
In more recent months, dextroamphetamine has been offered to patients in the form of take-home doses (their first dose is taken at the on-site pharmacy, and their second dose can be taken home). In a North American first, Crosstown Clinic has also begun to offer take-home doses of diacetylmorphine for patients' second doses of the day.
Overall, the feedback from patients suggests the importance of considering alternative outcomes as measures of success in treatment, both in clinical studies and practice. This could include moving beyond a focus on the pharmacological medication itself (e.g., which medications are the "most" effective) to consider how the delivery of each of these medications could be adapted to better meet patients' needs and preferences.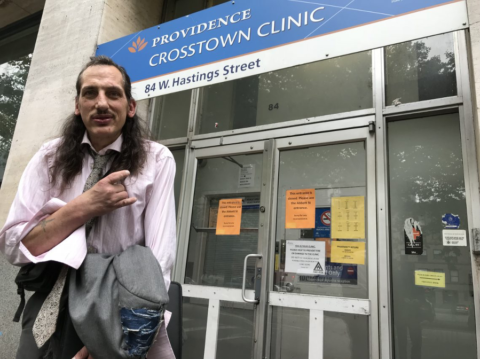 "In clinical practice, this research encourages a patient-centred approach where elements of treatment delivery can be individualized to meet a wide range of treatment goals and needs," said Dr. Palis. "We know that a one-size-fits-all approach does not work for opioid use disorder and stimulants are no different.
Together Dr. Oviedo-Joekes, Dr. Macdonald, and Dr. Palis have presented on dextroamphetamine and stimulant use disorder to community clinics, conference attendees, and knowledge users, including drug policy decision-makers, across Canada and the US.
The study team also included CHÉOS Scientist Dr. Martin Schechter, CHÉOS Research Coordinator Kurt Lock, former CHÉOS trainee Dr. Kirsten Marchand, Jordan Westfall from the Canadian Association for Safe Supply, and Spike Peachey, a patient partner who sadly passed away earlier this year. Read more about Spike and his experiences with Crosstown Clinic on our website.
This study was completed with the support of the Providence Health Care Knowledge Translation Challenge.
This article was originally shared from CHÉOS News | Knowledge translation research offers new perspective on treating stimulant use disorder