September 4 is Polycystic Kidney Disease (PKD) awareness day. In Canada, approximately 66,000 people live with PKD, a disease that causes uncontrolled growth of fluid-filled cysts in the kidneys, often leading to kidney failure.
Eye colour, height and the shape of your nose come to mind when you think about what you inherit from your parents. For Surrey resident and restaurant owner Kim Houchmand and her sons Cameron and Nickolas, they have inherited polycystic kidney disease (PKD), passed down from parent to child.
PKD is an incurable genetic condition in which fluid-filled cysts develop on the kidneys. Gradually, these cysts grow and multiply, ultimately inhibiting the kidneys' ability to filter blood and remove waste from the body. Once the kidneys fail, the only option for people with PKD is dialysis or a kidney transplant. If a parent has PKD, their child has a 50 per cent chance of inheriting the disease.
PKD: A family affair
"I witnessed my grandmother and mother live with the same disease I have. My grandmother had hemodialysis three times a week at St. Paul's Hospital when I was in my teens," remembers Kim Houchmand. "My mother never let the disease stop her from having adventures, especially after she started home peritoneal dialysis. Both of my sons have PKD and I hope I am a source of inspiration for them in how I live my life."
While there is no cure for PKD, it can be managed with diet, exercise and medication, prolonging the period before a patient has to start dialysis or have a kidney transplant. The St. Paul's Polycystic Kidney Clinic is a critical resource for families coping with this life-long disease.
"For many of my patients, PKD will have profound effect on how they live, how they work, and how they plan for a family," says Dr. Myriam Farah, a nephrologist and head of the Polycystic Kidney Clinic. "Our clinic offers access to doctors, nurses, dieticians, pharmacists, social workers, and facilitates referrals to other specialists including a psychiatrist. We are a central hub for PKD patients."
Creating a central hub for patients
The Polycystic Kidney Clinic was established in 2019 as an offshoot of the Kidney Care Clinic at St. Paul's. A group of staff at that clinic took an interest in PKD and created a specialized clinic. They began seeing existing Kidney Care Clinic patients and, before long, other doctors started referring their patients to the new clinic. The Polycystic Kidney Clinic has grown to almost 200 patients and is part of a network of clinics around the province.
"I am part of a provincial committee that brings together providers and patient representatives from around the province to support people with PKD," says Dr. Farah. "We share best practices so that we are all current with the latest information and can provide the best care possible for our patients."
Unpacking the acronym
PKD is caused by a genetic mutation. The seriousness of the disease varies from person to person, depending on how aggressive that mutation is. For some people, the cysts grow and multiply quickly, leading to a loss of kidney function around 45 to 60 years of age. For others, the disease progresses more slowly, and they may not have any noticeable kidney damage until they are in their 70s, 80s or even 90s.
"The cysts make the kidneys larger, sometimes 10 times their original size. In some people, their kidneys can grow to be larger than a football," says Dr. Farah. In comparison, an average kidney is four-to-five inches long.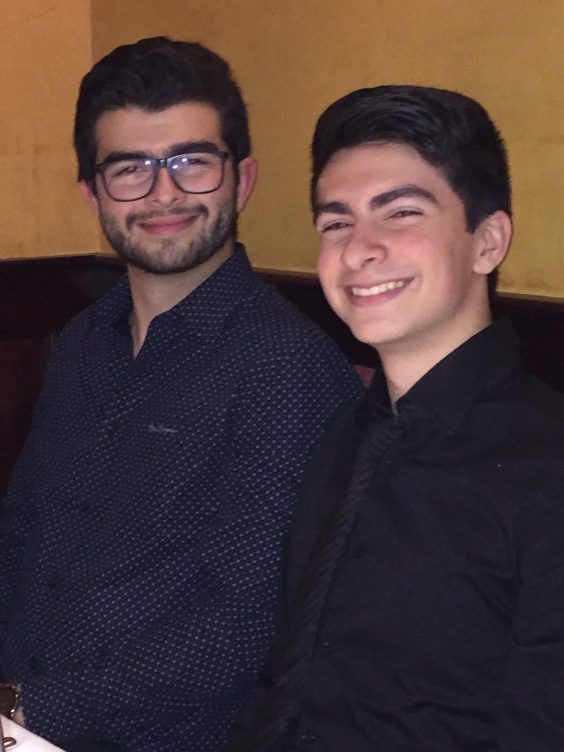 Living well with PKD
"In the past, there was little we could do to alter the path of the disease. But we have learned in the clinic that little things, combined in a multidisciplinary fashion, can have a meaningful impact," says Dr. Farah. "We've learned how important is it for patients to manage blood pressure, reduce their sodium and protein intake, drink lots of fluids, and avoid certain drugs. These things may not stop the disease but can delay the progression."
"I've learned a lot from my mother's journey. I stay hydrated, I manage my diet and I exercise regularly to maintain a healthy weight," says Kim Houchmand. "I've learned to be flexible and not get hung up on what I can and can't do."
"There has been a real evolution in information over the years. My grandmother knew very little beyond what the doctors told her. When my mom went to the clinic before her transplant, she wasn't encouraged to do her own research," continues Houchmand. "I have access to resources online and through the BC Renal Agency and my care providers involve me in my treatment plan."
Hope for the future
Both Houchmand's sons have PKD and have been monitored since they were born. They are also patients at the Clinic. Nickolas, 21, doesn't have any symptoms of PKD and visits the clinic once a year for monitoring. Cameron, 24, recently started on medication to manage his blood pressure and he is also taking a new medication that can slow down the growth of kidney cysts by suppressing one of the hormones that stimulates this growth.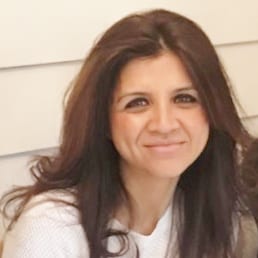 "My patients are on a very long journey and I am privileged to join them on that journey, " says Dr. Farah. "They are amazing people and my hope is that my younger patients have more options for treatment and cure than their parents did."
Visit the PKD Foundation of Canada to learn more about polycystic kidney disease.