The historic transplant of a pig kidney to a human is a "milestone" event that could one day address the shortage of donor organs, says Dr. John Gill, a research scientist and physician with St. Paul's Hospital's Division of Nephrology and professor of Medicine at the University of British Columbia.
There are nearly 100,000 patients waiting between two to 10 years for a kidney transplant in North America, according to Gill.
What has the potential to meet this large need is surgery done in September by Dr. Robert Montgomery, Director of New York University's Langone Transplant Institute in Manhattan. He and his team transplanted a kidney from a pig that had been genetically altered so the human host would not reject it.
Kidney began functioning immediately
The recipient was legally brain-dead and on life support. "But the heart was still beating, allowing the porcine kidney to be transplanted and studied," notes Dr. Gill, who is also the president of the American Society of Transplantation.
The team, headed by Dr. Montgomery (himself a heart-transplant recipient and a "force of nature," says Dr. Gill, who knows him personally and professionally) grafted the pig kidney to the blood vessels in the upper leg of the patient. According to the New York Times, the transplanted kidney began functioning right away, producing urine and creatinine, a waste product the kidneys filter out.
Three significant aspects of surgery
"This demonstrates that a xenograft (animal) kidney can be successfully transplanted to a human," says Dr. Gill. "It's significant."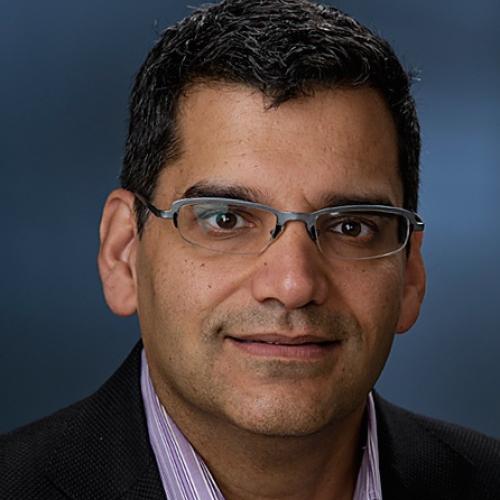 Three elements of the surgery stand out to Dr. Gill, who notes the surgery was no overnight success.
First, he says, is the development of the pig kidney that was the product of decades of research. Gene technology changed markers on animal cells to make them more like human cells and avoid rejection, a significant factor in the surgery's success.
Dr. Gill says the second is the advancement of research involving recently deceased persons. "This research wouldn't have been possible without someone donating their body to science." The Times article notes the family of the patient, who had registered as an organ donor, consented to having the body used for this surgery.
Finally, he says, the landmark surgery demonstrated the strong relationship between the hospital and the researchers involved, something essential for innovation to occur.
While the transplant is exciting, Dr. Gill notes it isn't on the immediate horizon.
In the meantime, there remains the ongoing challenge of increasing living- and deceased -kidney donation to meet the need for transplantation in British Columbia.
Number of donor kidneys in BC half of number of those on waitlist
BC Transplant figures indicate in the 12 months ended September 30, 2021, surgeons performed 189 kidney transplants in the province, with 58 of them coming from living donors. However, more than double – 509 – people are on the BC wait list for kidney transplants.
To register as an organ donor, click here.