It's National Addictions Awareness Week, led by the Canadian Centre on Substance Use and Addictions. The week highlights the harms associated with substance use, along with prevention, treatment and recovery.
It's a common scenario many clinicians face: a patient shares challenges they've been having with substances. Maybe they've been drinking more to manage stress, or they've recently turned to unregulated drugs to cope with pain from an injury. Regardless of the scenario, not every health care professional has been provided the training to best support their patient or client.
It's not always clear what to do next, but now there's support for these health care workers.
A 24/7 Addiction Medicine Clinician Support Line is here for clinicians facing situations just like these. The phone line is staffed by addiction medicine experts who can provide advice based on extensive clinical experience and the latest evidence-based clinical guidelines.
The line has already made a difference.
"More often than not, I'm thankful to say that we are able to make a difference during these calls," says Dr. Paxton Bach, an addictions medicine physician with the BC Centre on Substance Use who's one of the many experts trained to offer comprehensive advice within addictions care.
Avoiding treatment delays is critical
One recent call demonstrates how important that advice can be: a physician was considering starting a patient on buprenorphine/naloxone, but was unsure how. After a consultation with an addictions expert who took the call, the patient began that same day. Without the advice available from the 24/7 Line, the person might have been referred to an out-patient provider and left waiting to get treatment.
"Delays in beginning treatment can sometimes be the line between life and death," says Dr. Bach.
As the name suggests, the support line is a service available anytime, any day of the year. The resource is available for physicians, nurses, nurse practitioners, pharmacists, and midwives, as well as frontline health care workers in Indigenous communities thanks to a recent partnership with First Nations Health Authority (FNHA).
Phone line helps broader range of health care workers
"Traditionally other types of health care workers might not have had access to this kind of help," explains Dr. Bach. "In the context of the public health crisis, I think that providing low barrier access to advice can be helpful across a breadth of specialties and disciplines."
For example, midwives play a unique role in introducing clients to the health care system who otherwise may have little-to-no contact with medical professionals. They also offer a critical opportunity to connect the expectant client using substances with evidence-based treatment and care.
Support line a response to overdose crisis and COVID-19
The line was created in response to the dual public health emergencies of toxic drug poisonings and COVID-19. In the last several months, new clinical guidance, supports, education, and regulatory amendments have been quickly rolling out in effort to address both emergencies. These changes have increased the need to provide health care workers with information and support.
"This service is meant to be open to any questions a clinician may have," says Dr. Bach. "We're happy to field any perplexing questions about unusual substances or presentations that clinicians may encounter.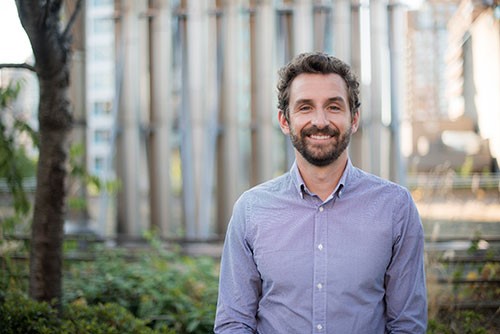 On the opposite end of the spectrum, we also want health workers to feel supported in facing substance use cases for the first time."
He says the support line receives calls from a variety of settings and situations.
"We get calls from outpatient clinics, detox centers, inpatient wards, emergency rooms, and pharmacies. They may be calling about anything including alcohol withdrawal, management of opioid agonist treatment, safe supply, risk stratification, adjusting missed doses, and/or assessing if someone needs to be admitted or how to safely manage an existing patient."
When calling the line, clinicians get screening questions to confirm they work in healthcare. Next, they consult with the Addiction Medicine specialist about the patient's history, and complaint. They then receive advice on short-term and/or long-term management for that case, such as pharmacological management, risk-stratification, and/or assistance referring to other services. The Support Line also provides information regarding substance-use screening, assessment treatment, and management – information that may otherwise be inconsistent or inaccessible across the province.
"Managing addictions is a critical part of providing good comprehensive care, yet a lot of places don't have anyone to call to get that kind of expert advice."
He hopes that the 24/7 Support Line will be more than just an emergency service and will build knowledge and capacity in the health system to better address substance use.
"We want people to gain more comfort and confidence in managing people's addictions issues. We're here to provide support, education, and resources so that clinicians don't necessarily need to refer to us in the future."
This story originally ran on the website of the BC Centre on Substance Use, housed in St. Paul's Hospital.