With several science degrees, including two Master's and a PhD, plus a robust health research career under their belt, you would never know Dr. Annalijn Conklin's belt is actually a black one. In Filipino Martial Arts and others, that is. The CHÉOS Scientist has been a martial arts practitioner for 33 years, longer than they have been an academic and researcher.
They may seem disparate, but the epidemiologist and assistant professor at UBC's Faculty of Pharmaceutical Sciences says their work has actually been inspired by a love of martial arts. "In my career, I followed my interests and passions. My passions were women's empowerment and wellness, hence the martial arts," Dr. Conklin explains. "A lot of my service as a martial artist is to give advice and share expertise in the self-defense realm for women's safety. That's also part of my role in my research that is aimed at promoting gender equity in health and wellbeing."
Science career first step: figuring out what you don't want to do
The focus Dr. Conklin brings to martial arts training has also helped them evolve a successful global career in academia and health research. Originally from Kingsville, Ontario, their father is an academic and that laid the foundation for a future research career. Dr. Conklin says, "In my family, education has always been the thing that you invest your resources in because no one can take away your knowledge. As an only child, a lot of resources were given to me."
This also might explain all the languages Dr. Conklin knows as part of their early education: Dutch, French, English, Spanish and Latin and Ancient Greek.
Starting a graduate journey in 2004 in Scotland with cancer genetics and neuroscience research, Dr. Conklin recalls, "I used fluorescence microscopy so everything glowed in the dark! One of my thesis figures was even on the cover of the Journal of Anatomy in 2008. But my MSc training really showed me that was not the kind of science I wanted to do. I knew I wanted to impact the health of a larger population than I could with basic scientific research, or as a doctor who provides one-on-one care."
Making the connection with public health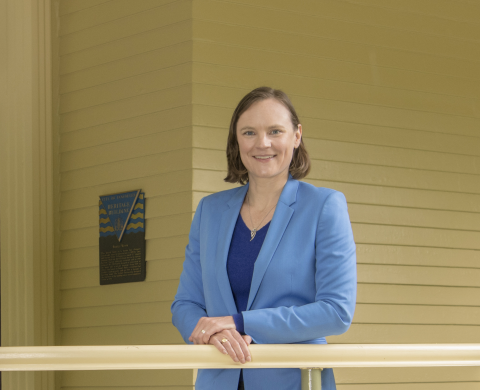 "Obesity has often been framed as a health behaviour. I resist that discourse," Dr. Conklin remarks. "It's not a health behaviour, which implies personal choice. Rather, it is an outcome of many processes that are outside of cognitive decision-making, and sex and gender are fundamental determinants of these different processes."
After completing their PhD in medical sciences at the University of Cambridge, Dr. Conklin was a CIHR postdoctoral fellow at UCLA's WORLD Policy Analysis Center. In 2017, they returned to Canada to join UBC in the Faculty of Pharmaceutical Sciences and CHÉOS as a Scientist, where they advance knowledge that intersects gender, chronic disease, and social determinants.
Dr. Conklin: "There are all kinds of assumptions about the Y chromosome."
Dr. Conklin was recently awarded a Michael Smith Foundation for Health Research Scholar Award for their research program, which focuses on social inequalities in chronic conditions, particularly obesity and heart disease, from a gender perspective. Their goal is to fill knowledge gaps so interventions to prevent and manage chronic conditions can be better designed and more effective for women.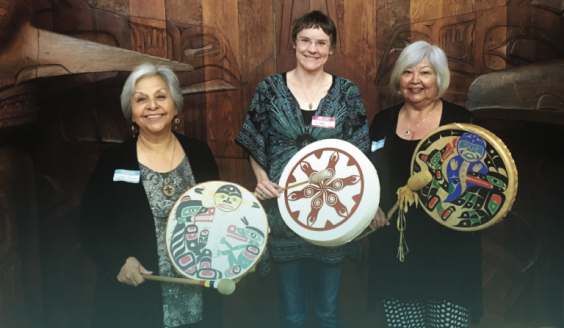 Assumptions have shaped a lot of our knowledge, according to Dr. Conklin, including how we have conducted research in the past. Take, for example, many nutritional studies that automatically lump fruits and vegetables together in one category, and assume these outcomes are the same for women and men. Their previous work on social relationships and eating behaviors by gender showed vegetable variety was often a lot worse for men who were in all of the non-married categories. For women, widowed women had better and healthier fruit variety.
Dr. Conklin's 2020 paper on blood pressure and social isolation garnered the attention of the New York Times. Their team found women who are socially isolated have an increased risk for high blood pressure, but the same did not apply to men.
"A lot of science assumes that a given risk factor is the same for all humans. I fundamentally start with the premise that we don't know whether the same social determinant matters equally for women's and men's health, so let's investigate that," Dr. Conklin sums up.
Between their many research projects and martial arts, there isn't much time for anything else. Dr. Conklin doesn't watch TV, but they enjoy movies. When asked to pick their favourite movie, they mention 2012 sci-fi flick Cloud Atlas immediately, but then quickly adds, with a smile, "Of course, action films are my favourite films."
This story was originally posted on | CHÉ​OS News | Meet Annalijn Conklin, the Black Belt Scientist