A rush of emotions flooded over Alaine Vijandre when she gave birth at St. Paul's Hospital to her son, Matteo, a full five weeks before her due date. There was joy but —because he was born prematurely — fear and anxiety.

"I was worried," says the 38-year-old, who required an emergency cesarian section due to hypertension and gestational diabetes. "I was worried that maybe he will have low blood sugar, and that my milk was not yet in."
Like many mothers with a premature baby, Vijandre, who is also a Clinical Nurse Leader at St. Paul's Neonatal Intensive Care Unit (NICU), did not yet produce enough breast milk for her newborn, who is now 14 months old.
In these cases, hospitals rely on donated breast milk to provide babies nutrition and fight disease and infection.
On this World Prematurity Day, St. Paul's NICU team discusses the importance of donor milk.
Seventy per cent of St. Paul's NICU babies are preemies
Approximately one in every 10 babies is born 'premature'—defined as being born more than three weeks before their official due date—and these newborns face increased risks immediately. In fact, 70 per cent of babies in the St. Paul's NICU are premature.
For them, donor milk can be vital.

"This is potentially life saving," says St. Paul's Head of Pediatrics Dr. Judith Wolfe. "Donor milk is really important for certain patient populations—critically important."
Dr. Wolfe says three groups of newborns have a higher need for donated breast milk:
extremely preterm babies, born before 30 weeks gestation,
babies who are extremely small for their gestational age, and
babies who have 'short gut'—an abnormally small bowel after injury and subsequent surgery—which greatly limits the baby's absorption of nutrition.

Not only is breast milk absorbed more easily than formula, it also cuts the risk of necrotizing enterocolitis—a gut infection with a 40% mortality rate—in half.

Lower milk bank donations

The benefits of donated breast milk are not limited to high-risk groups. Dr. Wolfe says it's good for newborns "across the board".
Due to recent lower donations of breast milk than usual to the Provincial Milk Bank at BC Women's Hospital, health care workers, including those at St. Paul's NICU, are making sure that the babies in the higher-risk groups are the first to receive it.
Dr. Wolfe says word-of-mouth has been limited during the pandemic, because mom groups who previously met regularly post-pregnancy are no longer doing so, which may be resulting in lower donations. Donor milk in general is also being used more liberally than in previous decades, as awareness of the program grows.
New mom grateful for donor milk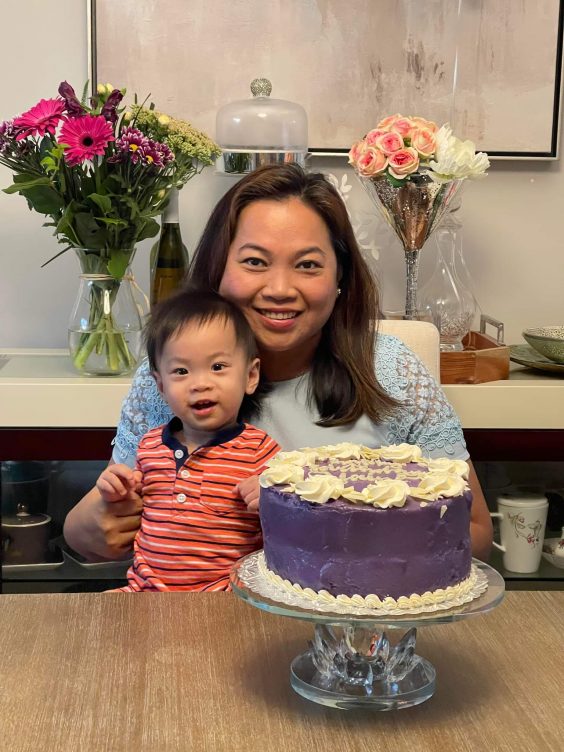 Staff at St. Paul's Hospital were able to access donated breast milk for Vijandre's son, ensuring he would get the nutrition needed for that first critical day—a welcome relief for his proud and grateful mother.
"I am very appreciative of all the parents, of all the moms that donate," says Vijandre. "There are so many known benefits to donor milk for preterm babies. So, it was very reassuring for me to know that we had a supply of it available."
Both Vijandre and Dr. Wolfe are urging new moms with extra supply of breast milk to donate to the Provincial Milk Bank.
"Please donate," says Viandre. "There are a lot of babies who can benefit from your donation."
"When the provincial supply is more plentiful, and with direction from the BC Women's Hospital milk bank, we will be able to look at once again offering donor milk to our healthy term babies who require medical supplementation. For now we ensure that the premature babies are the first to get access to this milk."