A beer shared with family, a handprint, a small piece of pizza, a bowl of Jell-O.
Sometimes the modest pleasures of everyday life become etched in memory when shared with a critically ill or dying loved one.
For health care workers at St. Paul's Hospital, the patients they treat, and the patients' families, these small comforts have been offered as part of the Wishing Well project, a staff-led program that fulfills small wishes to patients nearing the end of their lives.
Adopted by hospitals in the U.S. and Canada under the Three Wishes Project name, it was adapted for St. Paul's Intensive Care Unit (ICU), Cardiac Surgery ICU (CSICU) and Cardiac ICU in June thanks to the efforts of Wynne Chiu, Clinical Nurse Specialist, Heart Failure and Transplantation and Vininder Bains, Clinical Nurse Specialist in Critical Care.
Allana Leblanc, a Clinical Nurse Specialist in Vancouver General Hospital's ICU, was key in setting up the Wishing Well at Providence. She was the first in BC to work on such a project.
Dignifying illness and celebrating the patient
Since the Providence launch in June, nursing and support staff have helped patients and families mark their end-of-life journeys with small, memorable bedside rituals and tributes.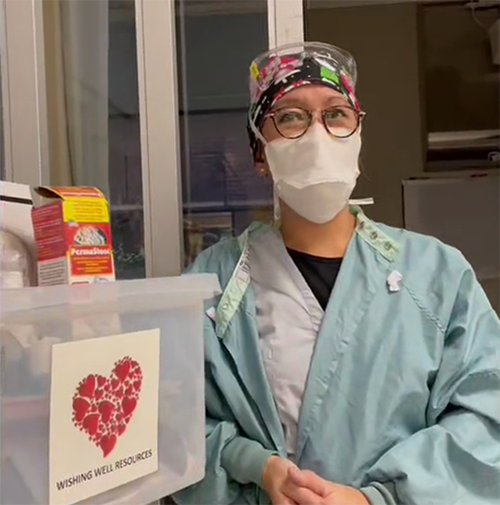 "The goal is to dignify the illness process, and focus on celebrating the person," says Hecel Peakman, Clinical Nurse Leader in CSICU at St. Paul's Hospital.
The experience reduces anxiety and build morale among nursing staff as well as patients, according to research.
A study on the "3 Wishes Project" released in Palliative Medicine journal in 2020 notes that in the care of the critically ill, a reliance on life support technology often inhibits personal connections that add meaning to their work.
Project helps caregivers too
The consistent exposure to grief makes clinicians vulnerable to burnout and vicarious trauma, the study states.
"This project helps the staff as much as the patients. With so many deaths, including those from COVID, staff were feeling so much grief," says Chiu.
St. Paul's Foundation support
Funded by donors of its Lights of Hope fundraising program donors, St. Paul's Foundation provided a grant of $3000 for the program.
So far, patients' and families' wishes have reflected poignant life values while the experience granting wishes has given nurses an extra sense of purpose in their work.
Nursing staff have fulfilled wishes for a photo of a son at a patient's bedside, music by a favourite artist, and allowed one out-of-town family to be present by singing songs to their loved one via Zoom. Families are also supported with their special requests, such as a lock of hair, a handprint, and a print out of their loved one's heart rhythm.
Favourite beer, favourite pizza
Chiu recalls a heartwarming experience with a family of a man who asked for a simple beer. The collective experience of a modest toast over a glass of Asahi beer at his bedside seemed to transform into a loving tribute.
"The family toasted the patient with the beer. That changed the whole tone in the room. It became a relaxed, joyful send-off."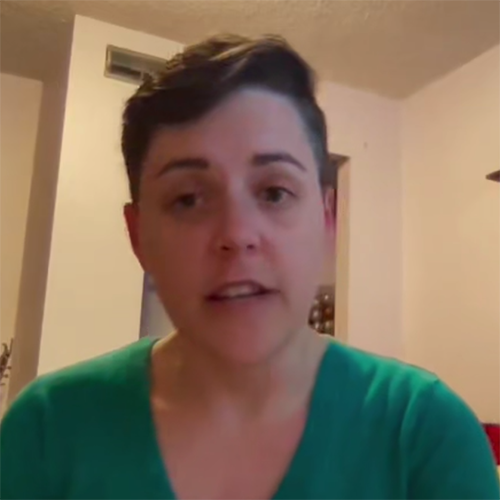 One alert patient who had a tracheostomy tube, hadn't eaten for several weeks, and missed the taste of his favourite food, a mushroom pizza. Peakman recalls how one of her nurses, along with the patient's family member, made this wish come true by placing a small amount on his tongue to give him the taste he savoured.
Peakman says that the concept of the Wishing Well seems to ease the heavy atmosphere around end-of-life conversations.
Easing end-of-life conversations
"Having difficult conversations about next steps in a patient's care can be difficult," Peakman says. Burdened by the stress of the impending loss of a loved one, "families ask, 'What do we do next? What's the next step?'"
She adds: "The longer we've been incorporating the Wishing Well, the easier the conversation, because we have made connections and built rapport with families."
The process offers solace and closure for participating nurses and support staff, adds Peakman.
When one patient's family asked for a mould of their loved one's fist, the CSICU nurses and support team found the right materials. After several failed attempts, they finally created a perfect sculptural mould of the patient's hand.
Peakman speaks highly of the team's resilience and dedication to honour this family's request.
"The nurses amaze me every day with their commitment, dedication and compassion to delivering exceptional care with the Wishing Well Project. The project is one of many things that highlight the extraordinary work done by the critical care teams to support patients and families during their most vulnerable moments."
If you would like to donate new items such as small make-up, manicure and/or spa kits, art supplies to create family mementos, or would like to find out more about Wishing Well or other ways to support it, please email: vbains@providencehealth.bc.ca