Talking about pain doesn't have to hurt. In fact, it's something even kids can do.
St. Paul's Hospital physiotherapist Keri Thibodeau embraces talking about pain and she hopes that her new kid's book, Helen Hurts, can help start important conversations in a fun and accessible way.
Written under her maiden name, Keri co-created the book with her mother Denise Fuchko.
The story follows Helen, a child who needs an operation. Despite hugs and kisses from her parents, and medicine from doctors and nurses, Helen still hurts. The story, complete with lush paintings, explores kid-friendly ways for Helen to deal with, and eventually, overcome her pain.
A piece of the inspiration behind Helen Hurts came from Keri's time working at St. Paul's, learning from adults living with complex pain.
"Over the years a lot of the patients expressed to me they wish they had learned more about pain when they were younger," she says.
A mother-daughter collaboration
The story behind Helen Hurts begins with a 2019 road trip with Keri and her mother Denise, a painter and semi-retired education teacher.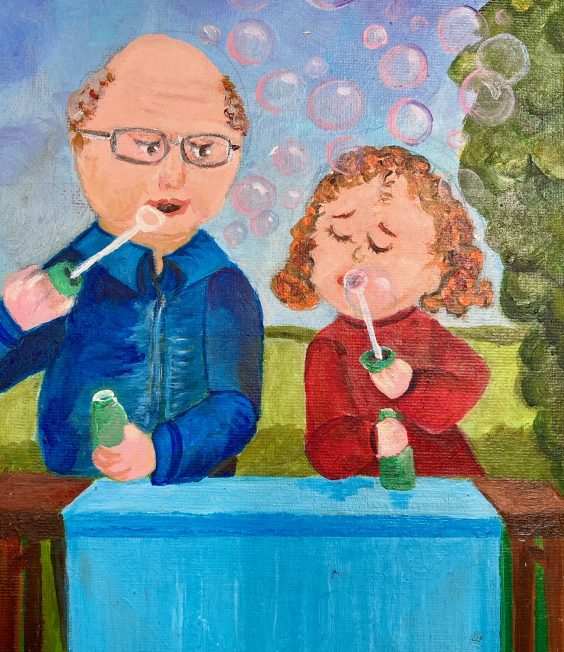 Denise turned to her daughter for inspiration for her next project and Keri suggested something close to her heart: a kid's book that could help children understand pain better and how to manage it.
After weeks of email exchanges, they were happy with their story, and were sure it would be easy and fun for kids to read.
Keri and Denise also collaborated with families with young children with chronic pain.
"The families wanted a book to read to their kids that would allow them to know there are others out there working on managing their pain in a variety of ways," explains Keri. "We also wanted to write this book for young children dealing with pain as well as help children learn these strategies before they had a need for them."
Managing pain
Although Helen Hurts is kid-friendly with accurate and digestible information, there are pain management strategies that will work for children and adults alike.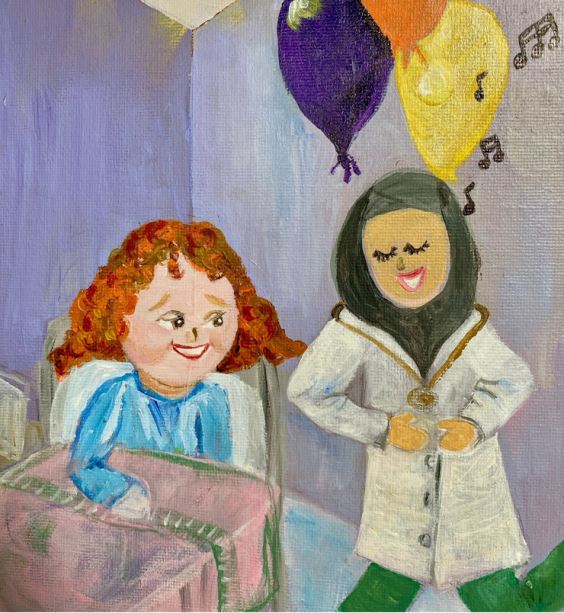 "Pain is universal and unavoidable and everyone at some point in their life is going to experience a bruise, scrape, headache or possibly surgery," says Keri. "We know that to effectively manage pain, we need to look beyond just medications and treat the whole person."
The book shares strategies that address not only the physical, but also the cognitive and emotional aspects of pain. Outside of the book, Keri notes that regardless of age, pain management should incorporate the various biological, psychological and social factors that effect pain.
Keeping the conversation going
The reception to Helen Hurts has been positive, including in the classroom. One teacher told Keri of a child who said the book with calming them and that it could help them fall asleep.
"It would be amazing if pain was something we talked about and prepared our kids for, just like saving money and dealing with bullies at school," says Keri, "and then perhaps we can prevent some unnecessary suffering."