St. Paul's Hospital, the provincial heart centre, performed 22 transplants in 2021 thanks to the generosity of people who signed up at some point in their lives to be organ donors.
It also performed 154 kidney transplants in the past 12 months, a total that includes kidneys from both deceased and living donors.
"That's 154 lives changed due to kidney organ donation," says Wayne Fritz, Patient Care Manager for the Renal Program at St. Paul's. "The recipients and their families' lives would be very different without the generosity of donors."
In recent years, those heart and kidney donations have saved the lives of people like heart transplant recipient Jason Gray-Stanford and kidney transplant recipient Brian Spence.
On Green Shirt Day today, St. Paul's is particularly thankful for those who registered as transplant donors.
The day is rooted in a terrible tragedy.
On April 6, 2018, 14 people died and 15 more were injured when a semi-trailer collided with the Humboldt Broncos hockey team bus in Saskatchewan.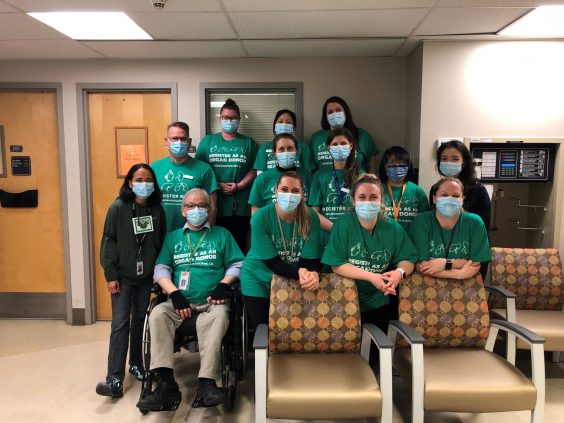 Then, on April 7, the death toll rose as another one of the team members, Logan Boulet, died. He was just 21 years old.
Boulet had previously registered as an organ donor, a decision his parents respected and honoured. As a result of Logan's generosity, the lives of six people were saved, and so began what is now known as the "Logan Boulet Effect".
The Logan Boulet Effect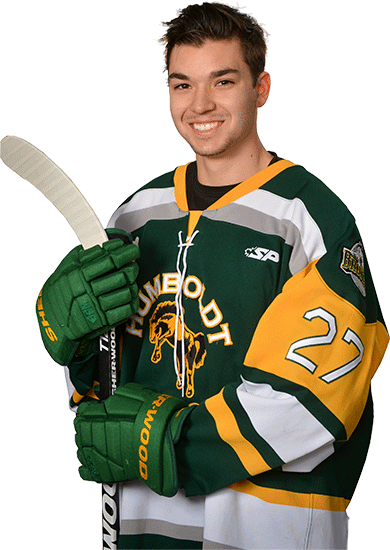 Following news of Logan's donation, nearly 150,000 Canadians followed his lead and registered to become organ donors in the weeks that followed the accident. This was the largest number of Canadians to register as a result of a singular event.
To help carry on his legacy, as well as continue to honour and remember the victims and families affected by that tragic April day, Green Shirt Day launched in 2019.
Green Shirt Day
On April 7, everyone is encouraged to wear a green in order to start a conversation and spread awareness of the impact registering people's wish to become an organ donor can have. It's also a reminder to tell one's family about those wishes.
Some quick facts about organ donation
To register, click here: BC Transplant.