George Stubos suffered lung and respiratory issues from adolescence. But it wasn't until 2010 that the Vancouver-born son of Greek immigrants was finally diagnosed with a rare genetic variant leading to Cystic Fibrosis (CF).
Last October, when he heard about Trikafta, a CF medication that was showing promise in trials for patients with the most common mutation, he sought out the drug, even though he had a different mutation, explaining, "I decided to be my own guinea pig."
Imagine his surprise when, three days after his first dose, he stopped coughing. "It just stopped. No coughing, no mucus. I still have the disease but I don't have the symptoms anymore. One day you're sick, and the next day you're not."
In another stroke of good fortune, he qualified to join the drug trials surrounding Trikafta for rare genetic variants, undertaken by his own specialist, Dr. Bradley Quon of St. Paul's Hospital, as part of the Cystic Fibrosis Canada Accelerating Clinical Trials (CF CanACT) network.
Accelerating research and results
CanACT was created in 2018 with the intention of increasing patient recruitment in CF clinical trials through education and engagement, leading to faster starts, faster enrollments and faster access to drugs.
The initial network comprised of six experienced health care sites, including St. Paul's Hospital, and collectively represented 37% of all Canadian CF patients. The network added four new participating sites in 2020, making clinical trials available coast to coast and representing over 60% of the Canadian CF population.
A key goal of CF CanACT is to ensure that patients are engaged in all aspects of clinical trials, including prioritization and selection of studies that are important to them, shaping the design of trials, and as participants.
According to Dr. Quon, who is Medical Director of CF CanACT, network sites were involved in the pivotal clinical trials that led to the recent Health Canada approval of Trikafta.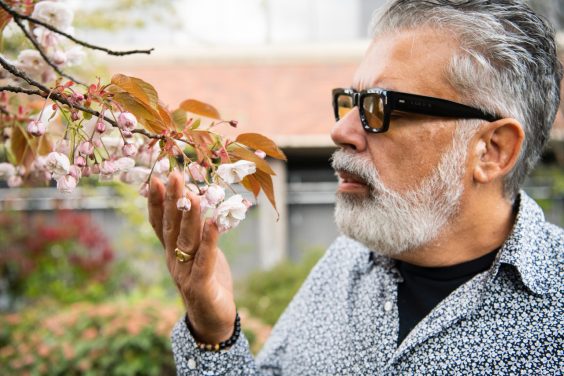 "Breakthrough" drug drastically reduces symptoms in patients living with CF
"Through involvement in these studies we've been able to get patients on the drug much faster," says Dr. Quon. "At St. Paul's Hospital alone, we've been able to get 25 patients on the drug through these trials, which represents about 10% of our CF clinic. Most patients describe Trikafta as a miracle drug as it's the best they've felt in years, and many are now planning for the future. There's been a marked reduction in hospitalizations and lung transplants."
The emergence of Trikafta is particularly transformative because if it's started early enough in life, it can potentially prevent the lung and pancreatic damage caused by CF from ever happening.
"It's not a cure, but it treats the underlying protein defect responsible for CF," says Dr. Quon. "It's truly a breakthrough drug."
Trikafta has now been approved by Health Canada for all CF patients six years and older with a single copy of the F508del mutation, which represents about 90% of the Canadian CF population. CF CanACT sites are also working together to study the long-term impact of Trikafta on quality of life, work productivity and physical activity for Canadians living with CF.
The importance of prevention and early detection
The goal of prevention is a driving force in Dr. Quon's CF research. While lung function of less than 90 per cent of normal has been the threshold for patients to gain treatment funding, researchers have determined CF is active long before that point is reached. A variety of new, more sensitive, diagnostic tests such as MRI can now detect the disease earlier, enabling patients to start treatment sooner.
And while CF researchers all over the globe are still working to find a cure for the disease, Trikafta, in the meantime, is providing some much needed hope to patients at St. Paul's Hospital, like George Stubos.
"Just in time in my lifetime, there's an effective treatment for CF – how does such a random thing happen?"
Help secure the future of lung disease research
St. Paul's Foundation is working to establish a Professorship in Cystic Fibrosis that will help BC keep outstanding research and clinical care programs that yield direct benefits for British Columbians.
Your generosity will ensure British Columbians with CF continue to benefit from the outstanding research conducted by Dr. Bradly Quon and his team at St. Paul's Hospital. Please consider making a donation to support this important work.