Residents and families are looking forward to watching Providence Living Place, Together by the Sea rise on the former 14-acre site of St. Joseph's Hospital, in Comox – a new and different kind of long-term care.
On June 13, a ceremonial swinging of hammers marked the official start of construction on the $52.6 million project. It will feature 156 beds in a modern facility modelled on the concept of a dementia village. Providence Living Place, Together by the Sea will replace The Views, the obsolete long-term care facility that currently sits on the site.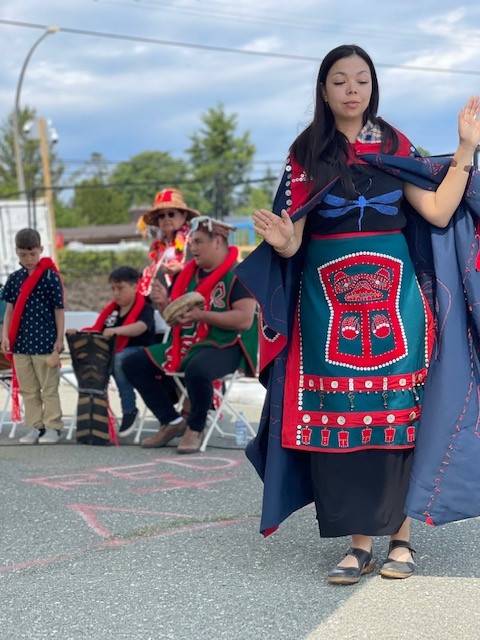 Residents are counting the days until they can move in.
"Our loved ones watch the construction site daily, and all progress is met with excited chatter," says Lynn Madill, whose mother, Eva, has lived at The Views for four years, and currently shares her room with three others. "Everyone is looking forward to moving into their new home. I know I speak for all residents and families when I say we're all thrilled to see construction starting on this project."
Founded as a non-profit in 2017 by Providence Health Care, Providence Living will finance, construct, own and operate the new long-term care home, with contributions totalling $54 million from the Province through Island Health. With a mandate to re-envision long-term care, Providence Living's first project is in Comox, but others will follow in Vancouver and, eventually, beyond.
"A new vision for long-term care"
"Our construction start today represents a new vision for long-term care in BC and will advance the provincial direction for long-term care improvements," says Candace Chartier, president and CEO, Providence Living. "We are grateful to the support of our partners, including St. Paul's Hospital Foundation and Comox Valley Healthcare Foundation, which will enable Providence Living to create environments that help seniors continue to live meaningful lives even when they become too frail to live independently."
Self-contained households and intergenerational connections
Providence Living Place, Together by the Sea's innovative physical design around a secure, one-acre courtyard will offer a new model of long-term care based on the de Hogeweyk dementia village in the Netherlands.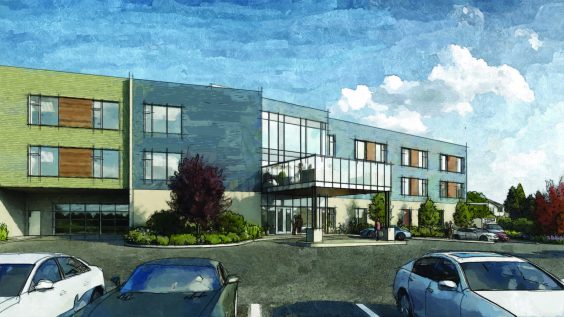 When complete in 2024, it will consist of small, self-contained households of 12 private rooms each with its own bathroom. Care staff will be common to each household, fostering interpersonal connection between residents and caregivers.
Intergenerational connections will happen on-site as well, thanks to a $1.2 million provincial grant from ChildCareBC's New Spaces Fund. Operated by the Comox Valley Children's Day Care Society, "Joyful Journeys" will provide care for 32 children whose parents work at the new facility as well as those from the wider community.
Letting people live their fullest lives
Calling Providence Living Place, Together by the Sea "a new benchmark" for how to provide care, BC's Minister of Health, Adrian Dix, says the new build and model of care will show that there is a better way to provide long-term care.
"This project is about allowing all people to live their lives to the fullest extent of their capabilities," he says. "We can do better, together, and that's what we're doing here."