A hand-crafted quilt is often associated with comfort, care and connection. There's nothing like snuggling under one to relax, rejuvenate or even heal.
In the spirit of the quilt's soothing qualities, a Vancouver group has teamed up with an Alberta charity to sew, donate and deliver 70 quilts to Providence Health Care's Mental Health program.
Seventeen large blue bags full of the quilts from the Vancouver Quilters' Guild arrived at St. Paul's Hospital this week, each one unique.
"There are so many things we could use to create comfort in these times," says Brenda Vaughan, patient care manager with the Mental Health program. "These quilts are such a lovely, thoughtful gift and I think they will be really well received by our patients."
The quilts were donated through Blankets of Love, a volunteer-run foundation created in 1996 by Edmonton resident Sheila Ethier. It provides hand-made quilts to people in hospital for mental illness. She founded the national organization to cope with her own struggles with mental illness, including depression and PTSD.
The quilts are handmade by community groups across the country, then donated to hospitals like St. Paul's that provide mental-health services.
Why quilts?
Years ago, after Ethier was discharged from hospital for treatment, she came across a quilt her grandmother had made. "A peaceful, loving feeling came across me," she recalls.
"People living with mental-health challenges don't always feel loved. And people in hospital for mental-health treatment may have very few cards, visitors or flowers.
"But a quilt from someone, made in the community and offered to you, says, 'We know you are not well and here's a gift of love to help you get better.'"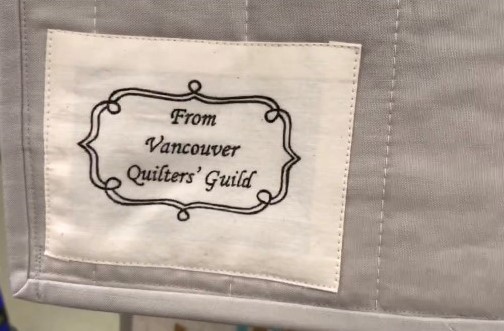 Vaughan says the quilts will provide comfort to patients and convey the message that they are valued. "People are admitted to our program at a very vulnerable point in their lives, and it can be scary and difficult."
The patients will keep the quilts after their discharge, giving them a sense of ownership and reminding them that someone created a special item just for them. Adds Vaughan: "We hope it will further establish their recovery and let them know they are supported."
The Vancouver quilters began working on the blankets for Providence since last September. Not even COVID-19 could dampen their determination to reach their goal of making 65 quilts, which then turned into 70.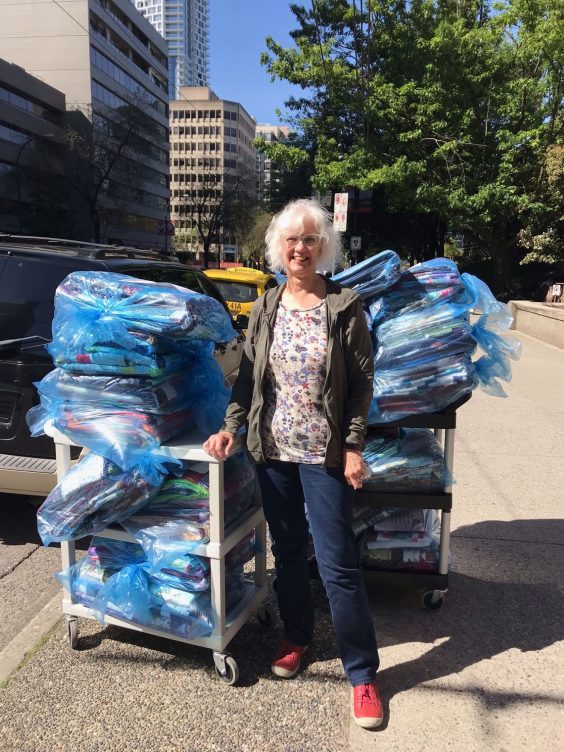 Sherri Dennison, a member of the Vancouver Quilters' Guild, was the impetus for the donation of quilts. She began the daunting task of sourcing fabric donations and then organizing the guild members to undertake the many functions involved in quilt making and delivery, from designing and piecing to binding to labelling the blankets.
Nancy Barr, a guild member who presented the quilts to Vaughan at St. Paul's this week, says the guild immediately backed the project. "Once we said where the quilts were going to, everybody came on board. There was a great enthusiasm to work for this cause."
Ethier is hoping quilters will be able to make more quilts for Providence's mental-health program.
If you wish to donate to make that happen, contact info@blanketsoflove.ca or click here.