April 7, 2022 was probably the worst day of Cliff Shim's life.
It may also have been his luckiest.
Shim, 44, is here to tell the story of how he went running with his dog in downtown Vancouver that night, around 10.30 pm when suddenly, his heart stopped. He collapsed, in cardiac arrest – technically dead.
But some fortuitous decisions he made that day, the help of a stranger who knew CPR, his proximity to St. Paul's, and the availability of a live-saving machine at the hospital played roles in saving his life.
Several months later, he is still absorbing it all.
"It's not lost on me how fortunate I am," says the husband, father of two and camera operator for a local TV station.
The chances of surviving a cardiac arrest outside of a hospital are low – only 14 per cent will survive.
Reflecting on his life-changing experience, Shim says the first piece of good fortune was his decision to run downtown that night rather than take his usual route closer to his Yaletown home.
When he collapsed near Dunsmuir and Smithe, he was just minutes away from St. Paul's, the provincial Heart Centre and the hospital that performs all adult BC heart transplants.
Mystery bystander performed CPR
When he collapsed, his beagle terrier, Bowser, got separated from him. The bystander, who to this day Shim does not know, found Shim, performed CPR and called 911. (Bowser would play a pivotal role in his story later.)
Paramedics rushed him to St. Paul's where he was placed in a medically induced coma for the next 11 days.
For that period, he was attached to an ECMO – a mechanical heart-lung machine that continuously pumps oxygenated blood throughout the body. It relieves the work of a patient's own heart and lungs so the organs can recover.
While Shim did have a heartbeat when he arrived at St. Paul's, he needed the ECMO for his lungs to oxygenate his blood, says his cardiovascular surgeon Dr. Kevin Lichtenstein. The arrest and other factors had caused them to stop working.
Shim counts himself lucky on that front, too. St. Paul's ECMO machines had been in greater use to treat seriously ill COVID-19 patients. What if they had been in use that night?
It was touch and go for a while. "While we waited for his lungs to recover on ECMO, we weren't sure if his brain suffered a serious injury from the cardiac arrest" says Dr. Lichtenstein.
No ID forced panicked wife to do detective work
Because Shim wasn't carrying identification that night, no one at ED knew his name or emergency contact information.
His wife Heidi was frantically calling his phone and getting no response. But – more luck – the dog's tag included Shim's contact details and Bowser's vet. Someone that night had contacted the vet. Staff used the tag information to call Heidi with the news it had her dog.
But there was no husband.
Heidi feared the worst. She knew someone at St. Paul's ED and called him, asking fearfully if her husband might be there.
He was, on ECMO, and in the induced coma while Dr. Lichtenstein and his team worked to find out why he had suffered the arrest.
After he emerged from the coma, he was told the probable cause of the arrest was Kawasaki Disease, a congenital heart problem that can lead to coronary artery disease.
"We still don't really know for sure," says Dr. Lichtenstein.
On April 28, Shim underwent a triple bypass for clogged arteries.
Meeting him four months later, it is hard to guess this ordeal is now part of his life story. He is fit and back to some exercising. The only visible hint is a scar peeking out of his shirt.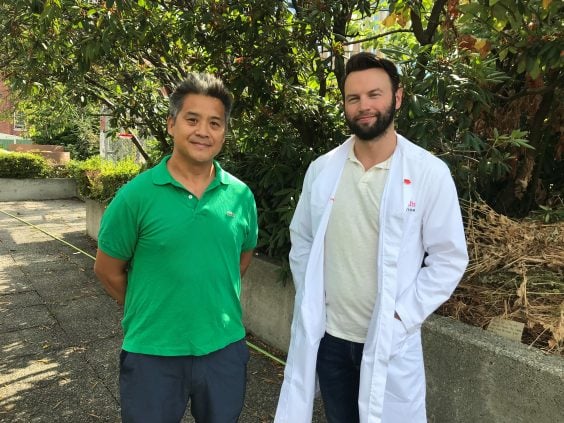 He is grateful he is for everyone who came to his aid. "All of the staff were wonderful and provided the care and comfort I needed. The best possible decisions were made that led me being alive today."
That included perfusionists to run the ECMO machine at his bedside 24/7, nursing staff providing constant monitoring, his ICU team and others to educate and support to Shim and his family, who spent agonizing days waiting for his outcome. Shim acknowledges the arrest was harder on them than on him – there was such uncertainty around his outcome.
Nurse practitioner/Cardiac Surgery, Tracy Gwozd, who oversaw elements of his care, says the team included a physio to help him move after his surgery and provide him with the recovery timeline. "That is unique in Cliff's case because (he was) very active, so he needed to learn that his body will need two to three months to fully heal."
Occupational therapy helped his functional and cognitive recovery, including brain fog and memory challenges common to post-cardiac arrest patients, explains Gwozd.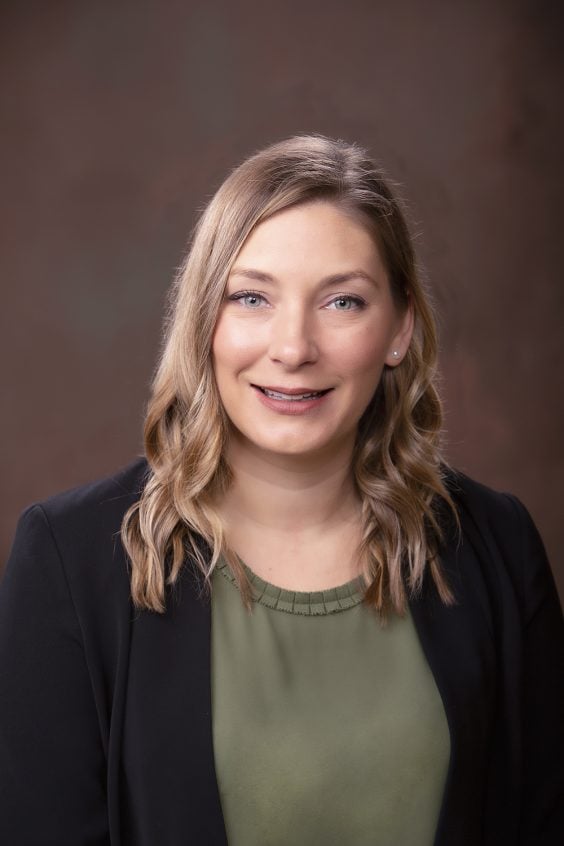 Learn CPR
Providence Health's Spiritual Care team helped him and his family process, "and potentially even grieve," the gravity of the event, she says.
Shim plans to return to work next month as he continues recuperating. He urges people to learn CPR and if they see someone who has collapsed, to act quickly.
In his case, every second helped.
***
Cliff Shim's life was likely saved by a bystander who knew CPR and started chest compressions. He urges everyone to learn it. View these videos to learn more about the technique.
From Heart & Stroke: https://www.youtube.com/watch?v=fNrYleMreUU
From the Canadian Red Cross: https://www.youtube.com/watch?v=9FefKQkMYJg (CPR) https://www.youtube.com/watch?v=2BlCvIu9bHg (CPR and AED)