Foundry is involved in a first-of-its-kind youth mental health project that will enhance Canada's overall understanding of youth mental health needs and advance new assessment and treatment approaches.
The Canadian Youth Mental Health Insight (CYMHI) Platform powered by RBC Future Launch, will use open data, machine learning and other methods to improve communication between youth and families, researchers, clinicians and other service providers with diverse mental health experiences and specializations.
$5 million in funding
A research team has been awarded a $5.13-million grant to create this platform to optimize mental health with and for youth across Canada.
Led by Dr. Sean Hill, Director of the Krembil Centre for Neuroinformatics, and Senior Scientist at the Centre for Addiction and Mental Health (CAMH), the team brings together academic institutions, community-based mental health services, hospitals, and youth and family advisories from Foundry, Youth Wellness Hubs Ontario, and other youth services.
"The CYMHI is a fantastic development to empower youth and youth-involved initiatives to take ownership in paving the way for future mental health service implementation," says Suchayte Bali, Youth Engagement Coordinator at Foundry, a BC network of centres that offer young people health and wellness resources, services and supports. Foundry is supported, in part, by Providence Health Care and St. Paul's Foundation.
"At a grassroots level, this can allow for many youth-led not-for-profit organizations to garner an understanding for which supports are needed in their communities, now backed by machine learning data from across Canada."
A leading cause of disability
Mental illness disproportionately affects young people between the ages of 15 and 29 worldwide. It accounts for approximately half of the overall burden of disease in this age group, making it the leading cause of disability in Canada.
Each year, one out of every four youth in Canada needs mental health services.
The Insight interactive web portal will enable knowledge sharing in creative new ways. One feature will be a personalized services tool to match youth based on their unique needs to available services in their area. It will include precision modelling to predict the future needs of individual youth and help them and their families make decisions about their care. And, it will also incorporate a national atlas of service demand and utilization – the largest of its kind ever built – to help decision-makers understand a community's youth mental health needs in order to better allocate resources.
'It is about bringing everyone together'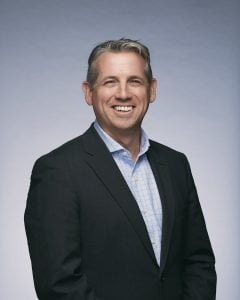 "Right now, nine out of 10 provinces are funding services with research components, British Columbia can't learn from New Brunswick, and Ontario is missing evidence from Saskatchewan and so on," says Foundry Executive Director and CYMHI leadership team member Steve Mathias. "It is about bringing everyone together to share and exchange what we are living, and learning."
This project was awarded funding through the 2021 open call for applications to the Brain Canada Youth Mental Health Platform, powered by RBC Future Launch, with generous support from Power Corporation of Canada.
Funding for the Brain Canada Youth Mental Health Platform has been made possible by the Canada Brain Research Fund (CBRF), an innovative arrangement between the Government of Canada (through Health Canada) and Brain Canada Foundation.
This article was adapted from a Brain Canada Foundation news release, which you can read here, and a CAMH news release, which you can read here.