Today, Providence Health Care's Crosstown Clinic opened the doors of its newly renovated, airy location at 77 East Hastings in Vancouver.
The new clinic, a short distance away from the original site, is specifically designed for the clients it treats.
Efficient, patient-friendly layout
"This new site is a long time coming for Crosstown," Sam Gill, Patient Care Manager for Crosstown, says. "Years of knowledge are incorporated into this space."
The airy, freshly renovated clinic is more efficiently laid out than the current site, with more room for clients as they arrive for their injectable Opioid Agonist Therapy (iOAT). There is more space outside the injection room and a separate kitchen for staff, which wasn't available at the old location.
The high ceilings give a feeling of roominess, while a special air filtration system keeps the clinic well ventilated.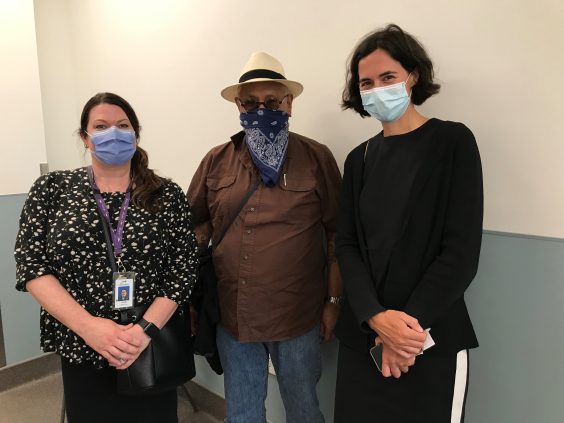 Transforming lives
Crosstown is a pioneer in harm-reduction services. It was the first full medical clinic in North America to provide medical-grade heroin (diacetylmorphine) to clients experiencing severe opioid-use disorder. It provides the legal analgesic hydromorphone as iOAT therapy as well. A team of physicians, nurses, social workers and counselors help clients achieve stability in their lives, seek employment and find suitable housing.
Gill says Crosstown has transformed lives. Many clients are now working, some of them fulltime. Others have reconnected with families and no longer engage in criminal activity. Research shows that there is reduced mortality among clients, about two to three more years per person starting injectable opioid agonist therapy (iOAT) at Crosstown compared to standard oral treatments like methadone.
Societal savings total approximately $140,000 per each person enrolled over their lifetime – mostly attributable to savings in property and violent crime.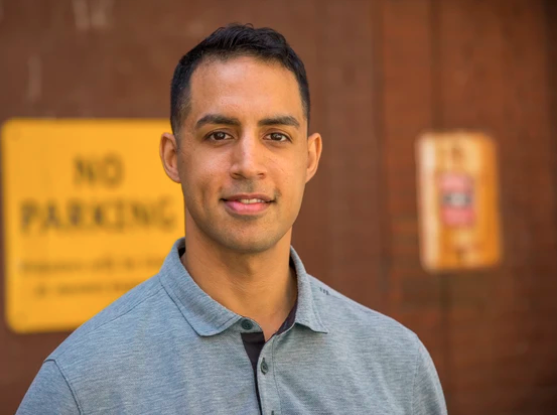 Gill tells the story of a person who, before coming for treatment, had the dubious distinction of being the clinic's most recidivist client. "He had been in an out of jail over 200 times before coming here. Since starting, he has not been back to jail."
Of the total clients, 114 clients self-inject diacetylmorphine, while another 12 receiving hydromorphone. Thirty-four others are on other non-injectable OAT such as fentanyl patches.
Other health organizations have copied the Crosstown model, a tribute to its effectiveness.
In the Vancouver Coastal Health Region, spaces have been set up to provide injectable hydromorphone since Crosstown started in 2010. The Downtown Community Health Centre on Powell Street opened in July 2018 and Portland Hotel Society has two clinics that provide oral hydromorphone tablets to clients. Fraser Health has also opened a hydromorphone and diacetylmorphine clinic in Surrey. The model has expanded across the country.