November is Diabetes Awareness Month. We look at how the Diabetes Health Centre at St. Paul's Hospital supports people living with Type 1 Diabetes maintain their eye health and prevent vision loss. This is an updated version of a story that originally ran on May 9, 2022; read the original here.
Type 1 Diabetes (T1D) is a life-threatening autoimmune condition where the body stops producing insulin—a hormone required to metabolize carbohydrates.
No longer a death sentence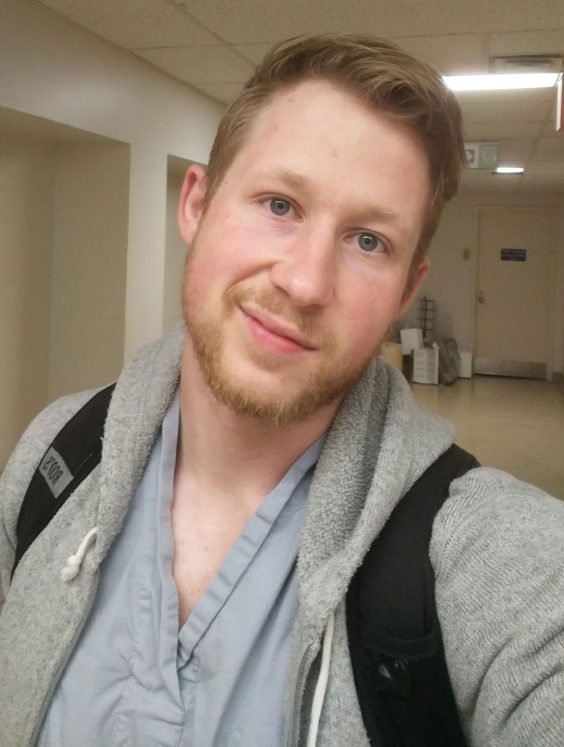 For people with T1D, "not having insulin in their body can quickly turn into a medical emergency where they become unwell in hours or days," shares Philip Powell, Registered Nurse and Diabetes Educator with the St. Paul's Hospital Diabetes Health Centre.
Historically, diagnosis of T1D was a death sentence, until 1921 when Sir Frederick Banting, Charles Best, James Collip and John Macleod discovered insulin, transforming treatment.
Now people manage the condition with multiple daily injections of insulin and consistent blood sugar checks.
Over 42 factors affect blood sugar
Patients check their blood sugar and calculate their insulin dose, taking into account carbohydrate amounts, activity, sleep, stress and more.
"People become skilled in determining their dose but it's impossible to be correct 100 per cent of the time," says Powell.
Those with T1D often have higher and more variable blood sugars compared to people without the disease. This increases their risk of Diabetic Retinopathy—a consequence of prolonged high blood sugar damaging blood vessels in the eyes causing them to swell, leak fluid or bleed, leading to vision changes and blindness—says Powell.
Diabetic Retinopathy, a leading cause of blindness
The Diabetes Health Centre helps patients learn about Diabetic Retinopathy, manage blood sugars and find an eye care professional. Staffed by nurses, dietitians and endocrinologists, it provides classes, individual appointments, support group recommendations and health assessments.
Larry Wulff, who has lived with T1D for 49 years, says that "by going to group meetings over the years, it has always helped with either support or advice."
Diabetic Retinopathy can be easy to miss, so it is important patients are assessed by an optometrist or ophthalmologist annually to catch damage early. Though the condition is difficult to reverse, preventative options are available.
"We want patients to feel supported and confident in managing their diabetes," says Powell.
"I am so thankful"
T1D management has improved significantly over the years. There are better insulins, continuous glucose monitors, insulin pumps that automatically adjust insulin delivery, and advancements in medications and technologies to treat Diabetic Retinopathy.
Wulff appreciates the eye care he's received, saying "through my specialists I am still able to see, they have kept me from losing my vision and I am so thankful for that."