Hemodialysis is a lifeline for patients living with kidney disease.
But while the process prolongs patients' lives, it's time-consuming. Patients can spend up to 16 hours a week on dialysis in hospitals or community clinics. This takes away from time spent with family and friends, and may impede a person's ability to work.
As of late 2022, eligible patients can now come to St. Paul's Hospital to learn to do hemodialysis from the comfort of home.
"With the new St. Paul's Hospital under construction, this is a great opportunity to bring home hemodialysis training to our current hospital," explains Dr. Abeed Jamal, medical director for Independent Dialysis Therapies at Providence Health Care.
"We're creating an Independent Therapies Unit, which includes home hemodialysis and peritoneal dialysis. This will give us a chance to test-drive how kidney care will be delivered in the new hospital."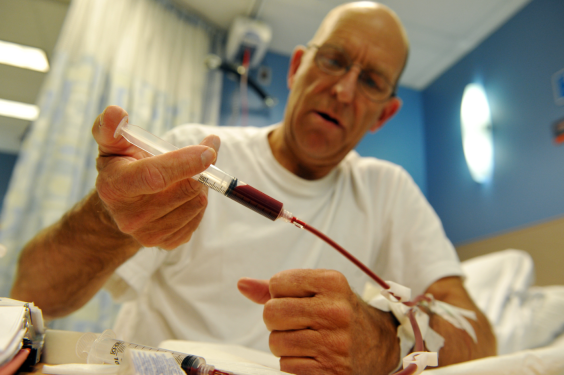 Kidney care is an example of an Integrated Patient Program at Providence, that will also be present at the new St. Paul's Hospital.
It involves organizing teams around patients with similar medical conditions and needs to ensure they receive the right care, at the right time. As the primary site of Providence's Renal Program, St. Paul's patients can access services ranging from prevention and early kidney care to transplant dialysis and end of life care access. They can also choose an independent therapy like home hemodialysis or peritoneal dialysis.
Option of home hemodialysis improves care and trust
Until now, those wanting home hemodialysis (HHD) had to transfer their care to a medical team based out of Vancouver General Hospital (VGH) and then train at either a community dialysis unit or at VGH – a barrier for some.
"Offering patients the option to do home hemodialysis at St. Paul's improves continuity of care, and builds on the trust the teams have developed with patients over the course of their kidney care journey," says Julie Lajeunesse, program director for Renal.
There are additional benefits: patients can access complementary services and the latest research in kidney disease on site. St. Paul's is affiliated with the UBC Division of Nephrology, and its specialists are renowned for their research into chronic kidney disease and kidney transplant outcomes.
"Our vision is to find ways to help people with kidney disease receive the care they need, and less time and energy trying to navigate a complex system," explains Dr. Jamal. "Creating an Independent Therapies Unit will allow us to keep improving our services so we can be ready to welcome patients at the new St. Paul's Hospital in 2027."
A collaborative planning process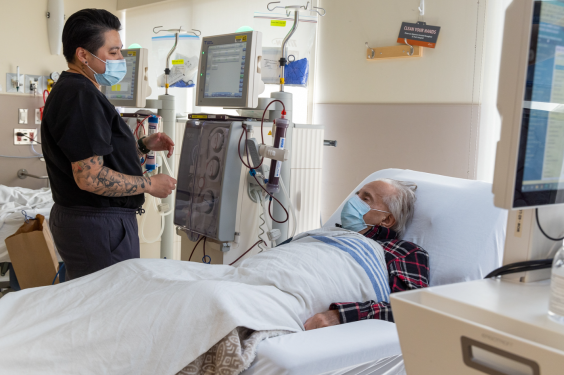 The team worked closely with their VGH partners during the process to draw upon their expertise, and to transition patients to St. Paul's if they choose to join the HHD program. The team also consulted with the current training staff as well as the allied and physician staff that are going to be forming the new team.
"We distributed a patient survey and had numerous communications with patients," notes Lajeunesse. "We received some feedback early that we were able to address during the planning and we plan to continue to provide opportunities for engagement and feedback as we move forward".
The renal team made small changes to the existing in-centre hemodialysis centre, repurposing space for dialysis chairs so patients can learn to perform independent dialysis and go home.
"The renal program is fortunate to have a dedicated space for Independent Therapies in the new hospital," says Lajeunesse. "If someone is interested in independent therapy, they can actually see someone training so they can begin to see how this looks as they're making their decision in how to receive dialysis. Their care team will also be there so they can talk to the people that would be looking after them in the next step of their journey."
Story by Justine Ma