COVID-19 infection is associated with a higher risk of developing diabetes, according to a new study published in JAMA Network Open. This risk is higher in men and much higher in people with severe disease, but was not present in vaccinated people.
"We were interested in looking at the long-term impact of COVID-19 infection on the development of diabetes," says Dr. Naveed Janjua, research scientist at the Centre for Health Evaluation and Outcome Sciences (CHÉOS) housed at Providence Health Care. He is lead author of the study.
Determining risk using the BC COVID-19 Cohort
The study used the BC COVID-19 Cohort, a surveillance platform that brought together data on COVID-19 to evaluate interventions and long-term outcomes. It was a collaboration between the Ministry of Health, the Provincial Health Services Authority, and the BC Centre for Disease Control.
A cohort of over 629,935 individuals was split into two groups, those who tested positive for COVID-19 and those who did not. The researchers followed them for a year, beginning thirty days after the initial test.
They found that those who were infected with COVID-19 had a 17 to 22 per cent higher risk of developing diabetes than those who were not. That risk was much higher in people who were severely sick, such as those who were hospitalized or admitted to the ICU.
Previous studies had come to similar conclusions, but this one included a much larger group of people who were more representative of the general population.
Sex and vaccination status impact risk levels
The study found that there was a difference in this association between sexes. COVID-19 infection was associated with a higher risk of diabetes in males, but in females, the results were not statistically significant. However, in people with severe disease, the risk was present for both – though it was still higher in males.
Studies have shown that the COVID-19 vaccine is effective in preventing severe disease. Although not directly assessed in this study, vaccination could reduce diabetes risk through prevention of infection and severe disease.
Impacts on individuals and health systems
This study highlights the importance of physicians being aware of this association and monitoring patients who had COVID-19 for diabetes. Physicians could advise these patients to reduce their risk of diabetes through physical activity and adjustments to their diet.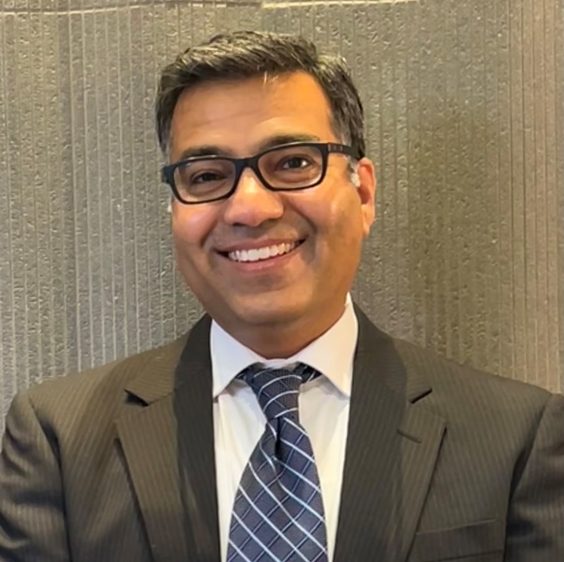 Dr. Janjua also emphasizes the potential implications this has for the health care system.
"When you look at the overall population, the increase in risk is not that large, it's a seventeen per cent increased risk. But, given the large number of people who had a COVID-19 infection, that is where it crosses into a larger burden." says Dr. Janjua. This increase in the risk of developing diabetes could lead to many new diabetes patients, potentially raising pressure on the health care system.
Much is still unknown about the association between COVID-19 infection and diabetes, such as how exactly the virus could be causing this, or if the newly developed condition is permanent. More research is needed, both into this and into the other long-term effects of COVID-19. This study adds to the growing body of evidence about long COVID as researchers work to understand its impact.
"This highlights that the COVID-19 infection, even after the acute stage, is associated with health outcomes that have a huge impact on individual's health and well-being, as well as an impact on the health care system," says Dr. Janjua.
Story by Grace Jenkins, Providence Research