The BC government is bringing together health partners, including those under the Providence Health Care umbrella, to accelerate the elimination of the hepatitis C virus and better support people living with the disease.
On the heels of World Hepatitis Day, the government announced it is bringing together the BC Centre for Disease Control (BCCDC), the BC Centre for Excellence in HIV/AIDS at St. Paul's Hospital (BC-CfE) and the BC Hepatitis Network (BCHN) to work on a made-in-BC HCV-treatment as a prevention strategy and a hepatitis-elimination roadmap.
HCV is a highly transmittable infection that can cause serious health complications. Fatality rates related to it are higher than other communicable diseases, including AIDS and tuberculosis. The virus a significant public-health issue.
Helping those at risk get early access to treatment and prevention
About 16,000 people live with chronic HCV infection in BC.
"Hepatitis C is a curable disease with highly effective drug treatments available for free through BC Pharmacare," says Adrian Dix, Minister of Health. "By strengthening the engagement with community-based organizations and research scientists, we can help patients and at-risk individuals gain early access to the treatment, education and prevention they need to keep them and their communities safe."
The BC-CfE is an internationally recognized leader in the fight against HIV/AIDS. It pioneered the Treatment as Prevention (TasP) strategy for HIV in 2006 and was able to demonstrate that early access to HIV testing and antiretroviral treatment could improve the quality of life of patients and reduce progression to AIDS and AIDS-related deaths, as well as bring new HIV infections in B.C. to the lowest level since the peak of the epidemic in the early 1990s.
The fully implemented TasP strategy can prevent avoidable disease, premature death and transmission, and save a significant amount of health-care costs.
As such, the provincial government supports the collaboration of BCCDC and BC-CfE to accelerate the rollout of the HCV-TasP so the spread of the viral infection in BC can be more effectively monitored. By sharing key data, BCCDC and BC-CfE can connect more people with HCV to lifesaving testing, treatment, care and support services in a timely manner.
Applying Treatment as Prevention to Hep C
"We have seen the dramatic success of Treatment as Prevention in transforming the epidemic of HIV in B.C., and by applying the same strategies to hepatitis C, together with this data-sharing agreement with the BCCDC, we can meet B.C.'s HCV-elimination targets by 2030," says Dr. Julio Montaner, executive director and physician in chief, BC-CfE.
The Province is also providing one-time funding of $105,000 to BCHN to co-lead with BCCDC in the development of a viral hepatitis elimination roadmap. The BC-CfE is also supporting it.
Eliminating HCV by 2030
The roadmap will define short-term targets for screening, treatment, engagement in care, and community-based prevention and education.
This is aligned with BC's goal of eliminating HCV by 2030.
In 2018, the Province made the highly effective direct-acting antiviral treatment fully subsidized for anyone living with chronic hepatitis C under the BC PharmaCare program, regardless of disease severity.
That same year, to reduce the spread of the disease by identifying those who did not know they were infected, approximately 270,000 people in BC were tested for hepatitis C, which was more than double the number of 132,000 in 2011.
In 2019, BC invested $4 million to support the BC-CfE for research and strategies to expand access to life-saving hepatitis C treatment.
Data sharing will make it easier to treat those at higher risk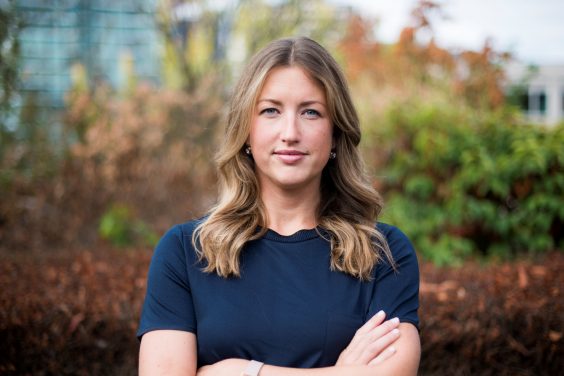 "Our success in eliminating hepatitis in B.C. hinges on reducing barriers to testing, addressing the stigma facing people diagnosed with hepatitis and making treatment more widely accessible," says Kate Salters, research scientist at the BCCfE. "Through our data-sharing agreement and partnership with BCCDC, we will be able to learn how to more effectively reach those most at risk of hepatitis with the treatment and care they need."
Read the full news release on which this story is based here.