Imagine you get a prescription for a new medication. You take it exactly as directed. You are quickly engulfed in a rapidly-escalating health emergency. Severe adverse drug reactions (ADRs) happen to more than 200,000 Canadians each year. A small team at St. Paul's Hospital is leading a mission to help people cope with the devastating damage ADRs can leave behind and to identify those most at risk.
While still in her 20s, Dr. Shazhan Amed was diagnosed with a rare autoimmune disorder that causes excessive bruising and bleeding. In 2019, to ease the complications of her condition, Dr. Amed had her spleen removed. That's when everything went sideways.
"After the operation, I ran a high fever and was put on antibiotics," she says.
As a pediatric endocrinologist and an investigator with BC Children's Hospital Research Institute, Dr. Amed was no stranger to prescription medicines and their potential side effects. Still, she was caught off guard when she developed an aggressive rash that quickly began to blister the skin all over her body, even in her eyes.
Dr. Amed was having a toxic reaction to the new antibiotic. "Within two days, I was admitted to the Vancouver General Hospital Burn Unit. I was there for a full month, in excruciating pain." She lost both her corneas and suffered extensive damage across much of her body that still affects her today.
"I know how fortunate I am," she says, her voice filled with gratitude. "My skin grew back and my vision returned. And with the help of my family, my community, and the MedSafe Clinic at St. Paul's Hospital, I found my way back to my life."
No ordinary allergy. No ordinary clinic.
Chances are, you don't think twice when you fill a prescription or take an over-the-counter pain reliever. After all, most drugs are safe and effective. But, for some of us, taking a new medication can cause severe, often lethal, complications.
ADRs from medications taken as directed are the fourth leading cause of death in Canada. Like Dr. Amed, most people don't know they're at risk until they're in crisis. With the clock ticking, doctors must scramble to identify the root cause of the reaction and to stop the patient's cascading symptoms.
The MedSafe Clinic is the first of its kind in Canada specifically caring for people who've survived severe skin-related ADRs. They're offering patients a unique model of care that provides access to an interdisciplinary team of specialists from allergy, immunology, dermatology, and clinical pharmacology.
Dr. Raymond Mak launched the clinic in partnership with the Department of Dermatology at St. Paul's.
As an allergist with a special interest in drug allergies, Dr. Mak saw many patients coping with the disabling after-effects of a severe ADR. He explains that surviving such an ADR is typically just the beginning of a lifelong process of recovery. People are often left with catastrophic damage to their organs and their body's mucous membranes including eyes, mouth, lungs, and genitals.
Patients come to us with permanent skin, hair, and organ damage, with blindness, memory and brain impairment, loss of their sexual health, and very often with mental health issues and PTSD.

– Dr. Raymond Mak
In addition to providing comprehensive post-crisis care in the clinic – often on their own time – the team shares an overarching goal to research and develop testing protocols to identify people at risk of ADRs.
According to Dr. Mak, if Dr. Amed had been tested, "she would not have been given that prescription. And her frightening ordeal would never have happened."
Dr. Sheila Au, former division head of Dermatology at St. Paul's, is another key member of the MedSafe team. She shares Dr. Mak's drive and compassion.
"Our goal is to prevent ADRs and eliminate the terrifying fear and trauma that come with them," she says. "When our team found compelling evidence that severe skin-related reactions could be prevented with testing, we moved quickly to put those findings into practice." The clinic now provides a variety of tests, including genetic testing, to patients and their families to identify the drugs most likely to cause dire reactions.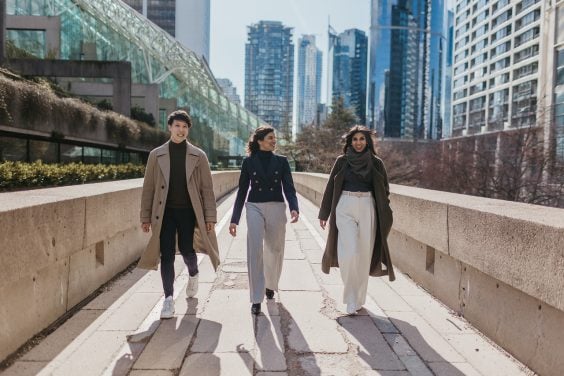 This points to another unique aspect of MedSafe's holistic, patient-centric approach: inter-hospital collaboration. The MedSafe team works closely with BC Children's Hospital to provide the highly-specialized genetic tests needed to assess severe skin reactions. Dr. Mak singles out Dr. Bruce Carleton as a "truly vital bridge" between research and patient care.
Province-wide peace of mind with the MedSafe Clinic
In the same way that blue eyes or an increased risk of heart disease can run in families, so can the risk of a severe ADR. Prevention can be almost guaranteed with widespread testing.
That core belief underpins MedSafe's ambitious vision to expand the scope of their work. "We know that testing is effective. We want to create a province-wide infrastructure so all British Columbians have access to critical drug allergy tests," says Dr. Au.
It's remarkable that this grassroots project, started a scant two years ago by a group of physicians working mostly on their own time, is already scaling up. But this is Providence Health Care: innovation and compassion are the double helix of our DNA.
Story by Kris Wallace and Michelle Hopkins and originally published in Promise Magazine.