Researchers at the UBC Faculty of Medicine are leading the Vancouver site for an international study of Alzheimer's disease in people of Asian ancestry, a population that has been vastly underrepresented in Alzheimer's research to-date.
The project, which recently received a $40.6 million grant from the U.S.-based National Institute on Aging (NIA), part of the National Institutes of Health (NIH), is a collaboration between 16 academic medical centres across the United States and Canada. Together they have established the Asian Cohort for Alzheimer's Disease (ACAD) – the first major Alzheimer's disease genetics cohort for Asian Americans and Asian Canadians.
People of Asian ancestry underrepresented in research
People of Asian ancestry have been underrepresented in previous national datasets and clinical trials for Alzheimer's disease, making up less than 3 per cent, and as low as 0.5 per cent, of participants. The ACAD team aims to address this by building a robust sample size of Asian American and Asian Canadians for Alzheimer's research. The research team is currently recruiting adults aged 60 and older, with or without cognitive issues, from Chinese, Korean, and Vietnamese ancestry.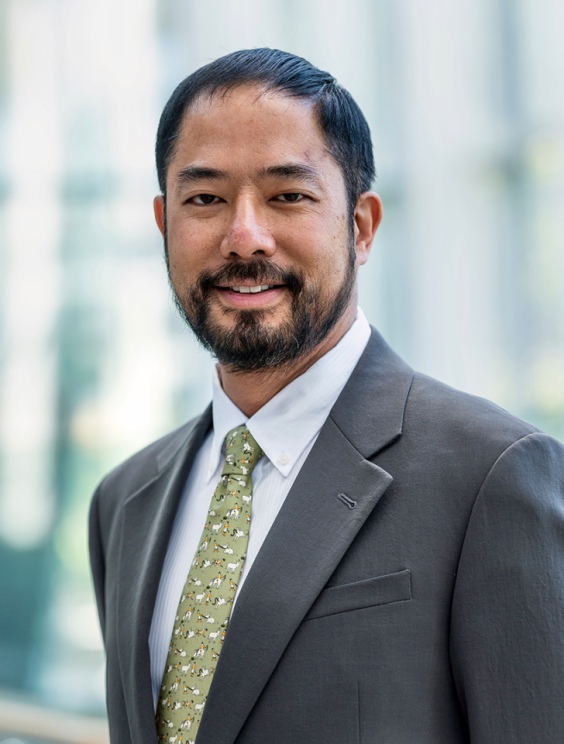 "In the world of medical research, Asians are generally underrepresented in many research cohorts, leading to significant knowledge gaps when providing health care to this population," says Dr. Robin Hsiung, staff neurologist at St. Paul's Hospital, associate professor at the UBC Faculty of Medicine, and research lead for ACAD's Vancouver site. "In this study, we aim to examine the differences and similarities in genetic and environmental risk factors for Alzheimer's disease between Asian immigrants and other North Americans of European ancestry."
Dr. Hsiung, who is also a neurologist and researcher at the Djavad Mowafaghian Centre for Brain Health, is overseeing participant recruitment and assessment for the Vancouver site based out of the UBC Hospital Clinic for Alzheimer Disease and Related Disorders. Following a pre-screening call to determine eligibility, participants will be asked to complete a lifestyle and demographic questionnaire, undergo a cognitive assessment, and provide a saliva and/or optional blood sample.
Findings will lead to improved care and treatment
The researchers are analyzing the genetic data to identify risk factors for Alzheimer's disease in the Asian American and Asian Canadian population. Based on the analysis, their goal is to develop blood biomarker benchmarks and a polygenic risk score model to measure the risk for Alzheimer's disease specifically among people of Asian ancestry. They will also examine non-genetic biomarkers, in combination with lifestyle and clinical information, to look for clues to other contributing factors to Alzheimer's disease.
"Given the large Asian population in Vancouver, we expect to contribute significantly to this endeavour," notes Dr. Hsiung, who is serving as the co-lead in the genetic epidemiology project, and is also advising on the clinical/diagnostic and biomarker projects. "The findings will increase our understanding of Alzheimer's disease and lead to improved care and treatment."
The ACAD team includes international leaders in Alzheimer's disease, genetics and epidemiology, and experts who have devoted their careers to studying the health of Asians in the U.S. and Canada, as well as community partners and early-career scientists invested in contributing to health equity research. UBC, along with the University of Toronto, are the Canadian institutions participating in this study.
To learn more about this study and how to get involved, visit acadstudy.org.
Read the original unabridged version of this story on the UBC Faculty of Medicine website.