Barbara Deglau has always enjoyed skiing, snowshoeing and cycling, but when symptoms of lung disease started creeping up on her, exercise became challenging.
"You start having problems with hills, problems with steps, problems with really any type of exertion," said Deglau, who was eventually diagnosed with pulmonary fibrosis.
Following her diagnosis, she participated in a study led by Dr. Jordan Guenette, a clinical exercise physiologist and a researcher at the Centre for Heart Lung Innovation at St. Paul's Hospital, and PhD student Michele Schaeffer. Their research looked at whether high levels of oxygen would reduce breathing discomfort for individuals with chronic lung disease during exercise. The study was made possible in part by a BC Lung Foundation research grant.
"We put her through a full battery of breathing tests. We got her on the bike and made her exercise for as long and as hard as she could," said Schaeffer.
After seven minutes on the bike, Deglau had to stop. But when she came back again, and this time received supplemental oxygen, she lasted 43 minutes. The research team was shocked by the improvement.
Interstitial lung disease is an umbrella term that encompasses more than 150 different diseases characterized by scarring of the lungs and inflammation. The most common interstitial lung disease is idiopathic pulmonary fibrosis and the average survival is two to three years from the time of diagnosis.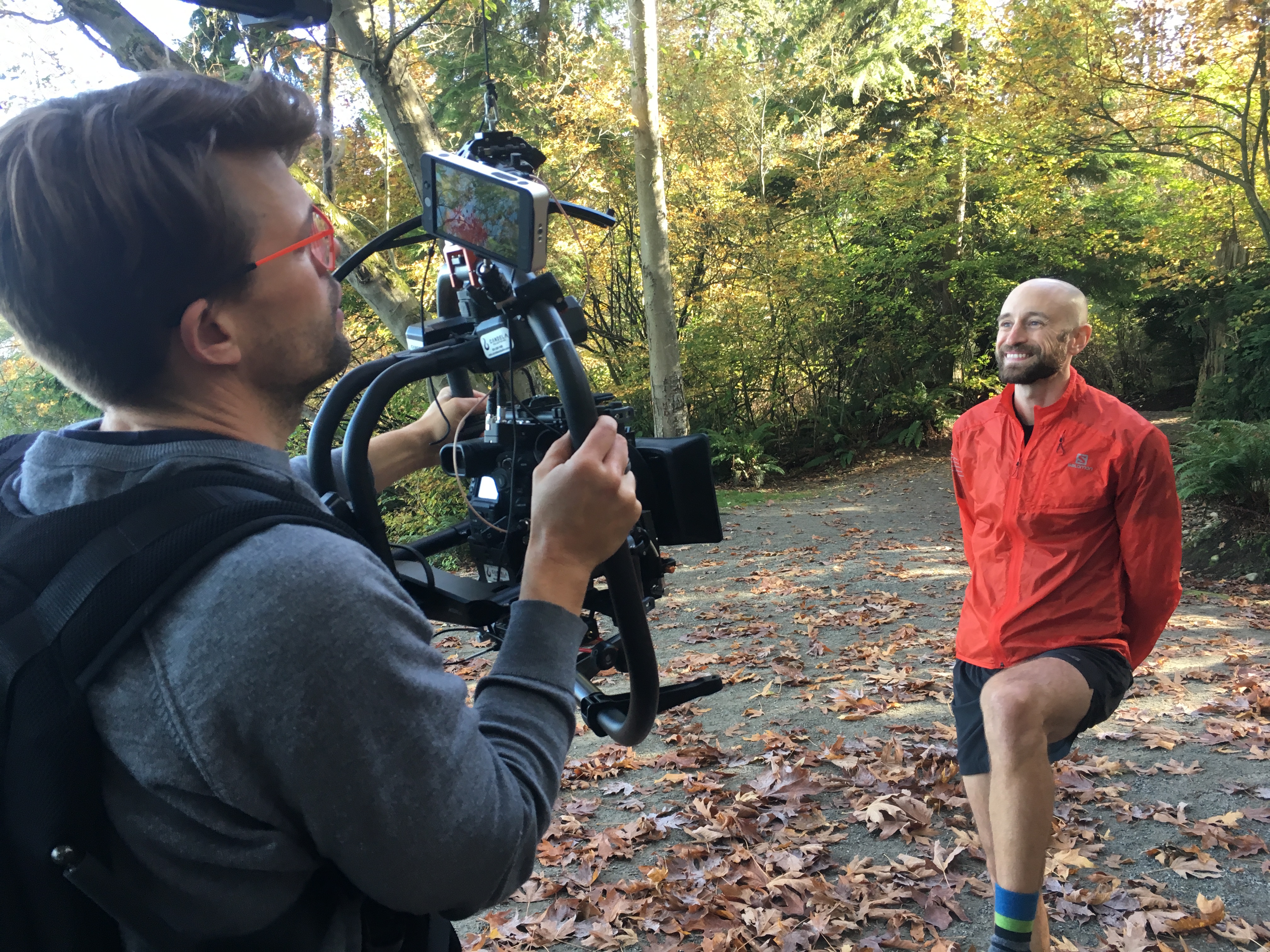 "One of the biggest challenges individuals with interstitial lung disease face is this very distressing symptom of breathlessness," said Guenette, who is also an Associate Professor in the Department of Physical Therapy at UBC. To avoid shortness of breath, patients often minimize physical activity, which makes them weaker and can lead to even more shortness of breath.
"To me, it seemed logical that breathing high levels of oxygen should reduce symptoms of breathlessness, but when I looked through the scientific literature I couldn't really find any evidence to support that," Guenette said.
The researchers tested 20 patients with interstitial lung disease and the magnitude of improvement they saw was impressive. Based on their preliminary results, they recently launched a multi-centre national clinical trial at eight different sites across Canada.
"We were able to take those results and secure over $2.1 million to take this intervention across the country," Guenette said.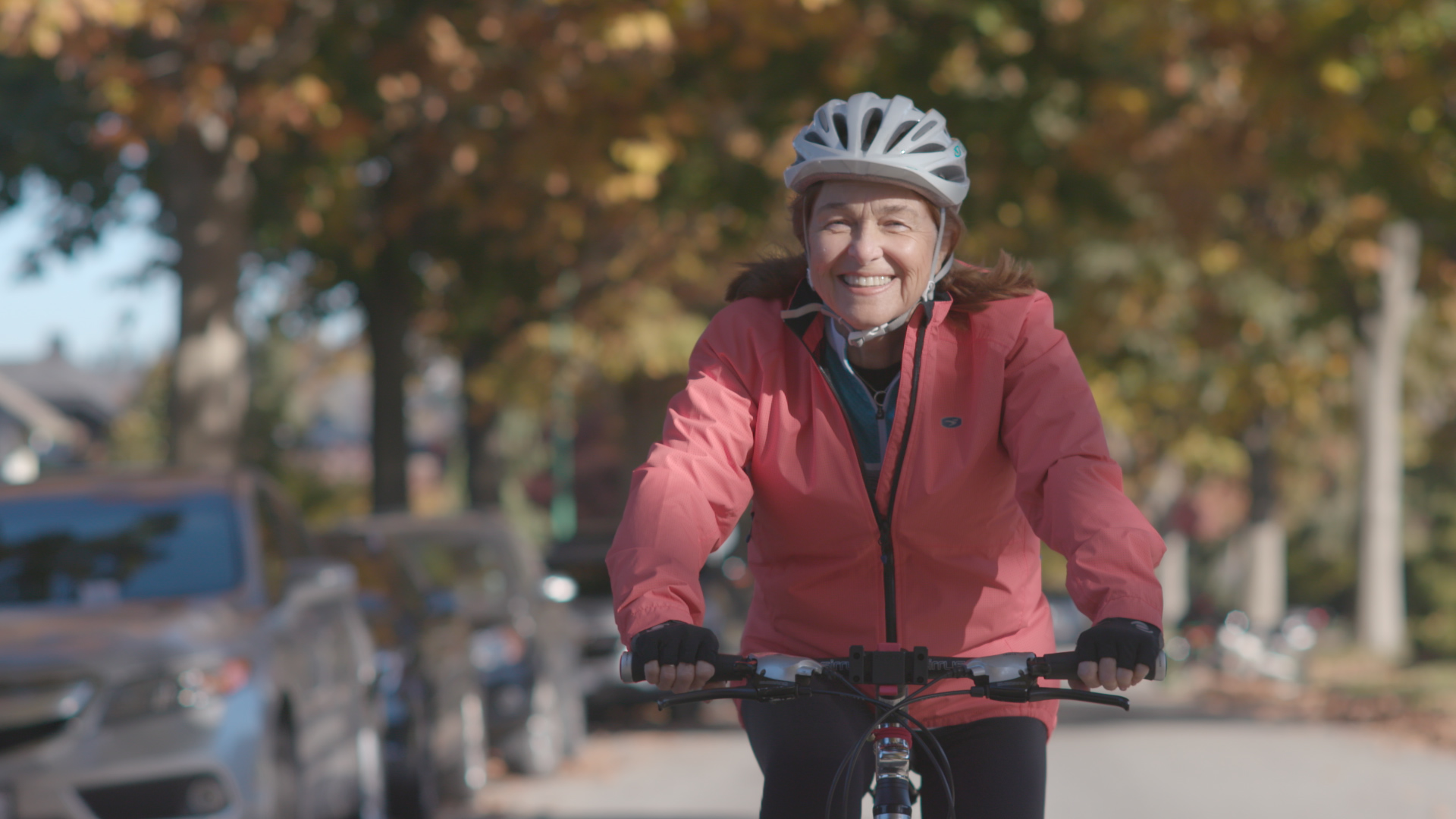 Under the supervision of her respirologist, Deglau got supplementary oxygen at home and made a point of using her treadmill 45 minutes a day. By the time she underwent a long-awaited lung transplant, she was in good shape.
"The fitter you are going into surgery, you recover so much faster. I was in and out of hospital in two weeks," she said.
While recovering, she set two goals: to get on top of Whistler Mountain with her grandchildren, and to go to France and ride her bicycle. She's happy to report that she's done both.
Read more about Dr. Jordan Guenette's research on how exercise can improve quality of life in patients living with chronic respiratory conditions.