When you're dealing with a serious medical condition called thrombosis, your main enemy is time.
If thrombosis (the term for blood clots) is not quickly treated with anticoagulant medicine, or blood thinners, it could lead to other medical problems or even death.
The recent expansion of St. Paul's Hospital's Thrombosis Clinic to five days a week from three days a week will help get patients who are newly diagnosed with venous thromboembolism (the medical term for blood clots) to the clinic quickly and on a therapy that is just right for them.  
Thrombosis, or venous thromboembolism (VTE) is the most common vascular condition after heart attack and stroke. There are two types: deep vein thrombosis (or DVT, a clot in the upper or lower extremities) and pulmonary embolism (it happens when a piece of the blood clot breaks off and travels by the veins to the lung).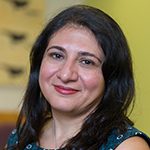 Many associate deep vein thrombosis with long-haul air travel. While that can definitely cause it, so can other long periods of inactivity or immobilization, cancer, surgeries, and hormone use.
The clinic's expanded hours, now in effect, are helping lots of patients, says Dr. Tony Wan, one of the clinic's co-directors along with Dr. Anna Rahmani.
Among them:
Emergency Department visitors. It's often the first place where people with symptoms go and receive a diagnosis, or rule one out. Patients will be sent to the clinic within 72 hours for follow-up tests and tailored care. This arrangement will help ease ED congestion. Previously, they might have waited a week or two before getting a clinic appointment.
Those diagnosed with thrombosis by their family doctor. They'll get quicker access to the clinic now that its hours of operation have expanded.
Patients with thrombosis who are on anticoagulants and scheduled for unrelated surgery. They need special medication management due to risk of bleed during surgery.
For instance, patients undergoing colonoscopy often have pre-cancerous polyps that need to be removed, says Dr. Jennifer Telford, gastroenterologist at St. Paul's Hospital. "These can't be done when the patients are on anti-thrombotic medications. The clinic team finds the best strategy to ensure our patients can safely have their colonoscopy, sees our patients quickly and does a thorough assessment with clear recommendations."
Thrombosis is a major health problem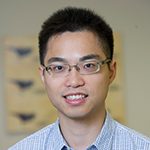 According to Thrombosis Canada, VTE is a significant public health problem that affects about 100,000 Canadians and causes 10,000 deaths each year.  Annually, VTE causes more deaths in Canada than breast cancer, HIV and motor vehicle accidents combined.
Michaela Hanakova, a nurse practitioner in the ED who works with thrombosis patients, welcomes the expanded hours for the benefits to those who may come in with the problem. She says a considerable number of patients come to the ED and will have a diagnosis of thrombosis either confirmed or ruled out.
Some patients could be seen in the clinic the same day of their diagnosis
"Until we had the expanded hours of the clinic, it could take a couple of visits for a diagnosis (for instance, if needed diagnostic services are not open when patients arrive, they'll need to come back). In the meantime, they're worried if they have a blood clot in the lungs that might cause serious health problems or even death." She says patients' schedules would be disrupted and in some cases, their lives would be put on hold. That's changed now, she said.
Now, they can be seen in the clinic fast, in some cases, the same day they receive the diagnosis, says Dr. Wan. That helps decrease the wait time for all ED visitors.
What's more, "This decrease in wait times can reduce anxiety among patients significantly, " says Dr. Rahmani.
Clinic offers personalized medical care
Thrombosis patients already on anti-coagulants who are about to have surgical procedures could be at risk of a bleed during surgery if their meds aren't properly managed. Enter the thrombosis clinic, which the patient can consult with before a surgery. "Personalizing this approach to patient care is adding to the calibre of care at the clinic," says Dr. Wan.
Hanakova says the increased hours of the clinic help close the loop on patient cases more quickly than ever. "The process is now much more streamlined."
To mark March as Deep-Vein Thrombosis Awareness Month, Thrombosis Canada unveiled its awareness campaign around thrombosis symptoms around the CLOTS acronym. If you experience any of these symptoms, see a doctor or visit your ED immediately.
Chest Pain
Light-headedness
Out of breath
Leg Tenderness
Leg Swelling