Providence Health Care has been named one of Canada's Best Diversity Employers for its commitment to Indigenous health and reconciliation. It is the only health care organization in the province to be selected for this honour.
"We recognize huge health disparities with Indigenous People, and we want to be on the cutting edge of transforming care – it's a matter of social justice in health," says Christopher De Bono, who oversees Providence's reconciliation initiatives.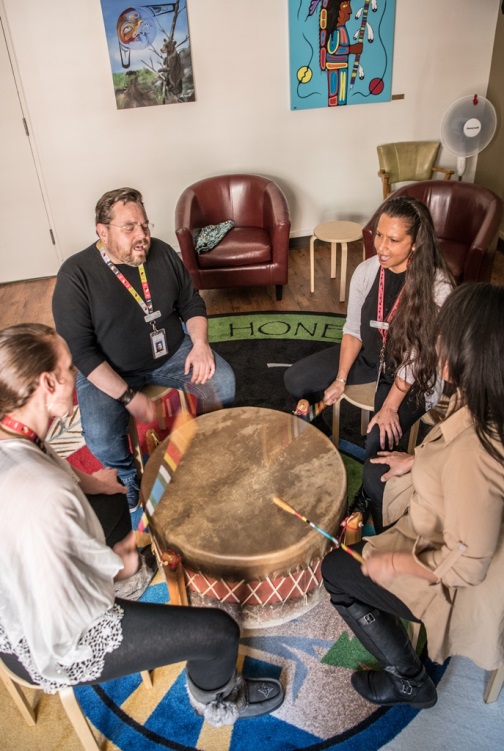 All Nations Sacred Space used for Indigenous ceremonies and healing
The All Nations Sacred Space at St. Paul's Hospital was specifically mentioned by the award editors. Tucked away on the third floor of the hospital, it's a welcome respite from the hustle and bustle of the hospital hallways. The space hosts drumming circles, smudging ceremonies and other First Nations healing practices, open to Providence patients and their families.
Patients also have access to an Indigenous-led health care team to provide culturally appropriate care and advocacy. Self-identifying Indigenous patients are traditionally blanketed by the team upon their arrival. Then they are followed and supported by the team throughout their stay, including access to traditional medicines, talking circles and bedside ceremonies.
Specialized training helps staff care for Indigenous patients
Anna Mathen is a registered nurse on the Urban Health Unit (10C). She is excited about the ongoing work to help the most marginalized populations, "Many people haven't had the opportunity to learn about colonization in Canada, it's really making us think and reformat the way we approach our jobs. It's our job to meet the needs of the people using this hospital with safety, dignity and respect."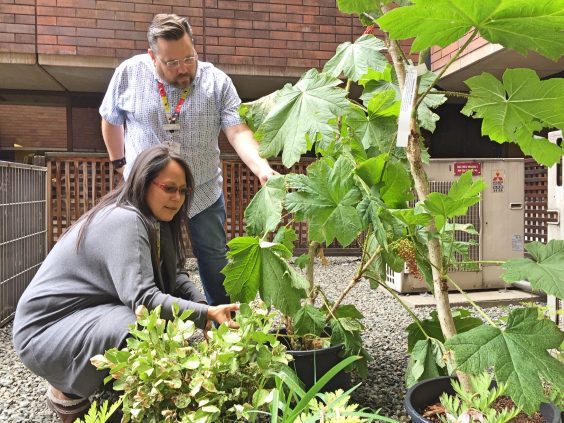 In the spirit of reconciliation, staff on 10C receives special training to help them care for Indigenous people, vulnerable and marginalized patients. They learn about trauma-informed practice, cultural safety, Indigenous history in Canada, substance use disorder and LGBTQ2S-lived experience.
One of the members of the Indigenous Health team, Rose McDonald, reflects on how things have changed since her father was a patient at St. Paul's. The program did not exist at the time. "My father would have loved the type of support we provide for people today. I felt that when this opportunity to work here was presented to me, it was a beautiful sign that he was guiding me to this type of work. Supporting each other and lifting each other up is culturally what we do as Indigenous people."
Canada's Best Diversity Employers Award was presented to Providence Health Care at a reception in Toronto earlier today.