The signature Starbucks Pumpkin Spice Latte has been the company's most popular seasonal beverage (it even has its own Instagram account) and has inspired many other products with that "Oh, it's fall!" pumpkin spice flavour. This seasonal drink has driven the pumpkin spice marketing frenzy – from candles, chips, and cookies to really strange items including toothpaste!
The popular Pumpkin Spice Latte is back again today, August 28th, but looking at the nutritional content, the drink packs quite the punch with the excess sugar and fat. A regular Grande (16 ounce) Pumpkin Spice Latte with whip has 380 calories, 14 g fat, and 50 g sugar. St. Paul's Hospital registered dietitian Tanya Choy points out that is actually more calories, fat and sugar than a McDonald's cheeseburger!
The Starbucks default pumps of vanilla syrup are as follows:
Tall: 3 pumps for lattes
Grande: 4 pumps for lattes
Venti: 5 pumps for lattes
To enjoy this seasonal drink, Tanya's suggestion would be to get a short (8 ounce), 2% milk (which is the default), half sweet (1.5 pumps of syrup instead of 3 pumps), and half whip. By choosing a smaller size, half the sugar and whip, you can still enjoy the taste of fall and cut calories, fat and sugar in half.
Although the Starbucks cups may be festive, remember to bring your own cup to be more environmentally conscious!
To make your own Pumpkin Spice Latte at home, at a fraction of the cost, we searched for a copycat version and found the recipes below.
(Quick tip – pick up your spices from the bulk section as they are often cheaper!)
Pumpkin Spice Latte
(Recipe adapted from Bigger Bolder Baking blog)
Ingredients
1 tablespoon sugar
2 tablespoons pumpkin puree
1/2 teaspoon pumpkin pie spice
1/2 cup (4oz / 115g) brewed coffee
1/2 cups (4oz / 115g) 2% or 1% milk
Instructions
In a saucepan add in all of your ingredients.
Stir and bring the ingredients to a simmer.
Take the saucepan off the heat and pour into your mug.
Decorate with freshly whipped cream and a sprinkle of pumpkin pie spice or cinnamon. Enjoy!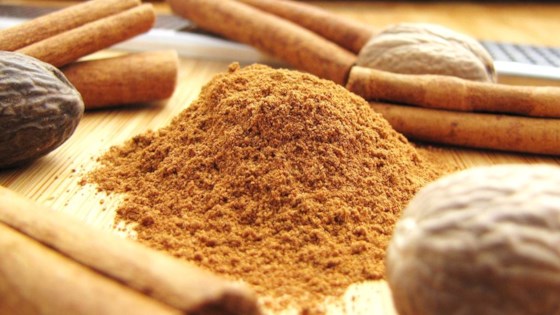 Pumpkin Pie Spice Mix
Ingredients:
1 tbsp allspice
4 tsp ginger
4 tsp nutmeg
1/4 cup cinnamon
Instructions:
Mix together and store in a container.
Tanya Choy is a Registered Dietitian for the Renal Department at St. Paul's Hospital.