St. Paul's Hospital dietitian Tanya Choy says healthy eating is about moderation, and that includes the occasional sweet treat, especially if it is full of nutritious ingredients. Her go-to recipe that gets the thumbs up from kids and adults alike are mini no-flour brownies.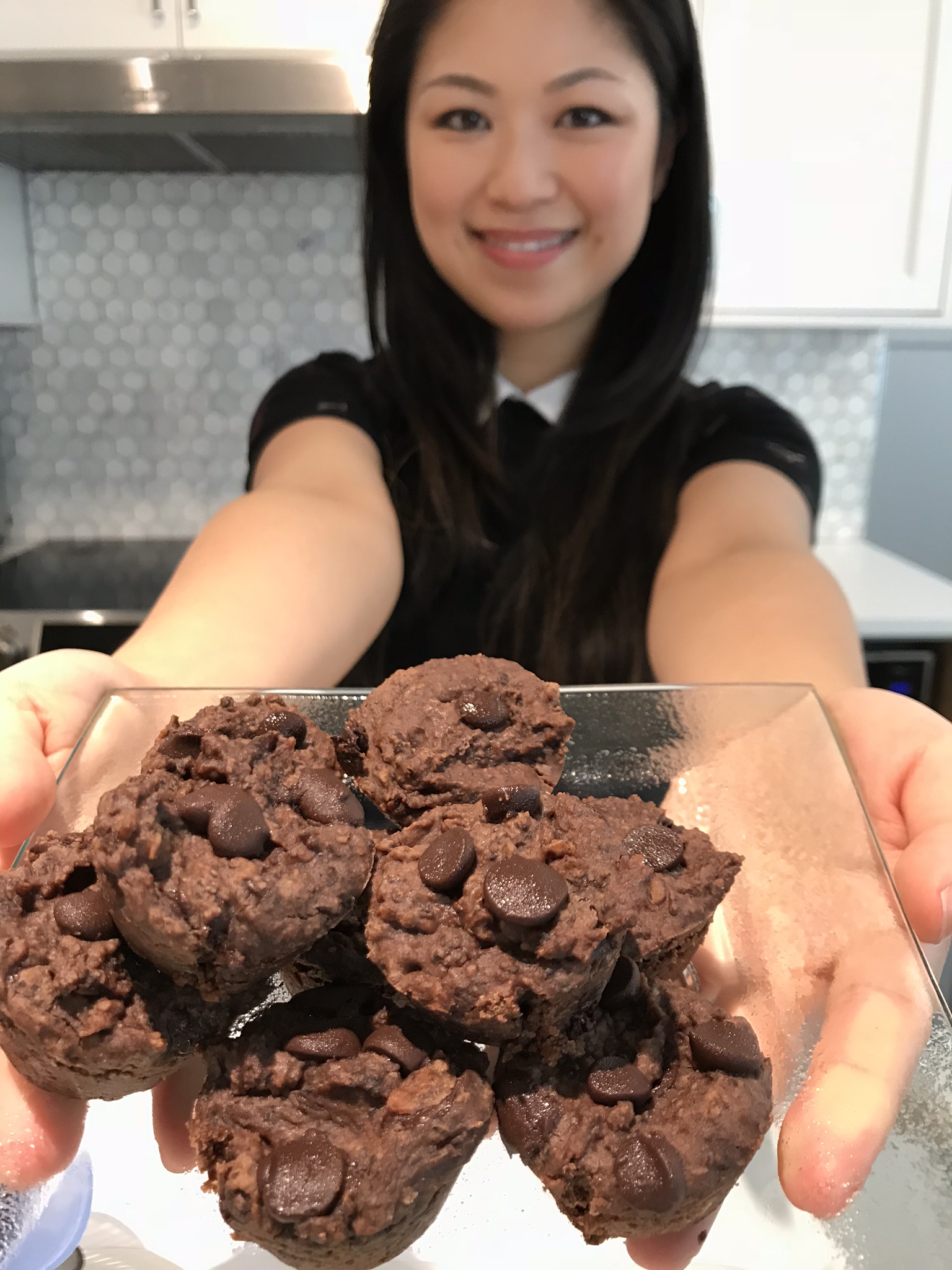 Moist, full of chocolate goodness and lots of protein and fibre from the surprising ingredient: black beans!! These brownies are also low in sugar with the option to use a substitute sweetener (honey, stevia, agave, etc.). Trust us, they taste so good, especially warm from the oven. No one will ever be able to guess your 'secret ingredient', not even your picky kids.
---
No Flour Black Bean Brownies
Recipe republished from Chocolate Covered Katie
Ingredients
1 1/2 cups black beans (1 15-oz can, drained and rinsed very well) 
2 tbsp cocoa powder
1/2 cup quick oats 
1/4 tsp salt
1/3 cup pure maple syrup, honey, or agave (Tanya uses either honey or sugar, not both)
pinch uncut stevia OR 2 tbsp sugar
1/4 cup coconut or vegetable oil
2 tsp pure vanilla extract
1/2 tsp baking powder
1/2 cup to 2/3 cup chocolate chips
optional: more chips, for presentation
Instructions
Preheat oven to 350 F. Combine all ingredients except chips in a good food processor, and blend until completely smooth. Really blend well. (A blender can work if you absolutely must, but the texture—and even the taste—will be much better in a food processor.) Stir in the chips, then pour into a greased 8×8 pan, or use a mini muffin tin (makes 24 mini size). Optional: sprinkle extra chocolate chips over the top. Cook the black bean brownies 15-18 minutes, then let cool at least 10 minutes before trying to cut. If they still look a bit undercooked, you can place them in the fridge overnight and they will magically firm up! Makes 9-12 brownies.
---
Nutritional Information
Calories: 115
Fat: 5.5g
Carbs: 15g
Fiber: 3g
Protein: 2.5g