Occasionally, St. Paul's Hospital addiction specialist Dr. Mark McLean will run into someone he treated at the Rapid Access Addiction Clinic, a low-barrier outpatient service in the hospital that opened on this day two years ago.
The person will express thanks to him and the RAAC for helping get some stability back in their life in whatever form that may have taken – getting off drugs, getting treatment from the community or just having received treatment in a space where there's no judgment, no stigma.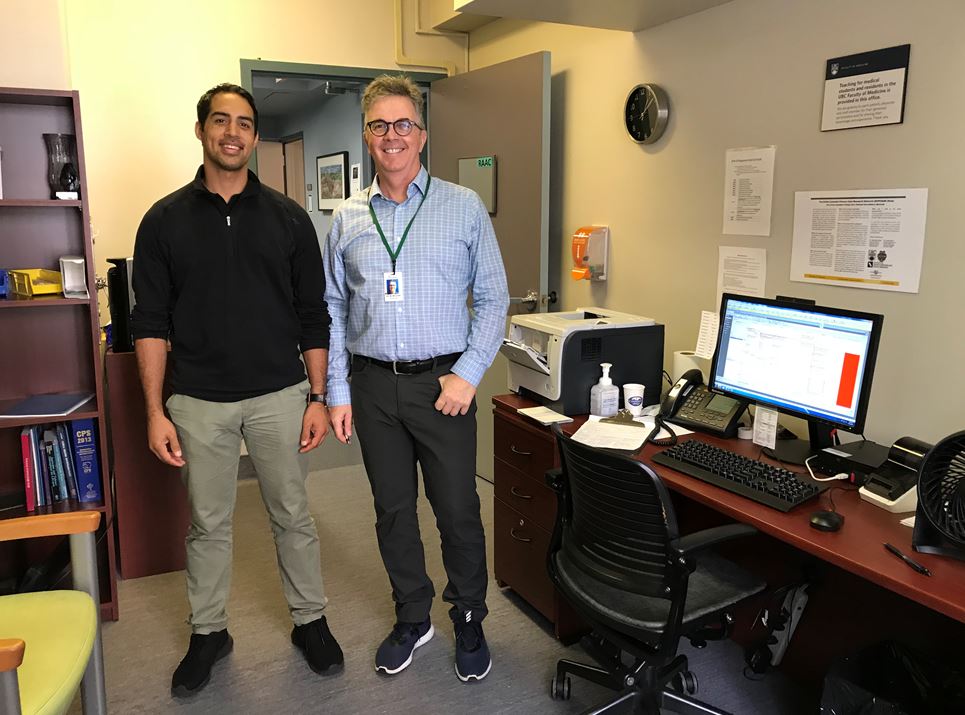 To Dr. McLean, that's a sign that, on the RAAC's second anniversary, the clinic and its physicians, nurses, social workers, psychiatrists, peer navigators and others are doing something right.
"One of the original intentions was to offer an alternative to our Emergency Department as the first point of these patients' care," said Dr. McLean. "At the time of the RAAC's opening, the ED was receiving the lion's share of patients in the Vancouver area with substance-use issues."
The RAAC is that place. A calm, quiet sanctuary away from the hustle of the ED, it offers substance-use patients trauma-informed treatment from people who are trained in addictions medicine (it's also a place for health-care workers to receive addiction-medicine training).
About 44 per cent of patients self-refer to the RAAC, while another 20 per cent come directly from St. Paul's ED, where they can be seen the same day. That helps ease a big frustration among those seeking care – delays in receiving treatment, or trying to navigate a patchwork of services to get the help they need.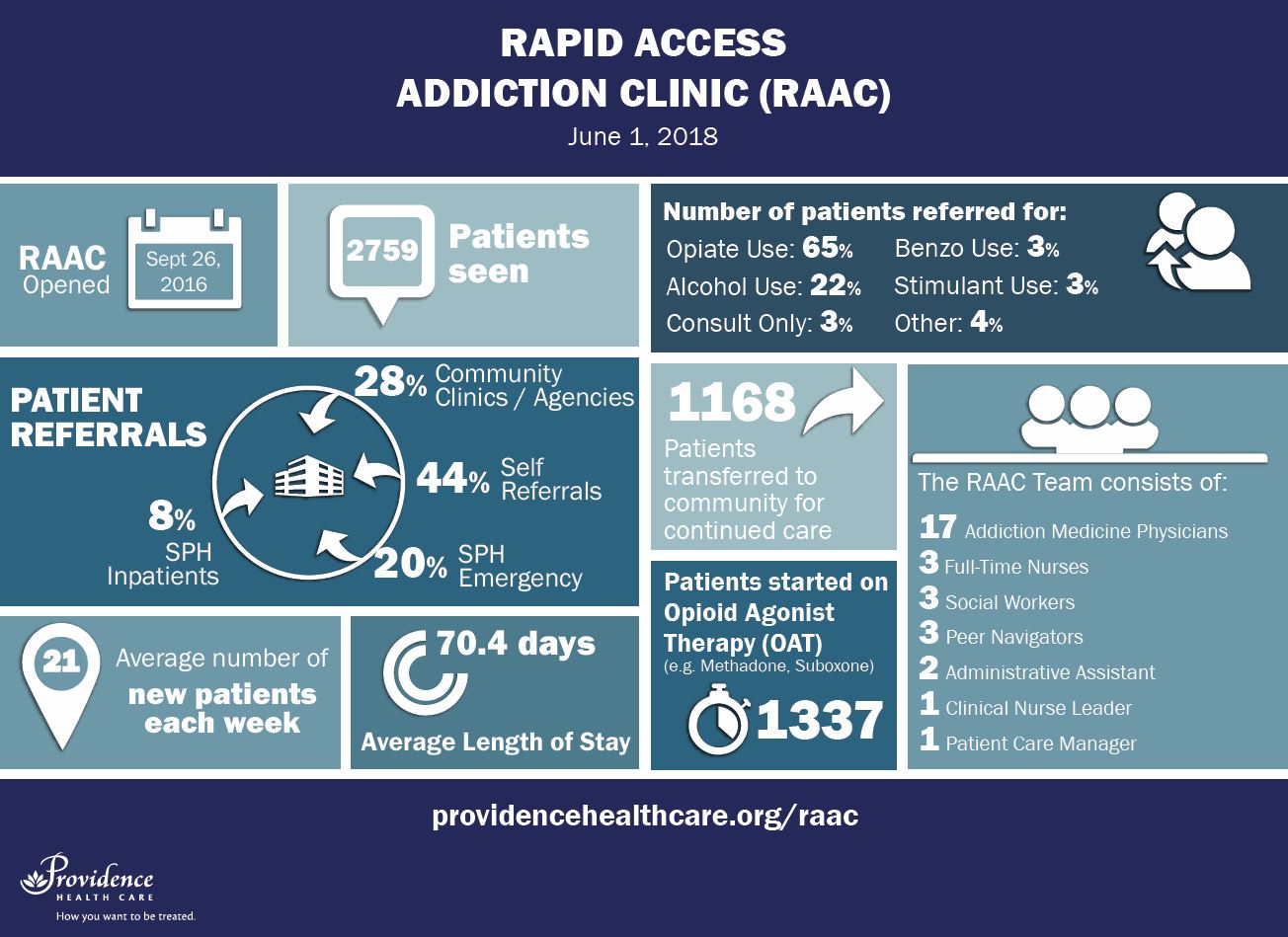 Since it opened, the RAAC has treated over 2700 patients, over double the number seen at this time a year ago. It has transferred almost 1200 patients to the community for continued care, almost triple the number of referrals a year ago. Continuing to get care after leaving the RAAC helps provide the best outcomes.
Roughly two-thirds come to the RAAC for opioid-use disorder treatment and most are not on treatment, said Dr. McLean. "We want to roll out the red carpet to make sure they get that treatment," he added.
Another 22 per cent come to get treatment for alcohol use. Care is also available for those using benzodiazepines or stimulants.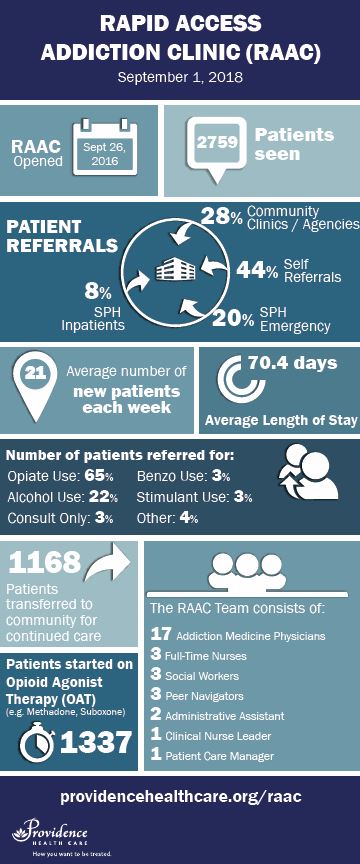 Demand for the RAAC's specialized services has proven so great that in April, it expanded from being open five days a week to seven days, eight hours a day.
"We're looking to expand to 12 hours," said Dr. McLean, noting that up to 30 patients a day now visit, double from the early days. He's pleased that already, the RAAC model of low-barrier outpatient treatment from addictions specialists has been adopted elsewhere in BC, including at the community level in Victoria and Kelowna.
He says that while all staff at the RAAC meet patients where they are at, having peer support workers has really made a difference. "Many of the long-time users need to feel accepted and sometimes it's easier to speak to someone who has had a similar experience. They've often confronted stigma in the past."
Dalton Burgess is one such peer worker. He started in the role several months ago after being a patient. "Staff never judged me or put conditions on my recovery," he told a news conference in July. "They wanted to first treat the medical side of my addiction so I could deal with its mental, emotional and spiritual sides."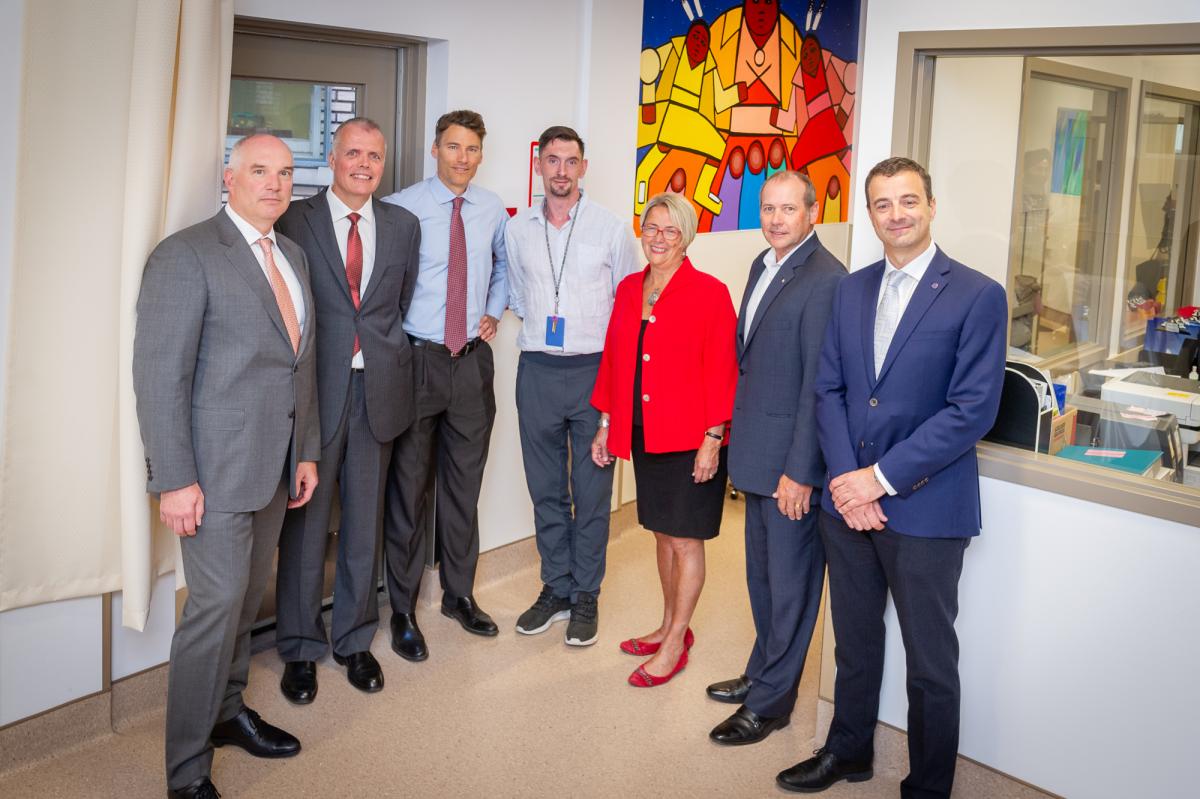 He said his experience was life altering and made him want to work as a peer navigator. "I don't care where (patients) have been. I can help them as long as I see a spark of hope. And it's always there."
Sam Gill, the clinical nurse lead at the RAAC, says people from all walks of life come in for treatment. "We have seen people who are totally socially isolated to the very affluent people who have substance-use disorder that no one knows about. Addiction doesn't discriminate."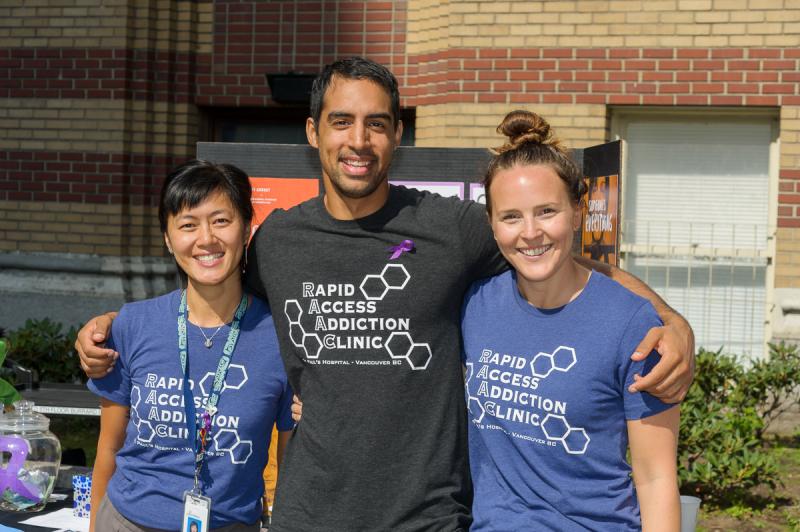 He says the rewards of helping people are constant. He got a note recently from a former patient who thanked him for his care.  It said, "There is a crisis happening and having a safe place like the RAAC is a bright place in the darkness."