On October 24, 1968, a 43-year old man underwent the first ever transplant in British Columbia at Vancouver General Hospital. His was one of only two transplants done that year, and he gained six more years of life with his new kidney.
Fast forward 50 years, to a record-setting 505 lives saved in 2017/18 through transplant. BC's donation and transplant program has achieved tremendous growth – and success.
BC is now a Canadian leader in organ donation, achieving the highest rate of organ donation in Canada in 2017, with more than 8,000 transplants since that first kidney was transplanted 50 years ago. More transplants have been made possible as the experience, knowledge and expertise within BC has grown in tandem with advances in technology, surgical techniques, tissue matching and post-transplant care.
A feat of coordination across the donation and transplant journey
There are thousands of people involved in the donation or transplant journey of patients and families. The success of that journey is a transformative feat of expertise, coordination and caring across the province, in every health authority. It takes many multidisciplinary teams and experts to help guide patients through this journey and ensure they receive the best quality care and outcomes.
It includes the partnerships that have been forged with immunology, laboratory, and the perioperative and critical care communities to increase organ donation. It also includes the three centres of transplant excellence at BC Children's Hospital, Vancouver General Hospital and St. Paul's Hospital; and the eight transplant clinics across the province, where almost 5,000 British Columbians alive today because of a transplant receive ongoing care. It also includes the volunteers and community supporters who raise awareness for organ donation in the community
It's a team effort that Joanne Arcardo, a liver transplant recipient, recognizes and celebrates, "I would not be alive today if it weren't for the dozens of medical professionals and staff who make organ donation possible. Thank you to the doctors, surgeons, nurses, lab techs, radiology techs, phlebotomists, unit clerks, janitorial staff and every one in between — each one has played a vital role in helping to save countless lives."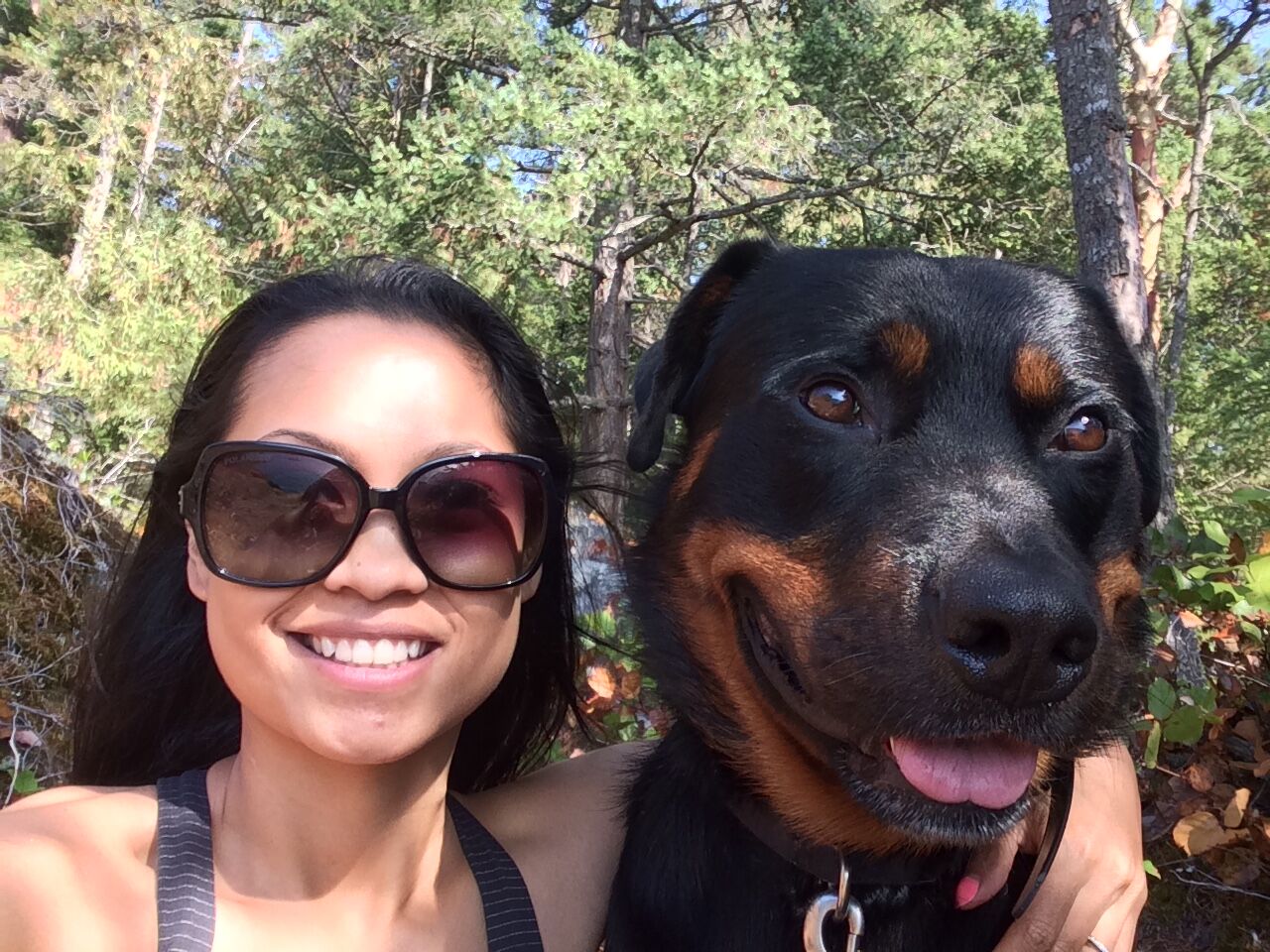 The families of organ donors, who make the transplant journey possible, also recognize the support they receive as they consider donation as an end-of-life option for a loved one. Shauna Naka, whose husband Bob was an organ donor, explains, "The team was so careful to make sure we understood everything that was happening and demonstrated incredible support for our family. Our gratitude is profound… Our family is left with memories of BC Transplant's commitment to top quality care, sensitivity and caring."
Dr. Paul Keown, who originally came to BC to establish BC Transplant in the 1980s, and today leads the immunology lab at Vancouver General Hospital, agrees: "The people involved in transplantation here in BC are outstanding. It's been an absolute pleasure working with them; they're some of the sharpest, most committed, and most dedicated individuals you can imagine. They do it because of how important the program is, how exciting it can be, and most importantly, because of the benefits to patients."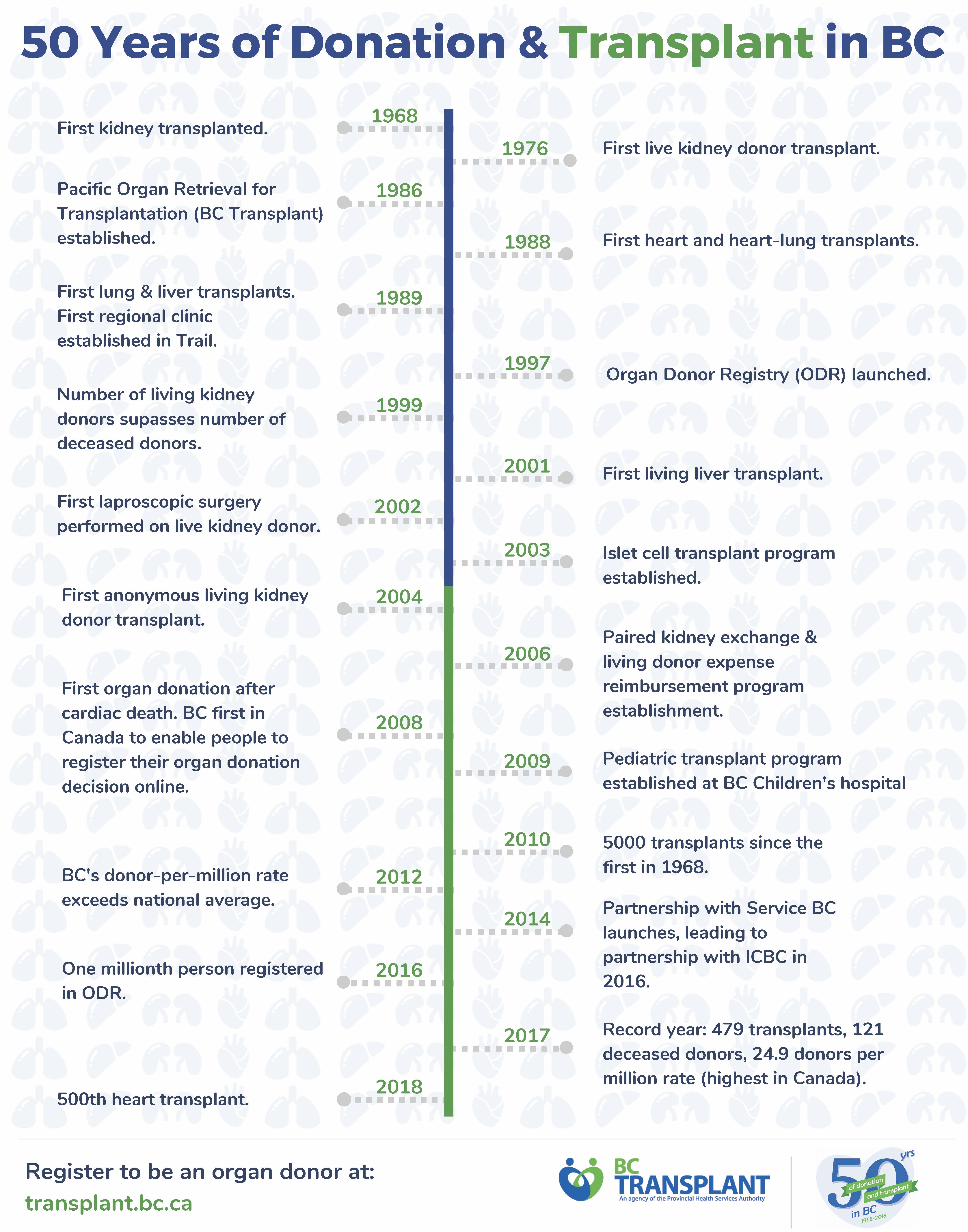 From 1968 to 2018 and beyond
In 1968, transplants from deceased donors were still relatively new, made possible only by advances in immunosuppression therapy. Long-term survival rates were low. In the early days, as many as 80% of organ recipients had organ rejection and nearly half of all transplant recipients lost their graft.
Dr. Keown credits the "strong infrastructure of research" for the progress toward better patient outcomes and transplant survival rates. It is not uncommon today to see recipients live 20 years or more after transplant.
The establishment of BC Transplant (or Pacific Organ Retrieval for Transplantation, or PORT, as it was then known) in the 1980s also helped create an infrastructure for organ donation and retrieval that helped transform donation in this province. The work of BC Transplant's organ donation team today underpins recent and significant increases in the volume of organ donation and transplantation.
In addition to celebrating this 50th anniversary of donation and transplantation, BC recently reached a transplant milestone – its 500th heart transplant. Dr. Anson Cheung, Surgical Director of Cardiac Transplantation and cardiovascular surgeon at St. Paul's Hospital, emphasizes it's a huge team effort for each and every transplant. He has performed more than a third of the province's 500 heart transplants, including the 500th surgery. "To me, each transplant is still a miracle. That moment when the new heart is transplanted into the recipient, and when it starts to beat and give life – that never ceases to amaze me."
And the next 50 years? Dr. David Landsberg, who founded the kidney transplant program at St. Paul's Hospital and today is BC Transplant's Medical Director for Transplant Services, believes the quality of transplantation treatment will only improve and the criteria for organ donation will expand. In the next 50 years, he looks forward to advances in the field of transplant, such as better anti-rejection drugs, refined manipulation techniques, and maybe even the possibility of organ cloning. These revolutionary advances will offer a second chance at life to more people waiting for a transplant.