---
This week, October 1-6, 2018, is World Breastfeeding Week. Perinatal Services of BC defines breastfeeding as an infant receiving breast milk, regardless of how that breast milk is delivered. So no matter whether an infant is nursing or being given a bottle of breast milk, this is breastfeeding.
---
In early 2018, Maternity Services and Spiritual Health were given the green light to do something amazing to benefit patients, families, and even staff at Providence. Together, they created a shared space at St. Paul's Hospital to be used as both a quiet space for prayer and meditation, and for breastfeeding. The Shared Space is located in room 372 in the Burrard Building, just in front of the Social Work and Occupational Health Departments.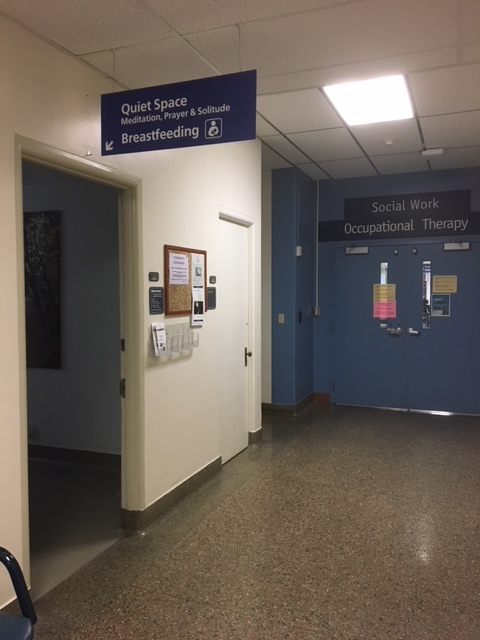 The aim is to ensure that there is a comfortable and recognized space where mothers can feed their infants, whether they are actively nursing or pumping. In doing so, the hope is to help families achieve their goals for feeding their infants by maintaining breastfeeding beyond return to work or visitation outside the home. Women who wish to use the room for pumping are asked to bring and use their preferred apparatus from home, and the appropriate containers for storing their breast milk.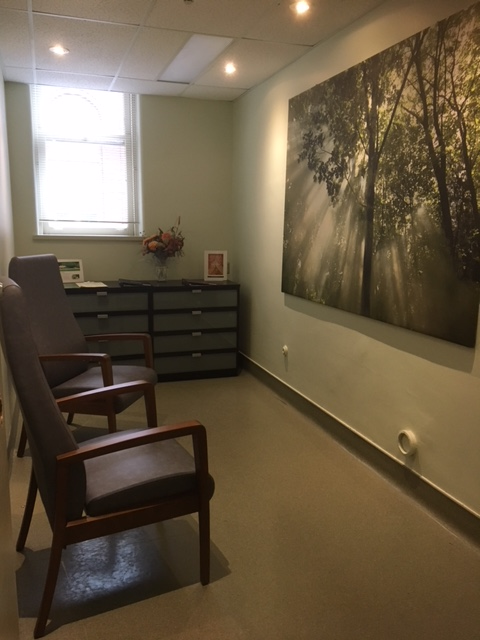 Maternity and Spiritual Health wanted to ensure that the current community who used the room, which was previously designated for prayer and meditation, were engaged throughout the process. Spiritual Health connected with regular users of the space to solicit feedback on this question, and found the response to be overwhelmingly positive. Those using the space felt that including babies and nursing mothers was a good fit for the purpose of the room. They expressed that if a nursing mother was occupying the room when they arrived, that they would be happy to return at a later time to access the space.
The room is welcoming and restful, and all staff, patients, and families are invited to use the space 24/7 for quiet, meditation, prayer and breastfeeding and/or pumping.
This inclusive and warm response is a wonderful example of how Providence Health Care and the community have been able to come together to create a safe space for all.
---
For those who are interested, check out this video on the misconceptions around pumping: