It was a Wednesday afternoon – just as the Spiritual Health team was packing up for the day – when the call came in. A couple whose father was a St. Paul's Cardiac Intensive Care Unit patient was hoping that the Spiritual Health team could pull together a special Wedding Blessing ceremony to perform at the bedside of the groom's dad.
With the help of Spiritual Health colleagues, Kelly Van Der Gang and Beth Sawatsky (Director of Spirituality and Pastoral Care), Bernadette pulled together a blessing outline, readings and a platter of cupcakes; the bedside nurse on duty, Jade Miller, picked up a bouquet for the "bride"; Carol Dixon, Director of Volunteers Resources provided a small trinket with which to hold the rings; the patient lent his own wedding ring to his son; and a heart brooch left in the hospital's Lost & Found was given a second life as Bernadette wore this for the occasion in her role as 'officiant'. By Thursday morning, the plans were in place and the blessing was held at the patient's bedside.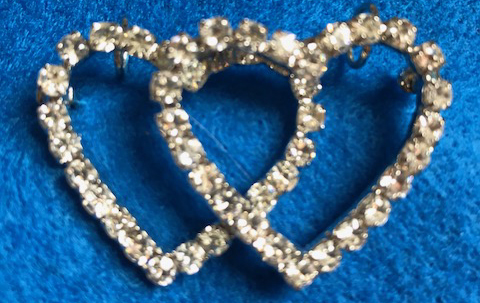 "It was very moving… It's something I will always remember," said Bernadette Howell, Spiritual Health Practitioner.
Laughter, love and joy were shared between the family, the spiritual health practitioners and the care team, along with some sparkling juice and cupcakes. By the next morning the patient had passed away.
It wasn't an easy task, but to all the team members it was never a question of "should we do this" but "how can we make this happen?"
"That's part of our spiritual care practice. We're here to support our patients through difficult moments in their lives, to bring comfort and to help them find meaning as they deal with suffering," said Bernadette.
Providence Health Care's culture of compassionate care is a result of our long history with patient-centred care and our focus on treating the whole person, especially when they're at their most vulnerable. The Sisters of Providence pioneered person-centred care when they first came to Vancouver and opened the doors of St. Paul's Hospital in 1894. This legacy continues to live on in our staff, in the actions that they take, and the mountains they climb to provide compassionate care to all of our patients, residents and their families.
"As humans, we each experience periods of vulnerability and suffering in our lives. Compassion is a gift that I've been given and one that I can nurture, and this role really allows me to use this to my best," said Bernadette.
At the heart of it, PHC's Spiritual Health team treats the human spirit. Spiritual Health Practitioners are trained to recognize spiritual suffering and aid in its healing. They focus on addressing the patient's spiritual needs as well as any religious needs that arise in response to illness, injury, trauma, transition, grief and loss, and provide services to support our patients and families as well as our own health care staff.
For Bernadette, her calling in life has always been to support and care for people when they are at their most vulnerable. In her early twenties, she was drawn to working in the hospital setting, and even though she was side-tracked with a travel opportunity that took her life in a different direction for several decades, she later returned to her true calling.
"I think what drives me is to just let people know that they are not alone when they're going through suffering," she said. "I feel very lucky to be in this job to be able to do this stuff … to be able to accompany people through their most sacred moments."
Her favourite quote certainly sums up the heart of Spiritual Health at PHC:
"I cannot write a prescription for my patients that can be filled and provide an instant hope for her or him. But by loving them and being a partner with them on their journey, I can help my patients find hope for themselves" – Christina Puchalski