Each year the Canadian Centre on Substance Use and Addiction joins organizations across the country to observe National Addictions Awareness Week – November 26 to December 2, 2018. This week is to highlight issues and solutions to help alcohol and other drug-related harms.
---
In the fall of 2016, the opioid crisis was tearing its way through the streets of Vancouver's Downtown Eastside. Paramedics were responding to an average of 30 overdose calls a day, with about half of those patients ending up in emergency. Pressure was extreme for first responders and the ED at St. Paul's Hospital.
Emergency physician and researcher with the Centre for Health Evaluation and Outcome Sciences Dr. Frank Scheuermeyer describes the chaos, "We averaged 10 opioid overdoses in the ED, and had as many as 25 patients in a 24-hour period."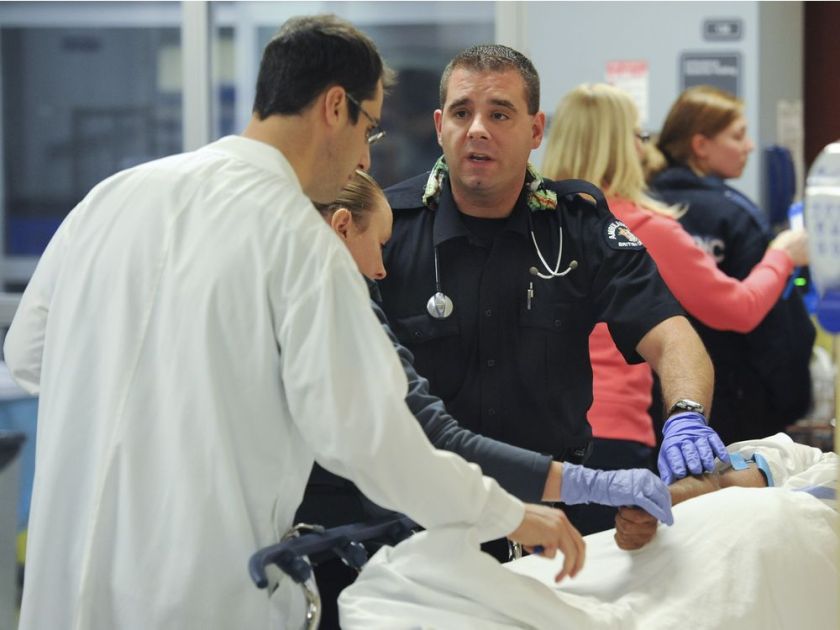 While plans were in place for more permanent treatment facilities in the DTES, something needed to be done immediately. Vancouver Coastal Health, BC Emergency Health Services, the City of Vancouver, nurses and social workers came together and brought in the Mobile Medical Unit (MMU).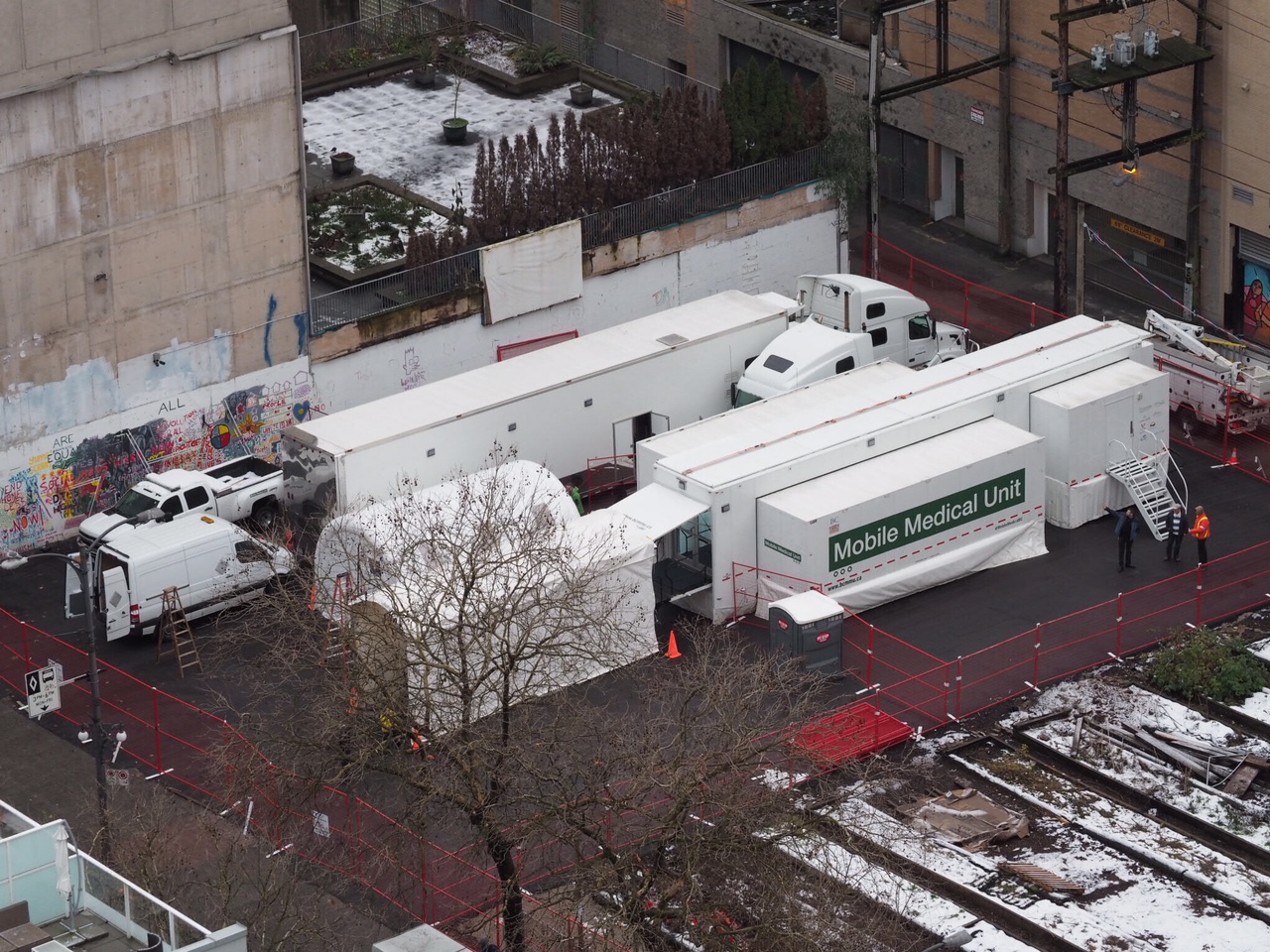 Owned by the Provincial Health Services Authority, the MMU partners with all of BC's health authorities to help build health care capacity. As a hospital on wheels, it brings clinical education, emergency and disaster relief, public health outreach and business continuity to communities across the province. During the opioid crisis, the MMU was placed in a vacant lot in the heart of the DTES. It had space for four chairs and one stretcher with cardiopulmonary monitoring.
Dr. Scheuermeyer says the team was fairly confident low-risk patients with presumed fentanyl overdoses did not need the advanced care of an ED, and with careful screening by paramedics, the mobile unit would be a safe way to more efficiently care for this vulnerable population.
Another goal was to reduce ambulance use. For paramedics, drop-off time at the trailer was just a few minutes, but in the ED, crews were often tied up for half an hour or more.
An effective tool in dealing with the opioid crisis
The results of a study published last month in the Journal of Urban Health, led by Dr. Scheuermeyer, clearly demonstrate the program's success.
Between December 2016 and March 2017, 269 cases of opioid overdose were treated at the MMU. That's an average of four patients a day diverted from the ED. None of them had any serious adverse events and only three patients were ultimately taken to emergency for reasons not related to their overdose.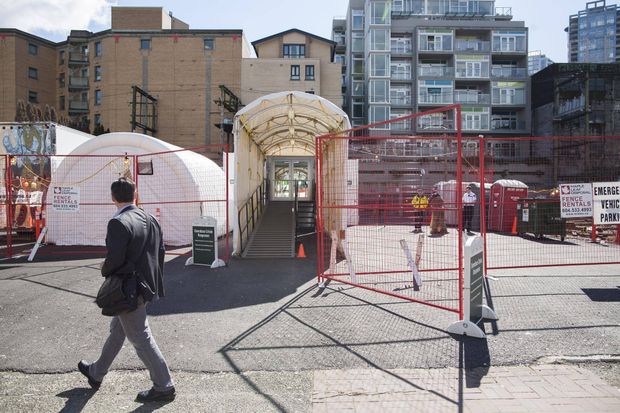 While there was standard medical treatment protocol in place, patients were also given warm blankets, food and juice, often within seconds of arrival. In addition, they were offered access to harm reduction tools, addictions care and community resources. Everyone was urged to leave with a take-home naloxone kit.
The smaller medical space with fewer distractions than a busy ED also seemed to help engage patients in their own care. Far more patients received medications for opioid use treatment in the MMU – about one in five compared to one in 50 in the ED.
Dr. Scheuermeyer remembers one young woman who came in just before Christmas, "She was new in town with no place to stay, had just started using opioids, and unfortunately had an OD. She had no way of accessing her family, who had been very strong supports in the past. We are able to persuade her to remain at the MMU, gave her food and juice, which she hadn't had in a while, and a social worker was able to contact her family relatively quickly."
The team found the patient a shelter bed for that night so her family would be able to pick her up in the morning. Dr. Scheuermeyer says the outcome could have been a lot different if she had ended up in the ED, "She probably would have left without being seen, and none of this would have happened."
Lessons for other communities fighting the opioid crisis
As the opioid crisis spreads across North America and into Europe, the ED physician believes this could be a safe and effective model of treatment for other health authorities to follow.
"Treating patients with opioid use disorder, especially in the midst of a severe public health crisis, requires innovation, cooperation and compassion," says Dr. Scheuermeyer, "and the MMU exhibited the best of that."
The MMU deployment to the DTES ended in May 2017 and services were transitioned to permanent, purpose-built sites such as the DTES Connections clinic.