A lively rendition of "Frosty the Snowman" fills the main floor lounge and spills out into the hallways of Youville Residence.
The vocal entertainment is courtesy of a group of 27 children from the Montessori school co-located on the same site as the seniors care facility. The youngsters, most of them four or five years old, recently joined Youville residents and members of its adult day program for a morning of Christmas activities.
The kids kicked off the festivities with a few classic carols. Many of the seniors sang along, tapped their toes to the familiar tunes, or simply sat and listened. The singing was followed by crafts and plenty of chatter and giggling from the children and seniors alike.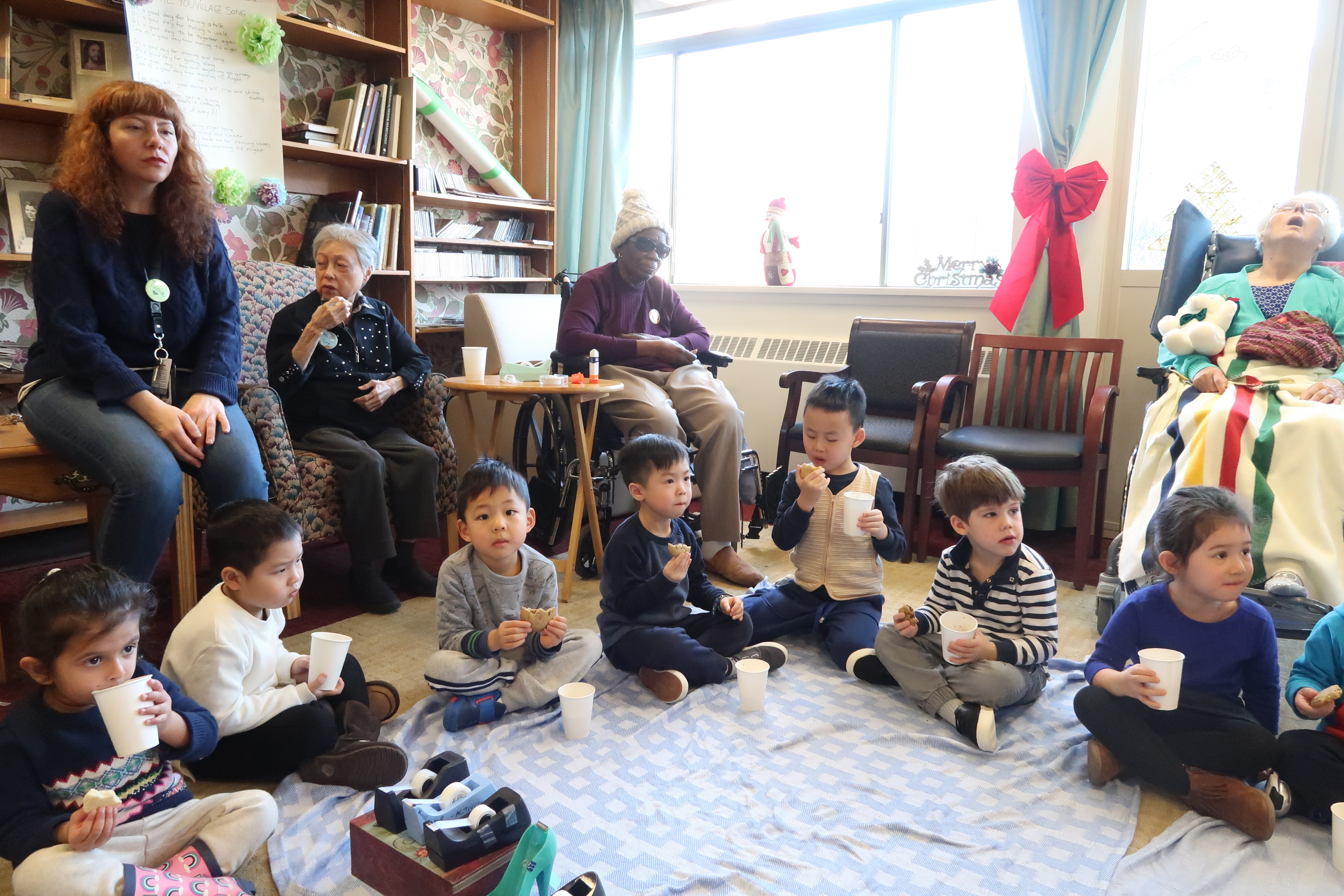 Everyone worked together to build a long paper chain to decorate the Christmas tree in the lounge and some also created ornaments using pieces of felt and candy canes.
Youville, which provides care to 42 people living with dementia and other illnesses, and hosts an adult day program for people with dementia, has embraced a Montessori approach in its caregiving efforts. With the Montessori method, dementia caregiving aims to stimulate sensory perception in people with dementia to help them rediscover and participate in the world around them. When it comes to childhood education, the Montessori method favours developing the innate interests and activities of students over formal instruction.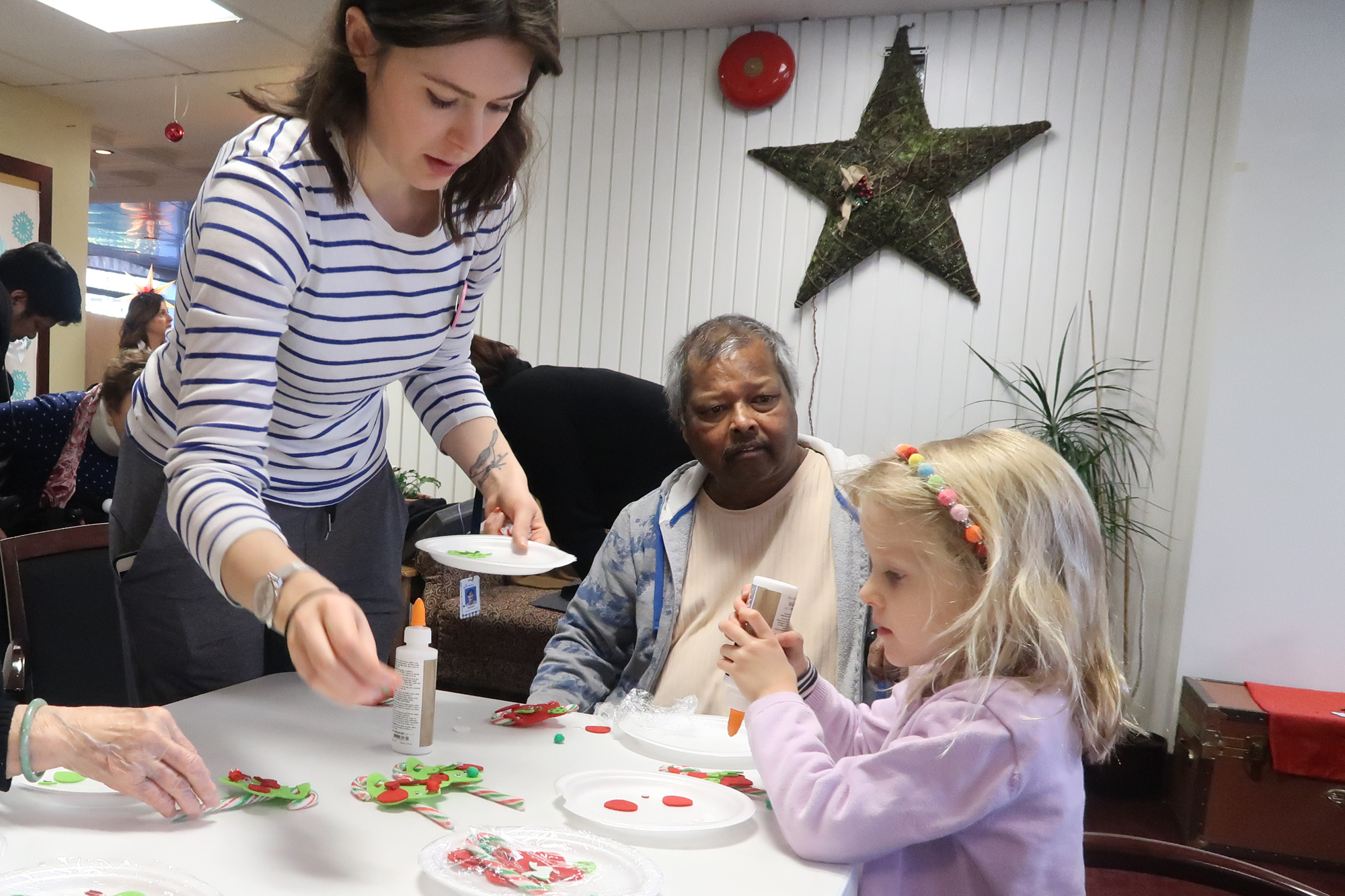 Children from the onsite Montessori school participate in monthly activities with the Youville residents and members of the adult day program. The recent Christmas craft day was all about "putting smiles on people's faces," said Jo-Ann Tait, Providence Health Care corporate director, seniors care and palliative services, as she welcomed the young visitors.
It certainly put a smile on the face of adult day program member Viola Chan, who thought the children's performance of "Jingle Bells" was "really nice." Viola has enjoyed the regular visits from the Montessori school. "I like this group," she said. "They've been good for us."
At the end of morning, Youville interim site leader Arif Padamshi posed a question to the kids: "How many of you have grandparents?"
A dozen little hands shot up – "I've got four!" "I've have two!" "I've got 10!" they shouted.
"Just like you have grandparents, a lot of the seniors here, they are also grandparents to people your age," Arif said, "so you have a lot in common."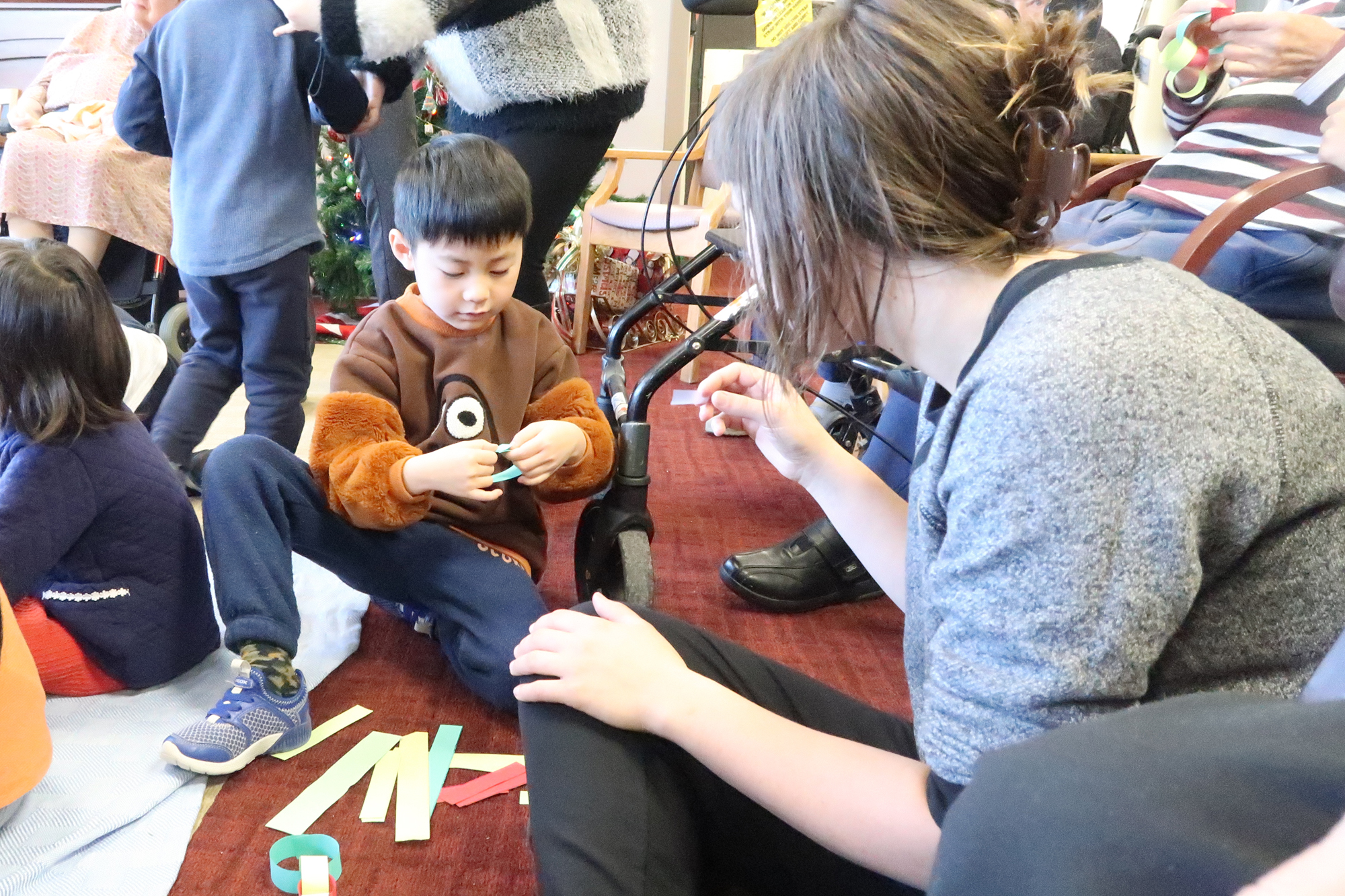 When asked what they learned that day, six-year-old Kingston was quick to reply: "I liked being with the seniors. They were making me happy."
Simply enjoying each other's company is one of the main goals of these intergenerational get-togethers.
"It's a beautiful relationship that the children develop with the seniors and they're always looking forward to activities with them," said head teacher Gilda Bonnet. "It's just a special occasion for them to be together with elderly people and to see their needs and to be able to respond in a respectful and caring way."
After cookies and hot cocoa, the children made the short trip back to their school. But not before wishing Merry Christmas to all the seniors, who doled out candy canes and Mandarin oranges in return.