"I finally have a home after 32 years. Home sweet home."
Those were the words of a man who, after years of living on the streets, had a place to go home to when he was discharged from St. Paul's Hospital last month. Hearing those words was "sheer joy" for social worker Faizal Alladina, and a reminder of why he's in his line of work.
"It was nice to hear because I don't think he had a concept of home before that. His home was sleeping in alleys, on people's couches, and in shelters," says Faizal, who works as a float social worker for Providence Health Care.
It was during a time on a medicine unit that Faizal was called upon to help "Mr. S." The man was admitted to acute care with encouragement from his community social worker. His admission was precipitated by poor medication adherence resulting in frequent seizures. Substance use was also a factor.
Faizal met with Mr. S almost daily to explain the reasons for his admission and assess his understanding of his own situation.
"It was a dialogue that we had to have with him every day so that he could see the importance of staying in the hospital. We worked collaboratively with him to come up with a safe and sound discharge plan that was consistent with his goals."
'An intricate web of service providers'
The case of Mr. S is a fine example of how inter-professional health care teams at St. Paul's work closely with each other and with community-based services to prepare patients for discharge with the intent of breaking the hospital readmission cycle.
In this instance, Faizal coordinated with an integrated home health team, a family social support service practitioner, and a Downtown Eastside housing agency.
"It's such an intricate web of service providers that we have to access," he says.
This case also highlights the incredible amount of discharge planning that is required for patients with complex health care and social welfare needs.
"People aren't just discharged when they're discharged. We have to make sure they have a home to go to. More often than not, though, there aren't any homes to go to," Faizal says, explaining that shelters are often the only option for those without housing.      
Mr. S has settled into his new abode nicely. A community health worker visits him regularly. He is following his medication schedule and has access to meals. Everything is going according to plan for Mr. S. Unfortunately, the reality is that not everyone fares as well when they leave the hospital.
Coordinating and collaborating and communicating
He's been a social worker for 15 years, but Faizal still finds it difficult to define exactly what he does.
"We're such generalists, we do everything," he says.
Social workers liaise with patients and their families and community services. They act as advocates, counsellors, administrators, facilitators, mediators, organizers and researchers who help to ensure patients have a smooth hospital stay, discharge and recovery.
Many of the clients Faizal works with at St. Paul's are Downtown Eastside residents or seniors, and a growing number of his clients are both. He provides support, referral and resource information on housing, assisted living, mental health services, financial services and much more.
"It's a lot of coordinating and collaborating and communicating," he says.
He spends a great deal of time communicating on the phone, writing advocacy letters and emails, and meeting with people face to face to achieve successful outcomes for his patients according to their goals.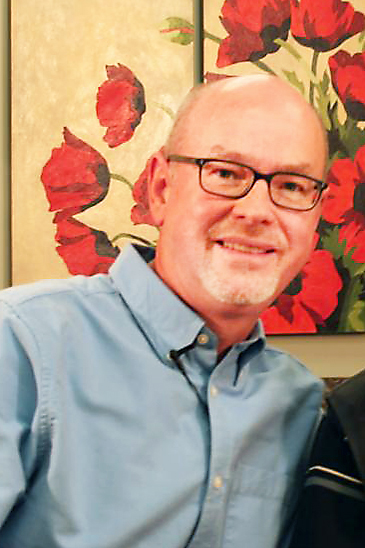 Providence's Social Work Professional Practice Leader Harvey Bosma says the case of Mr. S is "a wonderful story of a successful discharge." He was touched to hear that Mr. S had a place to call home for the first time in 32 years.
"This story reflects our efforts to be as patient-centered as possible and work collaboratively with the community to make things work. This was a great success," Harvey says.
Patient-centred care is a joint effort, Faizal stresses, and he wants to recognize all the hospital and community-based teams and individuals who worked so hard to make this story a positive one.   
"This was a really good illustration of how the community and hospital can come together to support an individual. I know I couldn't do this work without the community's support," he says.