It takes a snip here, a snip there, and his transformation is complete.
Not just a haircut, but an internal transformation as well.
That's what happened for one patient on Unit 9A of St. Paul's Hospital when volunteer hairdresser Jay Hartnell visited.
The patient's hair was one huge mat. After not having anyone touch his hair for three years, he asked Hartnell to cut it all off.
He left behind more than just strands of hair on the floor.
"The day after, I received an email from the nursing staff saying that everything about him changed that day after the cut," Hartnell says. "They said that before the haircut he would keep to himself and avoided all interactions with other patients, but after the cut they saw him frequently checking himself out in the mirror and conversing with everyone. It was like he was a brand new man."
Hartnell has volunteered at St. Paul's Hospital since May 2017 and has provided more than 75 haircuts to patients in need.
"I love the fact that such a small act of kindness from me can make a world of difference in someone's life," she says.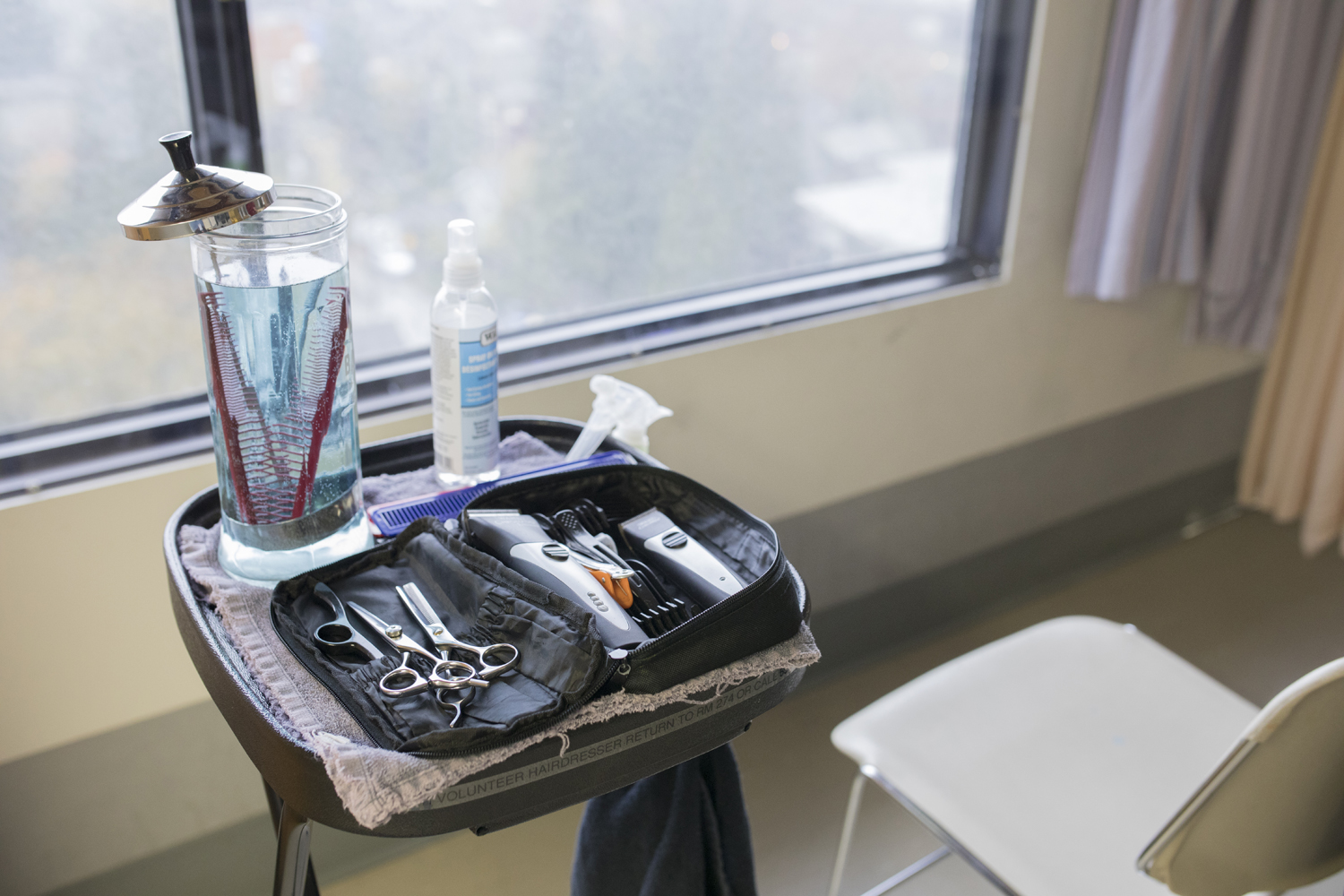 Hairdresser volunteers work on mental health units 9A, 2N, and 8C. These units are primarily for patients with a dual diagnosis of mental illness and substance use issues. Some of the patients have comorbidities, such as AIDS as well as mental illness. The majority are from the Downtown Eastside.
"Often our clientele may lack the funds to go to a hairdresser," says Kent DesRochers, Mental Health Access and Flow Coordinator. "You always feel better and improved after your appearance is looked after."
A big part of the therapeutic effect of a good haircut is the conversation, according to DesRochers.
"It's the connection – just talking and socializing," he explains. "It's a great benefit to us."
He and volunteers are on hand to redirect the conversation away from the patient's illness or related topics, if necessary.
Hartnell is going on maternity leave and is leaving her position, and the program is looking for more volunteers (view the position description). 
The hospital plans to expand the volunteer program to the Urban Health Unit, 10C, and DesRochers hopes they'll eventually have a barber, as well.
Volunteers need to make a time commitment of six months and work a two-hour biweekly shift. They should be hairdressing professionals or students with training, with a basic knowledge of mental health.
It takes a person with a calm nature, who is comfortable in the units, to do the job well, according to Jennifer Kennedy, Coordinator of Volunteer Resources.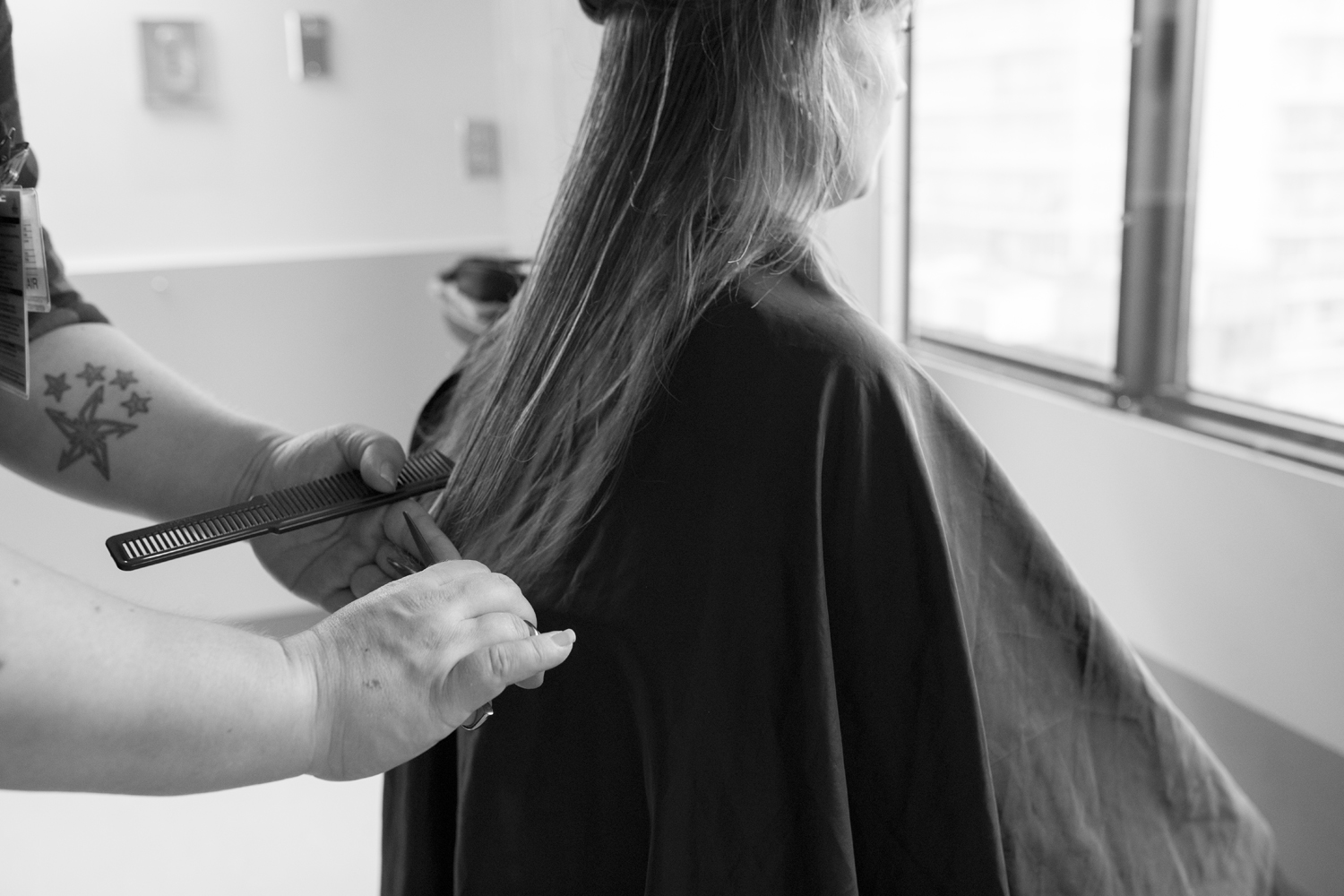 The benefits of volunteering include:
Gaining valuable experience
Access to educational opportunities, references, scholarships and monthly draws
Making a difference in patients' lives and their families
Volunteering with the patients in the mental health units is really its own reward, Kennedy says, pointing out the effect it has on patients' lives.
"It can completely transform someone who hasn't had that attention and care," she adds. "It can really transform how someone feels about themselves."
---
Visit Providence Health Care's volunteers website to learn more about becoming a volunteer hairdresser, and to view more opportunities at St. Paul's Hospital and other PHC sites.