A leading-edge pilot project in the St. Paul's Hospital Emergency Department (ED), in collaboration with the VCH Regional Addiction Program, will provide opioid overdose patients with take-away doses of treatment upon discharge.
"Ensuring that people who experience an opioid overdose have the tools they need to stay alive is essential," says Judy Darcy, Minister of Mental Health and Addictions. "St. Paul's Hospital and their staff have and continue to be global leaders in developing innovative solutions, connecting people with life-saving supports and treatment options that help British Columbians along their pathways to hope and healing."
The program is a first in Canada in terms of its low-barrier approach, with an emphasis on pre-prepared, to-go packs, easy-to-understand instructions, and a well-defined follow-up care plan.
By providing these patients with a take-home supply of Suboxone right out of the ED, project co-lead and St. Paul's Hospital addiction physician Dr. Keith Ahamad hopes this innovative approach will ultimately save lives.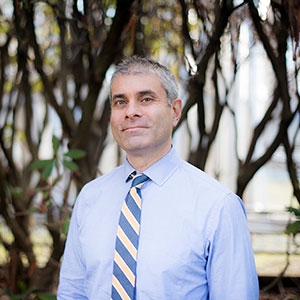 "Currently, overdose patients are seen in emergency rooms all over the province, resuscitated, and never given a chance to start life-saving treatment," explains Ahamad. The researcher with the BC Centre on Substance Use (BCCSU) likens it to a patient after a heart attack not being started on treatment for heart disease. "We want to reduce as many barriers as possible to get these high-risk patients started on treatment, stabilized, and then engaged in follow-up care. We think the emergency room is a natural place to start, same as we do with many other diseases after an acute life-threatening event."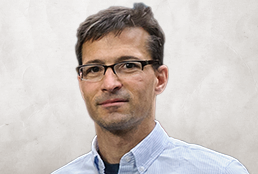 Dr. Andrew Kestler, ED physician at St. Paul's, project co-lead and scientist with the Centre for Health Evaluation and Outcome Sciences (CHÉOS), says many emergency patients already have difficulties filling their prescriptions. "It can be even more difficult for someone who may have a history of substance use and a mental health condition. The take-away doses will maximize access to Suboxone for some of our most vulnerable patients."
St. Paul's Hospital sees the vast majority of overdoses in Vancouver Coastal Health region, almost 10 times more than other hospitals. With this new protocol, patients with opioid use disorder who are being treated for an opioid overdose in the ED will receive a three-day supply of Suboxone from a specially-trained addiction nurse after seeing an ED physician. Detailed information on follow-up treatment and community resources will be provided as well, which will include the Rapid Access Addiction Clinic (RAAC) at St. Paul's, which is open every day.
"Many of these patients are not coming to the hospital to seek addiction treatment, necessarily. If we can get them to try treatment, build trust, and understand that we see this as a health issue, that is a huge step forward," says Ahamad. Previous studies have shown more than two-thirds of those who have died from an overdose had been to an ED in the year prior to their death.
Mark Haggerty, a peer navigator at the RAAC who often supports patients on Suboxone, says, "I'm really happy to see this program begin. "These kits are a way to get patients who overdose started on treatment right away, even before they may come here. The sooner they get on Suboxone the better so they can get stable and become healthier."
Suboxone is a brand name combination pill of two active ingredients – buprenorphine and naloxone – which can treat opioid addiction by stopping cravings and withdrawal symptoms, and it can also prevent overdose deaths. In addition, the medication has a much better safety profile compared to methadone and is recommended as the preferred first line of treatment by the BC Centre on Substance Use.
Previous research at a U.S. hospital found ED-initiated buprenorphine/naloxone was very successful in getting patients into treatment. Nearly eight out of 10 patients in the buprenorphine group were engaged in addiction treatment a month later, double the number of patients who were only given referrals to treatment.
The pilot, which will run for the next two years, will be evaluated by the BCCSU to assess the impact on overdoses, hospital visits, mortality, and engagement in care. If the St. Paul's project proves successful, it could be expanded to include other patients in the ED identified with opioid use disorder. Eventually, this model could be adopted by all emergency departments in the province.