For decades, many patients may have viewed surgery as a passive exercise rather than an opportunity to engage in physical exercise as a way to prepare for it. But, increasingly, clinical professionals are finding that adopting even a moderate training regimen in the weeks before entering the OR can have a positive impact, possibly even help patients avoid complications. 
The Washington Post reported that providers at several U.S. hospitals believe better pre-surgery preparation may help minimize complications in patients awaiting elective surgeries, especially those planned in advance, such as hip replacements or cosmetic procedures. As a result, hospitals have developed programs to ensure that patients enter surgery in the best condition possible.
According to the October Annals of Surgery, Indiana University Health Center's preoperative program was found to dramatically reduce hospital-acquired infections in surgical patients. The June 2018 issue of Surgery featured a program at the University of Michigan that decreased length of hospital stays and reduced care costs.
The University of Michigan, in particular, trains every patient who has major inpatient surgery to better weather the stressors of the procedure. Patients usually train between two and six weeks until the day before surgery. The University of Indiana program suggests training can be done in as little as six days, though the more time to prepare, the better.
St. Paul's promotes preoperative exercise
Dr. Carl Brown, a subspecialist colorectal surgeon at St. Paul's Hospital (SPH), says that he and his colleagues promote preoperative exercise leading up to surgery – not intense gym rat exercise but an increase in whatever activity the patient has done in the past. He says it's particularly important for those who don't exercise at all.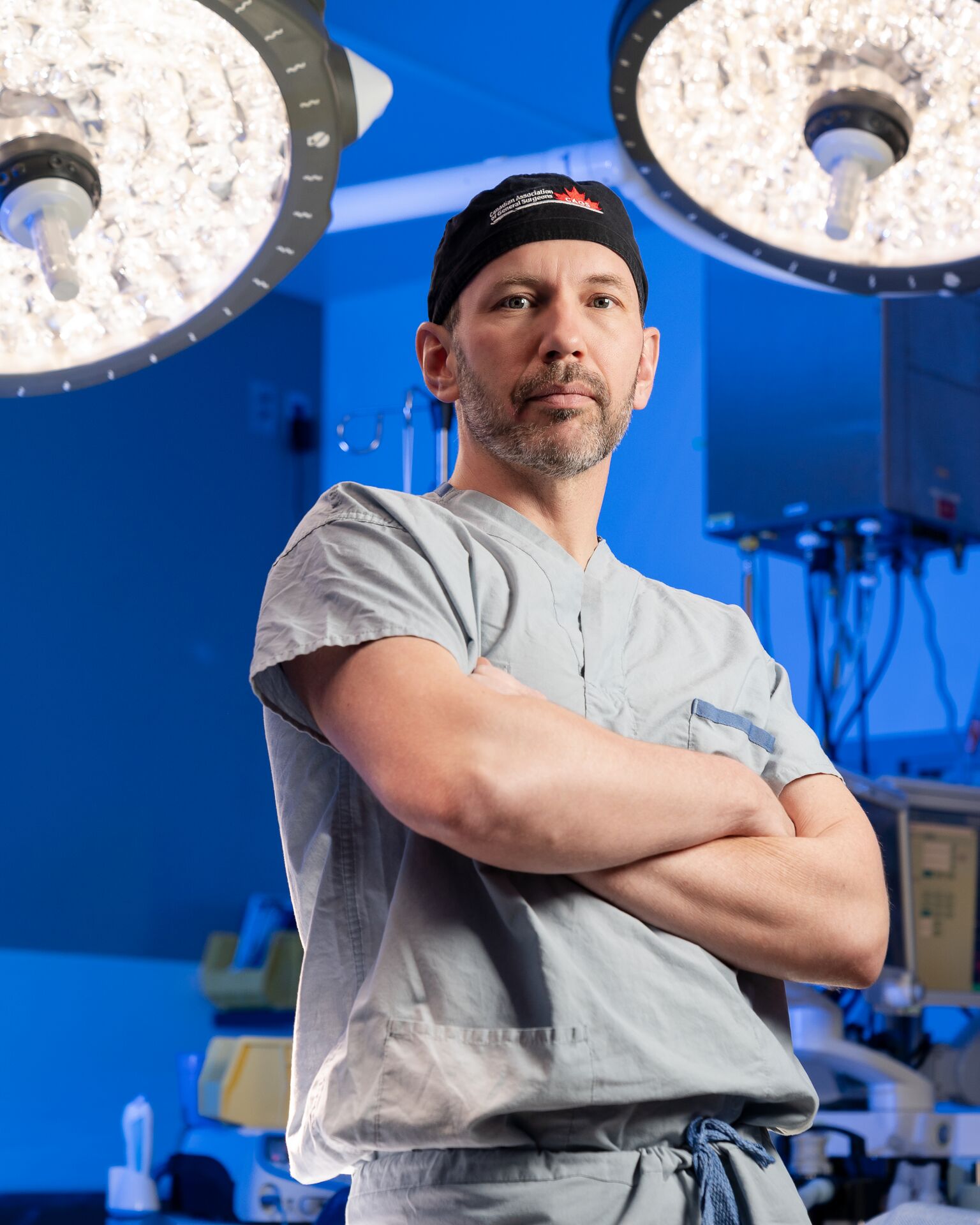 He notes that there have been a number of published studies about prehabilitation – the process of optimizing physical functionality preoperatively to enable the individual to maintain a normal level of function during and after surgery – and he and his colleagues have seen positive outcomes from SPH's comprehensive approach to perioperative care.
"Patients are leaving hospital much earlier than previously and we have reduced our post-operative complications," said Brown.  

Dr. Jordan Guenette, an exercise physiologist and associate director for SPH's Centre for Heart Lung Innovation, confirms there is a growing body of literature demonstrating the beneficial effects of preoperative exercise therapy on important outcomes such as aerobic fitness, quality of life, post-operative complications and length of hospital stay. He's worked with patients who participated in his exercise training studies and had excellent outcomes and fast recovery times following lung transplantation. 

"In individuals undergoing surgery for lung cancer, preoperative exercise can decrease post-operative complication rates by almost 50 per cent and length of hospital stay by three days," said Guenette.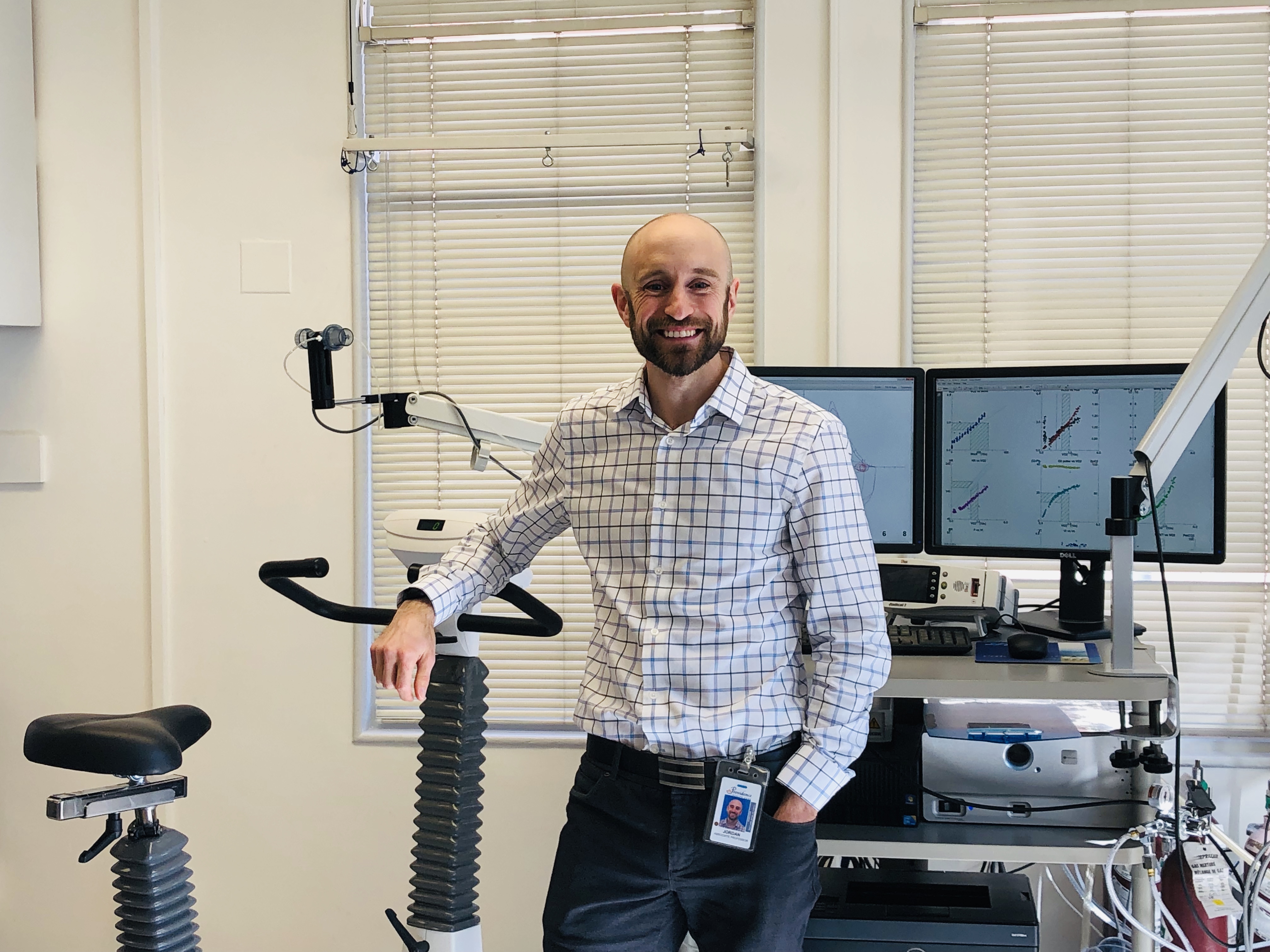 Guiding patients through the OR experience

As the enhanced recovery after surgery (ERAS) patient navigator at SPH, Erin Robson well understands the overall role activity plays in health and healing before and after surgery. She spends significant time reinforcing with patients the importance of movement in the immediate post-op period. She says that SPH has produced a new patient education document designed to offer patients guidance in preparing for the OR experience, including the value of preoperative physical activity.

"A large focus in our surgical program has been on preoperative optimization. The document was created to provide patients with information and resources to make changes themselves and to better understand the importance of good nutrition and activity before surgery," said Robson.