When Inside Edition anchor Deborah Norville underwent thyroid-cancer surgery earlier this month, she had good reason to be anxious. 
"The area where the thyroid is located is also where the nerves that control your voice box are located," she told her TV audience. "And let's face it. I talk for a living, so it was very, very scary for me."
But her fears have now evaporated. Doctors removed the right lobe and centre part of her thyroid to treat a cancerous nodule, leaving a two-inch scar that surgeons say will be barely noticeable in a few months. She won't need radiation or chemotherapy and will be back to work by April 22. She credits a sharp-eyed viewer for alerting her to a lump in her neck years ago, prompting her to get yearly exams and more recently, the surgery.
Fortunately for Norville and so many who will be diagnosed with thyroid cancer this year, there have been significant advances in detecting and treating the disease. 
St. Paul's Hospital has become the go-to centre for British Columbians needing surgical treatment of thyroid cancer and thyroid/parathyroid diseases  
Dr. Sam Wiseman, an endocrine surgeon at St. Paul's who specializes in cancer and other diseases of the thyroid and parathyroid glands, says it has become the go-to hospital for thyroid-disease patients from across the province. He and colleague Dr. Adrienne Melck operate on hundreds of patients with thyroid and parathyroid (the gland behind the thyroid that regulates calcium) diseases each year.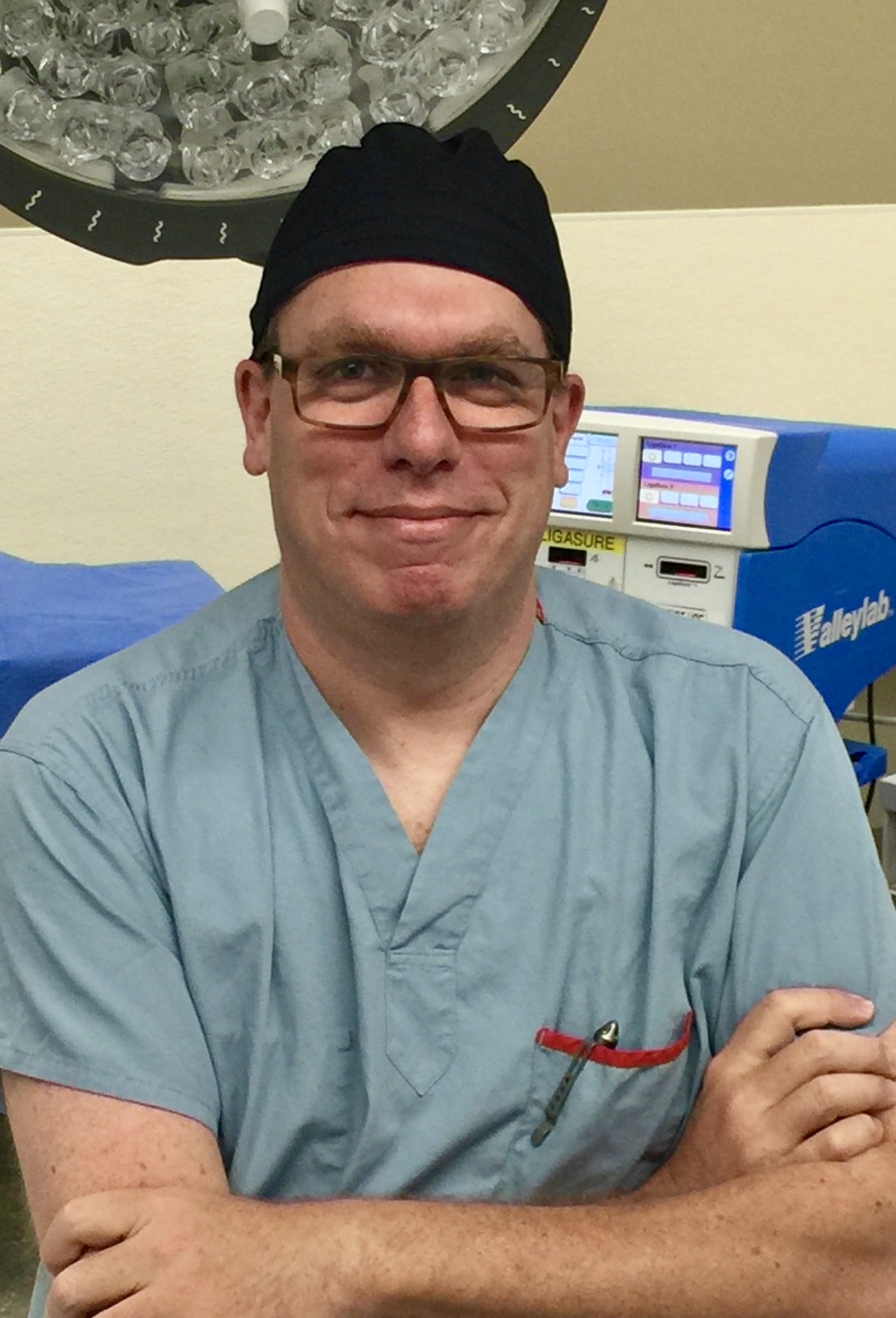 "I'm very proud of what we've developed at St. Paul's as a unique resources for the surgical management of these diseases," he says.
Thyroid-cancer incidence has increased over past three decades
The incidence of cancer in the thyroid, the butterfly-shaped gland in the neck that produces hormones to regulate metabolism, has been increasing for over 30 years in Canada and other countries, says Dr. Wiseman. He suggests the steady rise could be due to the increased use of imaging studies that discover thyroid nodules both intentionally and unintentionally. That has led to an over-diagnosis phenomenon in which the incidence has risen, but mortality has stayed the same. In other words, small cancers may be found and treated that would otherwise have had no impact on patients' lives.
St. Paul's clinicians have adopted ways to improve thyroid-cancer care
To address over-diagnosis, in the last year St. Paul's Department of Radiology adopted The American College of Radiology TI-RADS system for standardized reporting of thyroid ultrasounds (the most common way thyroid nodule are evaluated). This allows for "rational selection" – through using a scoring system based on certain characteristics – of nodules that require biopsy. The new approach reduces the number of biopsies performed on benign nodules, which can be found in more than half of an aging population. It also potentially improves access for patients who require a biopsy.
St. Paul's offers multidisciplinary approach to patient care
In a similar vein, St. Paul's Department of Pathology and Laboratory Medicine has led the way in adopting the Bethesda System for Reporting Thyroid Cytopathology, a standardized system of categorizing biopsy specimens to allow for estimating their cancer risk. Wiseman says this system, like the TI-RADS system, represents another major advance in improving communication among clinicians, avoiding over-diagnosis and allowing for the tailoring of treatment to an individual patient's needs.  
Wiseman and colleague Dr. Melck work with other specialists at St. Paul's such as endocrinologists, radiologists, nuclear medicine physicians and others, who collectively bring a multidisciplinary approach to patient care. "Over the past several years, a number of technologies have been adopted to improve patient outcomes, safety and efficiency," he says. New sealing technologies, for instance, allow blood vessels to be welded shut more quickly and precisely (avoiding the need for clips or sutures), and have become essential tools in current practice.
Nerve-monitoring technology represents another major advance in thyroid surgery
As broadcaster Norville rightly feared, one of the most dreaded complications of thyroid surgery is the potential impact on vocal-cord functioning. The recurrent laryngeal nerve that controls them lies just behind the thyroid gland, with one on each side. New nerve-monitoring technology lets surgeons evaluate the function of the nerve during an operation, says Wiseman. "This technology is especially helpful for patients requiring re-operation, where risks to the recurrent nerves are higher due to scar tissue that many encase these critically important structures."
St. Paul's is also gathering research that recognizes the importance of the surgeon-volume outcomes. In other words, surgeons who do more of these operations every year have better outcomes and fewer complications. Wiseman and Melck have high-volume thyroid and parathyroid surgical practices. They perform hundreds of these surgeries  each year .
St. Paul's research could lead to fewer invasive procedures and ways to preserve thyroid function after surgery
One of Wiseman's current projects evaluates  molecular diagnostic markers to help with thyroid-cancer diagnosis. A possible outcome is a blood test that could identify the patients with thyroid nodules who in fact have cancer and require treatment. Another early-stage project is studying the preservation of portions of patients' thyroid glands during surgery for auto-transplantation – placing it in a different part of the body to preserve function and avoid lifelong dependence on daily oral thyroid hormone pills.
"St. Paul's is committed to excellent care of patients diagnosed with thyroid and parathyroid disease. And we're committed to research that could lead to new ways to help people in the future."