It's not uncommon for sons to follow in their father's footsteps.
That applies to Dr. James (Jim) Hogg and his son Dr. Robert (Bob) Hogg.
They each have deep connections to Providence Health Care, are both renowned researchers in their respective fields and are both recipients of the Order of Canada.
Father and son are leading researchers but in different fields
Jim, 83, is one of Canada's leading pulmonary researchers who founded the Centre for Heart Lung Innovation in 1977 when he moved with his family from Montreal to Vancouver. He is also a Professor Emeritus in the University of British Columbia's Department of Pathology and Laboratory Medicine. He is no longer a practising pathologist but continues to work full time in his tiny office at St. Paul's Hospital, mentoring three post-doctoral fellows in lung disease, writing review papers for major medical journals and travelling to conferences. He received the Order of Canada in 2005 for advancing the medical understanding of chronic obstructive pulmonary disease, or COPD. And he wears a Fitbit to ensure he gets in his 10,000 steps a day – walking or running on a treadmill.
Bob, 58, is a senior research fellow with the B.C. Centre for Excellence in HIV/AIDS and a professor in Simon Fraser University's Faculty of Health Sciences. He is internationally renowned for his population health research on HIV/AIDS, antiretroviral therapy, and marginalized populations. He was awarded the Order of Canada in 2018.
Bob Hogg never intended to follow his dad's career path
Jim never pressured either of his two children to follow in his footsteps. In fact, he dissuaded Bob from pursuing a career in medicine (Bob's sister is a teacher).
"I never tried to influence him to go into medicine because I always felt that the most unhappy people I ever met were in medicine because that is what their parents wanted them to be," says Jim with a gentle laugh. "I mentioned it to him once and he replied, 'Dad, I look at how hard you work and I don't want that.'"
But then once Bob discovered his passion for demography and how it can be applied to saving lives, hard work became the norm. After taking care of rhesus macaque monkeys in a lab to earn extra money on weekends as a teenager, Bob knew medical research wasn't an area he wanted to follow and went on to earn degrees in anthropology and demography.
They rarely talk about their work with each other
In the Hogg household while the kids were growing up, talk around the dinner table was not about science or Dad's work at McGill University. They bantered more about sports – hockey in particular – than anything else. Bob, a shy and quiet child according to his dad, also had a strong interest in visual arts. Even today, when the father and son meet for lunch or tea, they don't discuss work.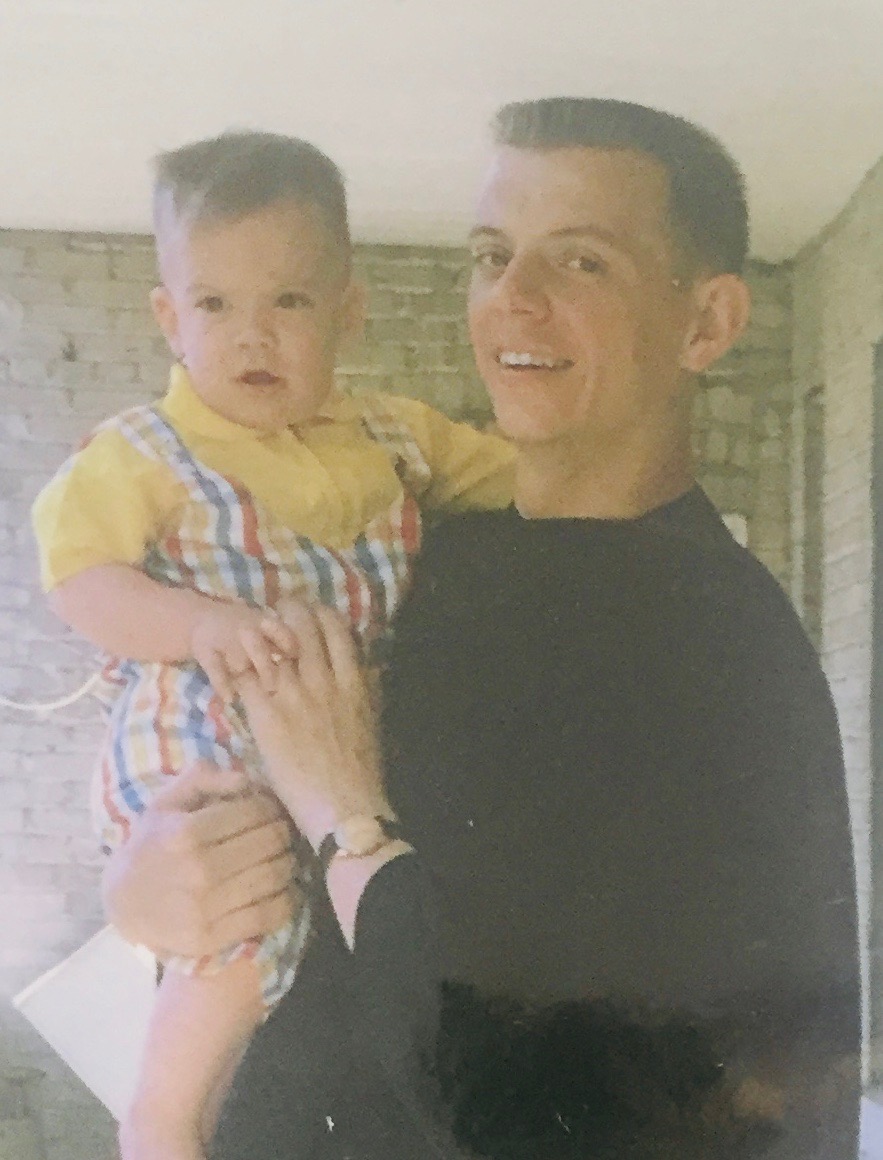 "There are too many other things to catch up on – family, gardening, horses, Canucks," says Bob, who lives with his wife and children on the Sunshine Coast, and unlike his dad, does not plan to keep working into his 80s.
Bob learned valuable lessons from his dad about career choices 
Asked what the most important lessons his dad imparted to him, Bob quickly replies: "Do what you love and ultimately you'll find a place in that direction… Later in life when he was an associate dean, he also told me to never become a dean or administrator because it's a thankless job. That advice helped me focus on staying in research."
Two other key lessons that his father taught him were how to interact with people and to embrace  exercise, says Bob, who, like his dad, tracks his daily footsteps, but on his phone.
As conversation flows between the two men, it's impossible not to notice their shared soft-spoken-nature and a mutual admiration not just for their accomplishments but as people.
"It's an honour to have such a lovely dad. Even if he hadn't won the Order of Canada and all of his awards, I'd still love him," says Bob, grinning. "He's been a wonderful mentor and is just a lovely guy."
Says Jim: "I'm just so very proud of my son."